Plants
Foliage for your Spring Floozies
Gardeners are easily seduced. We understand – sometimes that flirty petal just calls to you but if you don't give it the right foliage partner it will be a fizzled floozy in no time.
Spring bulbs and pansies leap onto our shopping carts at this time of year, don't they? While you're at the nursery be sure to select some foliage beauties to create the necessary framework to make them shine and fill the beauty gap when the blooms are less than bountiful.
Here are a few of our favorite foliage+floozy options to try.
Pansies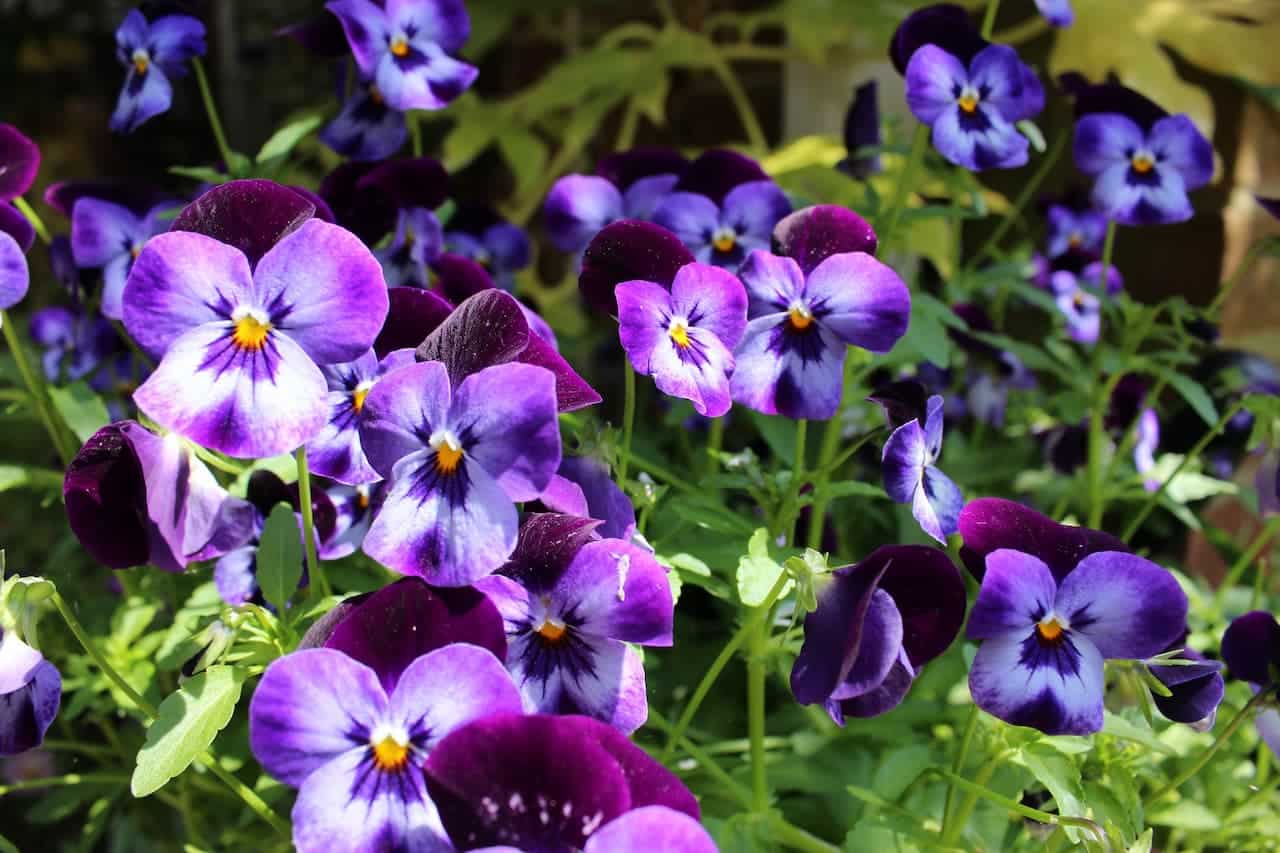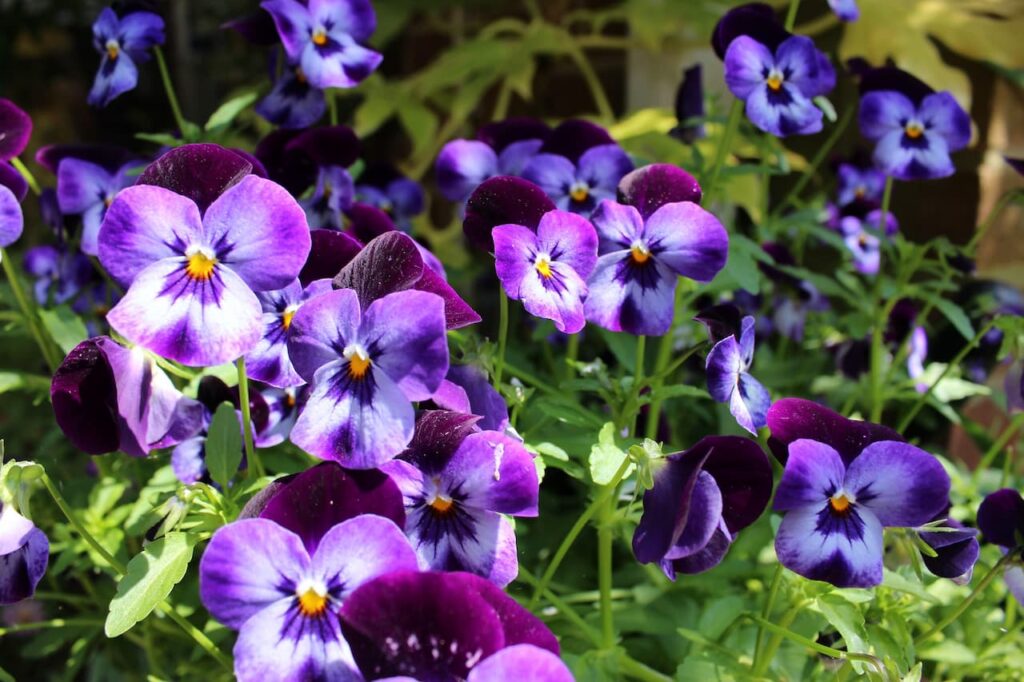 Who can resist the cute pansy faces? Whiskers, bold colors, frills – these are the flowers of our childhood.
Choose accompanying foliage plants to echo the colors. I have found that the fine strappy blades of grasses offer a great contrast to the chubby faces as can be seen above where the golden variegated Japanese sweet flag (Acorus gramineus 'Ogon') accents the golden moment.
Or look for something more subtle. Here variegated box honeysuckle (Lonicera nitida 'Lemon Beauty') repeats the yellow eye in the blue and purple pansy.
In either case, there is a visual color connection between the flower and foliage.
JH pansyThis simple combination has color repetition between the yellow of the pansy and Angelina sedum (Sedum rupestre 'Angelina') but the most striking theme is the connection of fine pansy 'whiskers' and the strong vertical lines of the common rush; a green grass-like foliage plant (Juncus).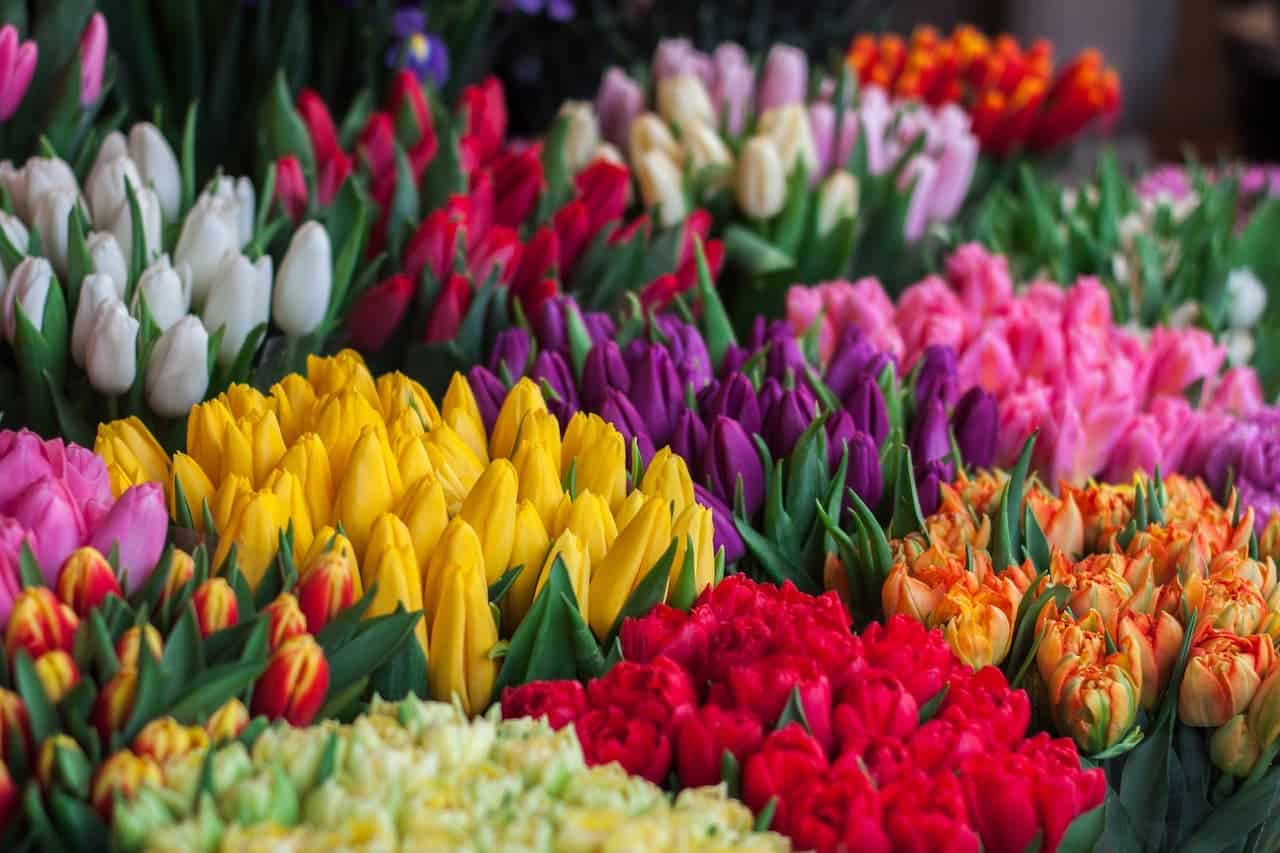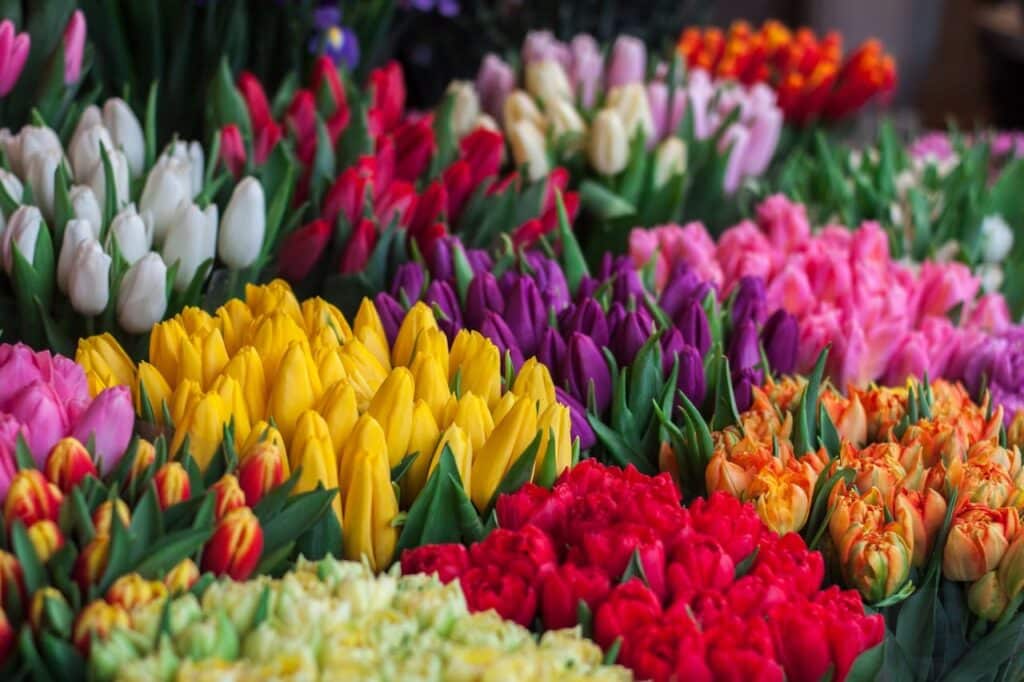 Tulips
Big, bold, and beautiful – marry these extravagant blooms with equally sassy foliage. Princess Irene tulip is planted here with the similarly colored Peach Flambe heuchera while the chartreuse conifer Goldcrest Monterey cypress adds contrast.