HOW TO MAKE YOUR OWN BEACH VACATION SAND DOLLAR KEEPSAKE
What kind of treasures did your family find at the beach this summer?  While on vacation in Washington State, we spent a day at First Beach and found this awesome sand dollar.   It's not white like the sand dollars I've found in Florida, it is more of a grey color and it was in perfect shape.
Sand Dollars are fragile and easily broken, so I wanted to come up with a simple way to display this keepsake for years to come.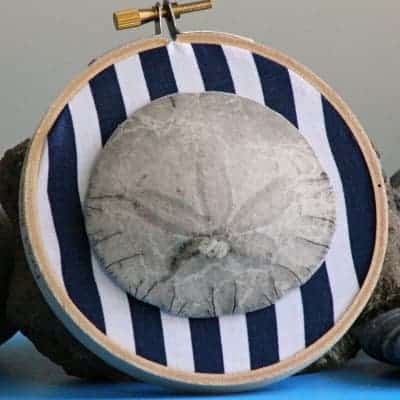 I picked up a blue and white stripped fat quarter and a small embroidery hoop from Walmart for a few dollars.
I cut a piece of the material to fit into the embroidery frame.
Be sure to trim the edges.  Sharp scissors would have been handy, but I couldn't find mine and had to use my kitchen scissors.
Using a black sharpie, I wrote the place and the year this sand dollar was found.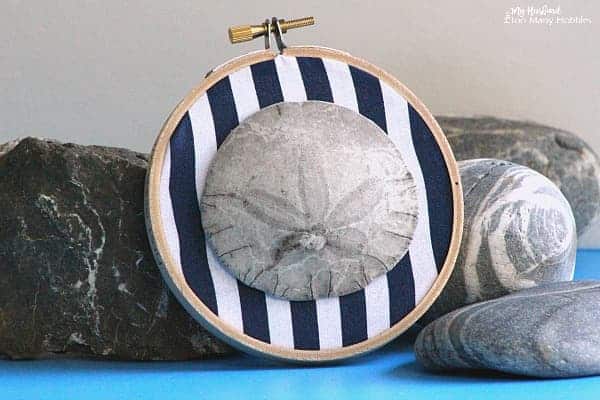 I attached the sand dollar directly onto the material using hot melt glue.
The blue and white material give it a little bit of a nautical flair and will look cute hanging as a memento of a fabulous trip!

Thank you!