Poinsettia, Christmas Cactus, Amaryllis, Paperwhites are all lovely examples of classic flower power at the holidays. But, what about options without flowers? Tabletop arrangements bold enough to go without flowers are a fun option. And have you GOT COLOR outside? Probably not much when its been as frozen as its has been across the country this Holiday season.
So, lets take a peek at what some VERY talented designers are creating with the lovely options in winter foliage to arrange and cut for stunning outdoor as well as indoor arrangements.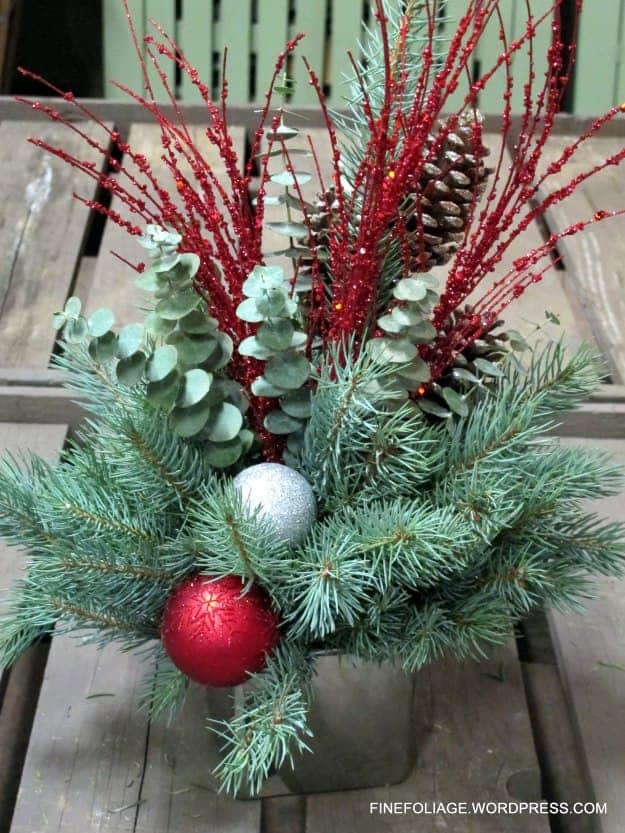 Stephanie and Garden Therapy made this adorable burlap covered porch pot and even gave you the complete instruction for how she created it from garden cuttings. I love the non-traditional colors!
The talented designers at Behnkes Nursery made this made this Christmas tree out of cut-greens, excellent color!!
The uber talented designers at http://besusan.blogspot.com/2011/12/its-most-wonderful-time-of-year.html made these designs above and worked almost a full week on the entire house- great blog post to read and see how they made the magic!
I love the way this arrangement uses the vertical height of the yellow twigs en-masse for impact!
Bill Kennedy Landscape has been taking Pinterest by storm with fantastic design work for winter!
Last but certainly NOT least, two of MY favorite designers who are simply BRILLIANT and constantly keep me in awe with their talents, Helen Weiss of Unique By Design of Edmond, Oklahoma and Deborah Silver of Detroit Garden Works.