Houses
The Most Popular American House Styles
Here is our list of the most popular American house styles.
It can be difficult to choose your favorite house style in a world of many. Here are the top American house styles: Cape Cod, French Country (or French Country), Colonial, Victorian Tudor, Craftsman Cottage, Mediterranean Ranch-style and Contemporary.
What Style is Your House?
If you are looking for a new home, remodeling your current house, adding a second floor or simply giving it some curb appeal you can develop a plan that will work. You'll gain a better understanding of your home's design and construction if you are working on it.
This guide will help you to understand the different variations of house designs. There are also architecture guides available online, in your local library or larger bookshops. These will help you to identify a specific style or design. When renovating your home, it's best to use the original style as the basis for an makeover of the exterior. However, sometimes mixing styles can give a design a new energy.
Victorian House Styles
The Victorian era lasted between 1837 and 1901. There are many different styles of house (such as Queen Anne). Victorian Era interiors were rich in details, including the fabrics, colors, and patterns. The modern Victorian design keeps the traditional features, but incorporates more modern fabrics and colors. These houses combine traditional and contemporary styles.
Victorian-style homes are often characterized by a steeply sloped roof, a prominent front-facing gabled roof, patterned shingles and cutaway Bay Windows. Victorian-style homes usually feature an asymmetrical façade with a partial or full-width porch.
Tudor House Styles
The name of this style suggests that it has a strong connection with the architecture of England's Tudor Dynasty in the 16th century. The Tudor houses of today are modern interpretations loosely based upon a variety Late Medieval English prototypes.
Tudor style homes are characterized by a steeply-pitched roof, decorative half-timbering and tall, narrow, windows with small panes.
Cape Cod House Style
Cape Cod is a popular style of architecture in the 1930s. However, it has been around since the 17th century. Cape Cod is a one-story style with a steep roof-line. It also features wood siding, multi-pane windows and hardwood flooring. Dormer Windows are a great way to add light and ventilation. If you need more space, a Cape Cod house plan can be added to the side or the back depending on where it is located. You may find that many original Cape Cod houses didn't have an upstairs. If you do, the area can be easily remodeled to suit your needs.
Country French style homes date back to 18th century. In the 18th century, France was a major force in eastern North America. Settlements were scattered along waterways such as the St. Lawrence River, Great Lakes and Mississippi Valleys. After President Thomas Jefferson bought Louisiana in 1803 the French building tradition began to fade, but this house design remained popular for another 50 years in New Orleans.
Country French Homes have a one-story design with narrow windows, paired shutters and steeply-pitched roofs . They also feature stucco, stucco walls and half-timbered frames. Curb appeal is often enhanced by stunning driveways, landscaping designs and stucco walls.
Colonial House Style
This American house style has its origins in the colonial period, but it's evolved continuously, including into the Colonial Revival style of the late 19th century. Colonial-style homes usually have brick or wood exteriors and two or three floors. The traditional Colonial house floor plan places the family room and kitchen on the first level, and the bedrooms are on the second.
Colonial-style houses are easy to modify. It can be hard to match a brick façade, but a designer or builder can help. You can find reproduction Colonial-style materials online, like divided-light Windows, that will help you create a seamless exterior transition.
Play Up Tudor Style
It doesn't matter what style of house you have. It all comes down to curb appeal. Learn how to add a touch of elegance to your Tudor-style home with these exterior details. These ideas will help you to highlight the materials, colors and textures of Tudor style houses.
Craftsman Style Houses
The Craftsman style, also known as Arts and Crafts design, was popular from 1900 to 1930 and is making a return today. Pay attention to the woodwork if you want to know what a Craftsman style house looks like. The interior woodwork is a distinctive feature of this style.
Craftsman houses are often characterized by low-pitched, flat roofs, wide overhangs at the eaves, decorative beams and braces beneath gables, as well as porches that are framed with tapered square columns. Craftsman bungalows have an attic space that is often unfinished, but can be used for renovations.
Add On Craftsman Style
Craftsman style houses have a lot to offer. See how you can bring out the charm of your Craftsman-style home with these ideas. You'll be amazed at how much better your patio and front lawn will look.
Cottage House Styles
The charming, cozy Cottage-style Houses that we know today were inspired by the thatched-roof houses of Medieval England. In the United States, the style was particularly popular during the 1920s & 1930s.
Cottage-style house designs are characterized by a storybook feel, steep roof pitches, cross gables, arched doorways, small casement windows, brick, stucco, or stone siding.
Mediterranean House Styles
The Spanish Colonial Revival was a style of architecture influenced by Mediterranean-style architecture. It flourished during the 1920s to 1930s in Southern California after its appearance at the Panama-California Exposition of 1915.
Mediterranean style homes are often characterized by a low-pitched roof with red tiles, arches and grill-work. They may also have an adobe or stucco exterior. The U-shaped Mediterranean floor plan revolves around a courtyard and fountain. This makes the garden a extension to the living area. Spanish-style homes often have rooms that open onto the courtyard to promote cross-ventilation, which is a cooling process.
Traditional Ranch-style Houses
The traditional ranch style homes are usually simple, with attached garages and efficient living space. This style has been around since 1932, and it is still built today. The style was popular during the postwar boom in suburban home building of the 1950s & 1960s.
Ranch-style homes are a great option for adding on, even though they may appear to be plain and cookie-cutter from the outside. The ranch style was developed during the same period as the bi-level and three-level home. Ranch-style plans are simple and easy to upgrade with additions .
Contemporary House Styles
The term "contemporary", originally used to describe architect-designed houses built between 1950 and 1970, has evolved to encompass a variety of modern house designs built in the last few decades.
These styles are characterized by simple geometric shapes and forms.
Contemporary style homes are a reflection of the experimentation and dynamism in the postwar era, when many modernist ideas became part of American aesthetic.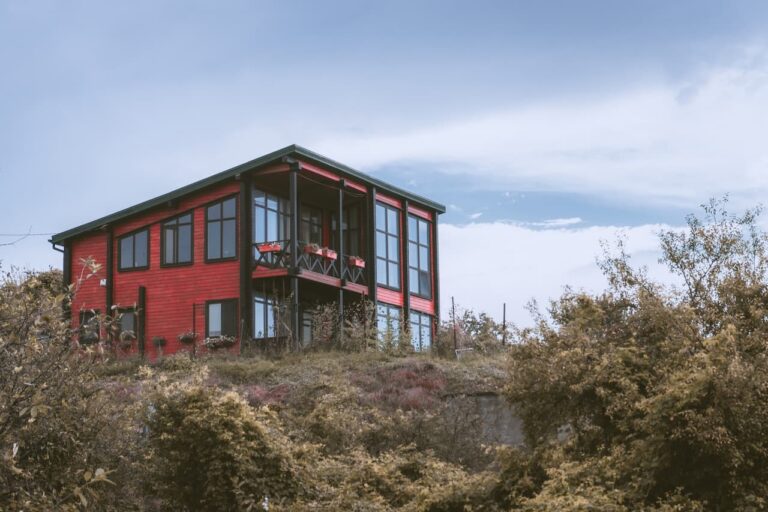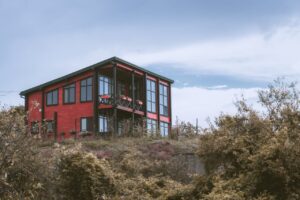 Most contemporary homes are characterized by lots of glass, an open floor plan and innovative designs. Contemporary homes are often characterized by a mix of textures and materials, exposed beams and low-pitched or flat roofs.
Additions to your home
Not all homes adhere to a particular house style. Many homes combine elements from different house styles. This is a result of an era blending into another, while keeping some of the features from the first. It can be easily adapted to fit your design scheme. You can change the style of your addition, even though you shouldn't mix and match styles. After you have a good understanding of the style of the existing house, you can move forward with the of the addition.
The juxtaposition of building materials, and the mixing of window shapes can create architectural intrigue in this home's addition. They were both built at different periods and have contrasting materials, but they are linked by strong angles and geometry.