As a gardener or lover of creation, there is often a side of you that yearns for nature's embrace. You just want to be close to nature as often as possible. To accomplish this task, why don't you just have your meal outdoors? Well, be it a quiet morning, staring at the sunrise, or a lively afternoon with friends and family, you may find dining outdoors a unique and memorable experience. Hence, this blog will explore various ideas for DIY outdoor dining tables that will complete your garden look.
DIY Farmhouse Table
A farmhouse table is one of the best options for an outdoor dining table, especially since it complements your garden's rustic and natural feel. The design is usually straightforward and does not require too much technicality but still maintains the kind of beauty you would like to complete your patio, especially when polished or painted. You can consider making complementary benches to create a uniform look.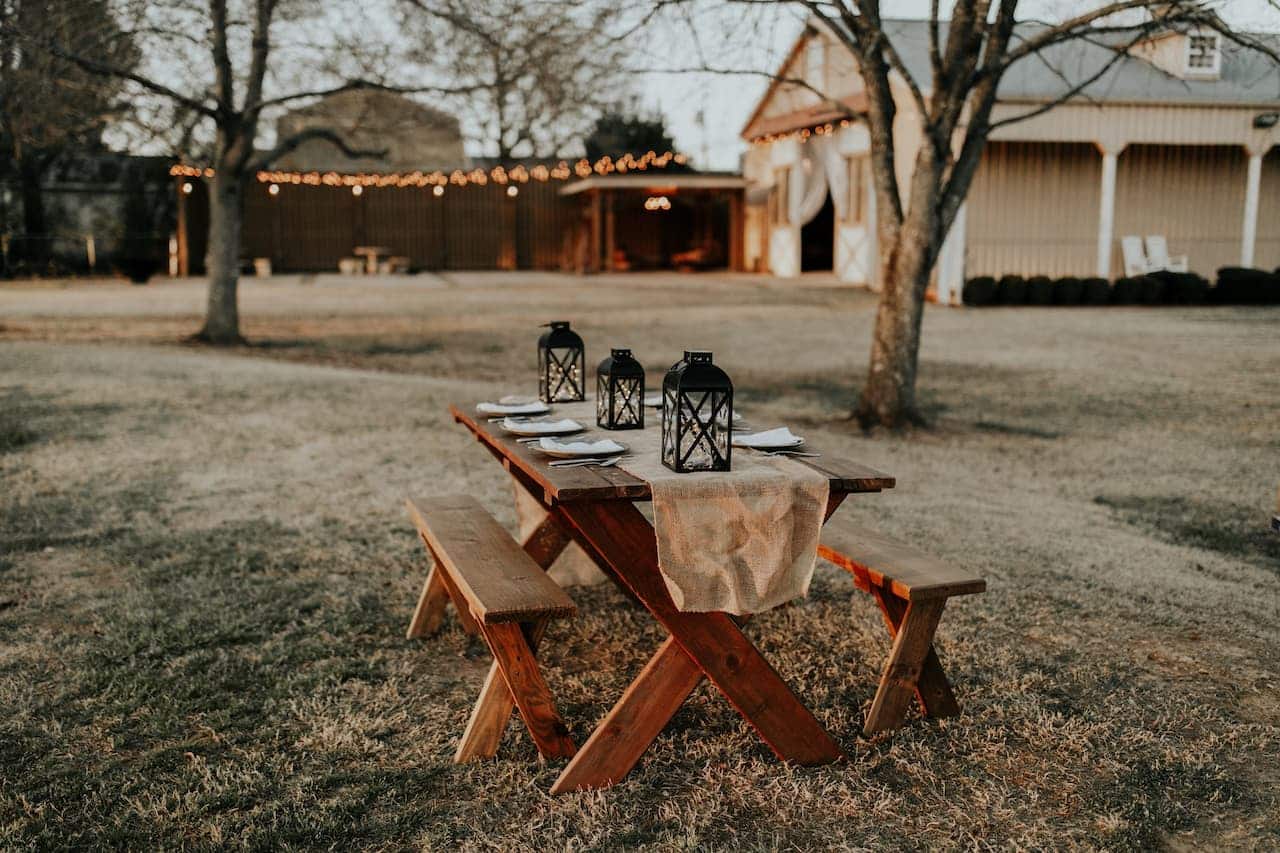 X-Leg Outdoor Dining Table
The x-frame outdoor dining table is a simple wooden table, but with a twist, literally! The x-shaped legs of these dining tables add sophistication to the simpler designs of the typical outdoor table. You can have this beautiful woodwork on your patio or the lawn under your trees. Depending on your taste, you may decide to make similar wooden benches or get some steel or bamboo chairs to complete the dining table. This table design does require more attention to detail than your simple, straight-legged table.
DIY Patio Table
The design is a unique and spectacular idea for a patio dining table, which costs only about $45! If you want, you can look into adding a metal frame and legs instead of using only wood. You can make identical benches for uniformity or add variation by getting simple chairs. It is also very simple to make, requiring little technical knowledge. This table is a smaller option for the patio in your backyard, where you can enjoy the view of your beautiful garden while snacking on a fantastic evening.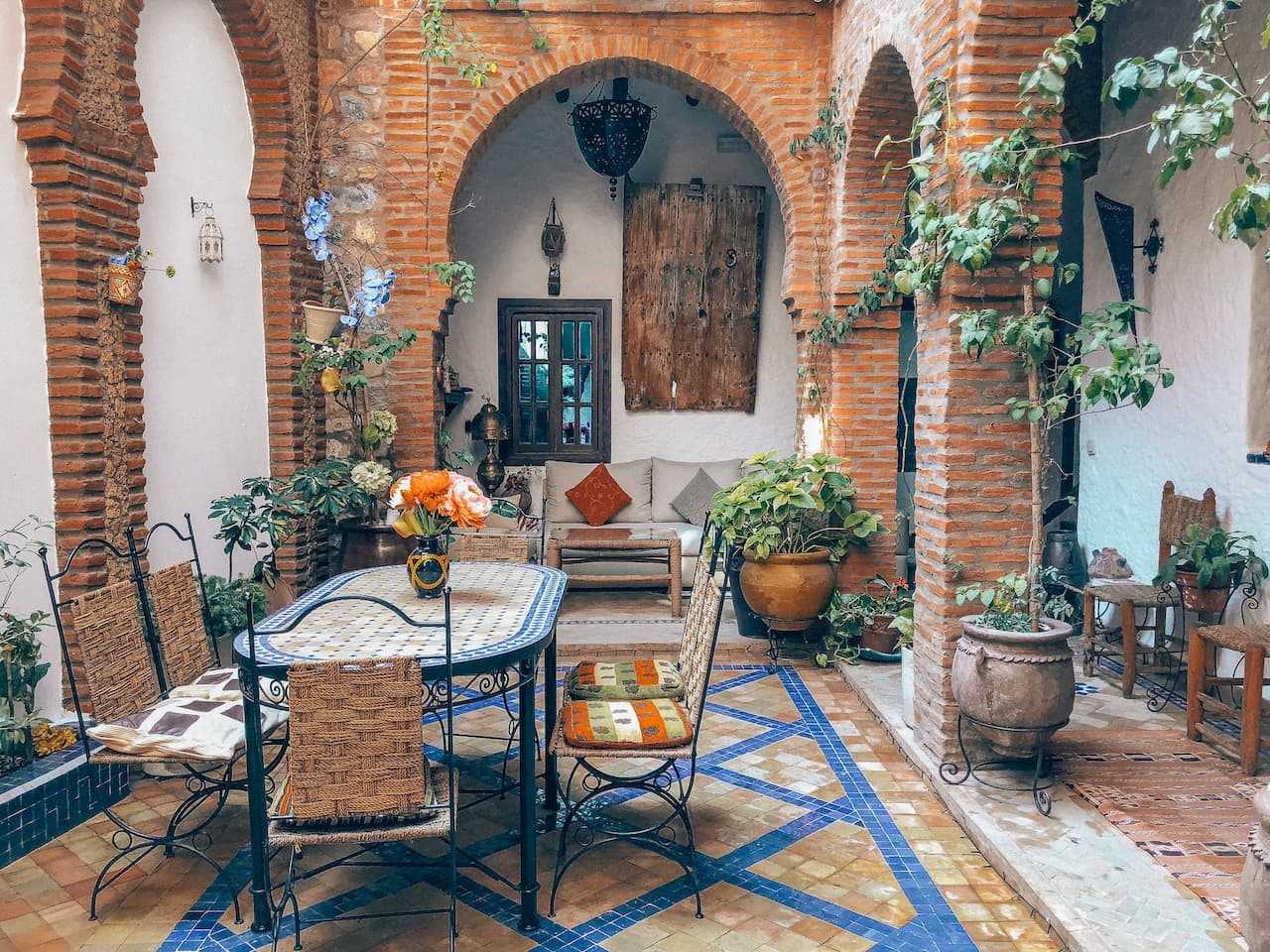 Outdoor Pallet Dining Table
This is one of the easiest DIY dining table ideas to explore but still competes with many other ideas in uniqueness and beauty if done correctly. Making a table out of the ordinary wooden pallet is more pocket-friendly, and you can get a gorgeous design that makes even you wonder if you made it out of more expensive materials. Don't forget that you can always scale it to the size you prefer. The pallet dining table will look good anywhere, whether on the patio or your lawn.
Concrete DIY Outdoor Dining Table
You can also look into making a concrete top table for a change of idea from the usual wooden outdoor dining table designs. They are more durable than wooden options, easier to scale to preferable shapes and sizes, and look good in various color schemes. They are also subtle, maintain the natural look you are probably looking for, and will fit perfectly with your concrete or tiled patio. You can also place them on the lawn with some simple steel chairs or uniform benches.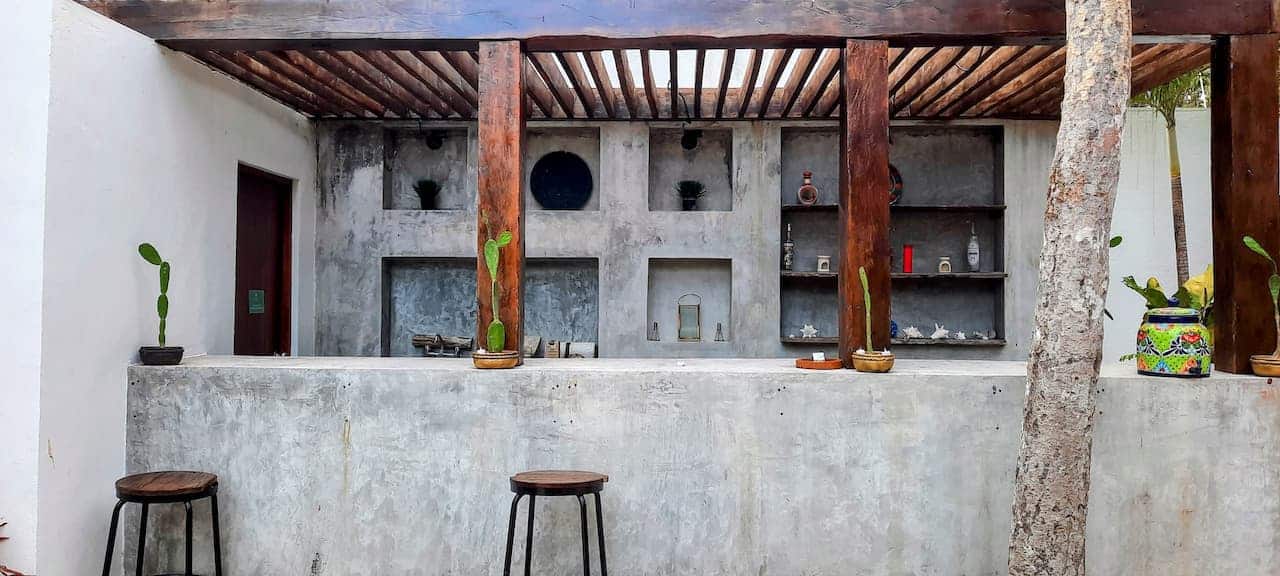 Round Outdoor Dining Table
Dining tables don't always have to be rectangular, and an outdoor table is no exception. It does require a few more steps than the other table designs mentioned above but trust me; the result is worth it. You can also try scaling this design for a couple of stools or get simple chairs to complete your relaxation space.
Conclusion
Asides from the aforementioned ideas are many more projects to choose from. Outdoor dining is relaxing and exciting especially when the weather is favorable. Just think about the fun and memorable evenings you can have with friends and families while having a couple of cold beers chilling right there in front of you. If you don't have canopies or trees around, make a large hole in your table and insert an umbrella for shade. When drilling, ensure you are careful with the hammers, nails, saws, and screws. We wish you good luck.