DIY OUTDOOR FIREWOOD RACKS
Whether you want to build a nice fire in your fireplace regularly, make campfires, or even do the open-fire grilling, having firewood is essential and valuable. Hence, it is essential you store your wood safely. Besides, a product's longevity is determined by its quality and how well it is being stored.
Firewood is dirty and tends to be the habitat of bugs, termites, and the like. Hence, most of us would like to store them outside, right? Well, when storing our wood outside, we need to put our firewood where it doesn't trap moisture. Our firewood must also be above ground so it doesn't get waterlogged. Remember, wet firewood, doesn't burn unless you're a miracle worker.
9 easy DIY outdoor firewood rack ideas
So you might wonder, can we make the perfect firewood rack with all the proper attributes? Well, we got you covered with these easy-to-make DIY firewood rack ideas that not only consider the right characteristics but are also easy to make and affordable.
1. V-shaped wood rack
This very easy-to-make DIY firewood rack consists of four large wood beams inserted into each hole of two cinder blocks. This fun, very easy-to-make firewood rack offers significant advantages that a well-built industry-made rack offers, plus other pecks. It is cost and space efficient.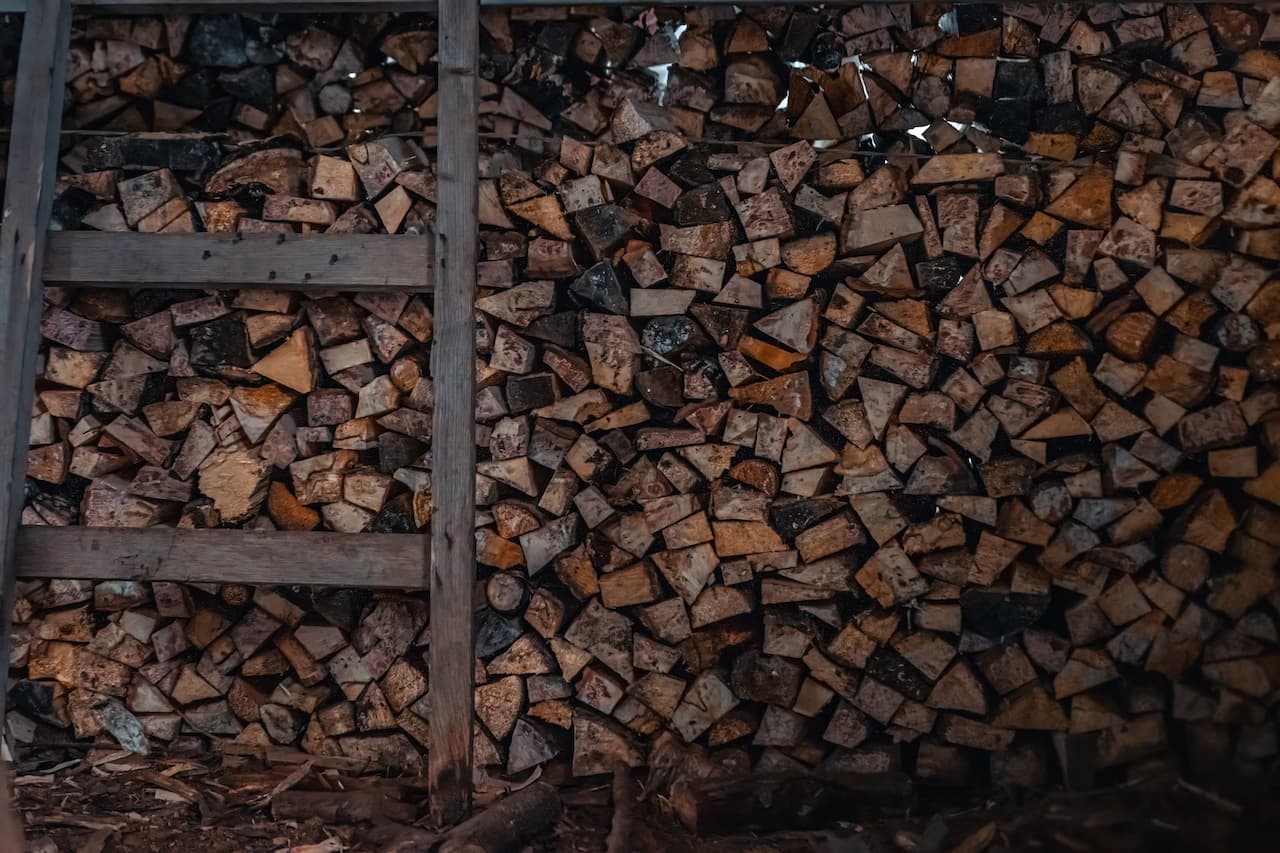 2. Rectangular Firewood rack
This wood rack requires no working tools to make and is the best choice for holding a large cord of heavy firewood. You'll be needing two or three cinder blocks, two landscape timbers, and four 2x4s.
Place two cinder blocks on a stable surface on opposite sides. You can add a third block at the center if you want extra stability.
Place the landscape timbers on the outside edges of the block with their weight completely resting on the blocks.
Place the 2x4s uprightly in each hole of the blocks. Make sure you first put some rocks and pebbles into the block's holes to help drain water from the 2×4 ends.
3. A fix-into-wall circular DIY firewood rack
Take an abandoned or unused steel or plastic water tank, cut out a rim of the desired length from it, create holes in the wall, and fix your rim into it. Your firewood rack is ready for use. You now have a firewood rack that minimizes space and provides your wood with enough air and distance from the ground. You can polish this firewood rack to help prevent dust and add more radiance to it.
4. A-Frame firewood rack
An A-frame doesn't only provide your firewood a well-aerated space but also a cover against rain and wind plus, the A-frame can be easily folded up when empty. That's what we call portability. So you might be already asking yourself, how do I get this done? Here is what you can do.
Get two flat pieces of wood of considerable length and breadth.
Place them side by side silently so that their top edges meet.
You can place wood or blocks on the ground so that your wood isn't touching the ground.
5. Cedar firewood rack
The cedar two-step firewood rack is our next great idea for your firework rack problems. Feel free to experiment with various shapes and designs, but the easiest would be a rectangular-shaped rack. You'll need; six 2x4s, three cedar fence pickets, three cinder blocks for legs, and some nails and screws.
6. Patio firewood rack
Want a firewood rack that has all the qualities of a good rack and would consume less surface area? The patio firewood rack would be an excellent choice. Get some 2x4s placed in the opposite direction to form a square. Nail a galvanized iron sheet or flat plywood at the top to create a shed. You're good to go!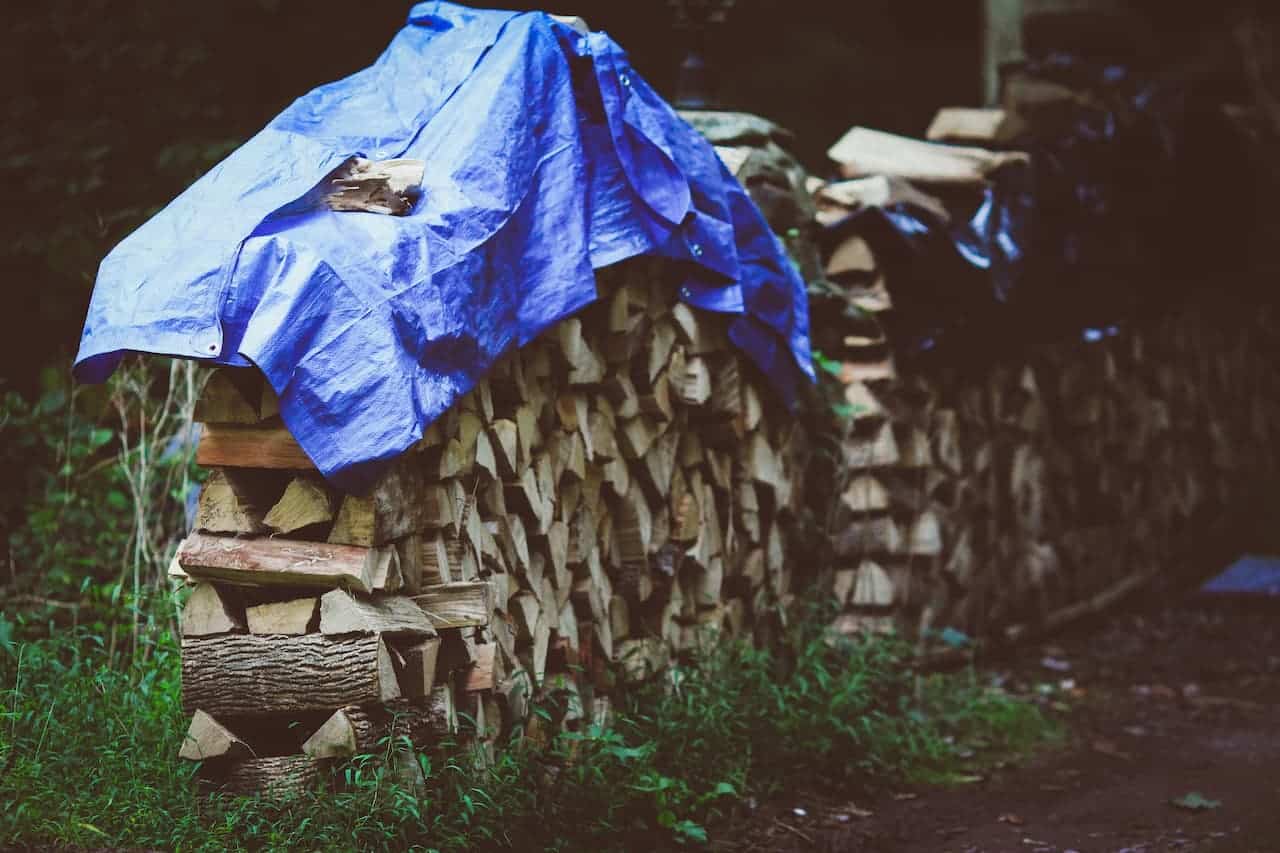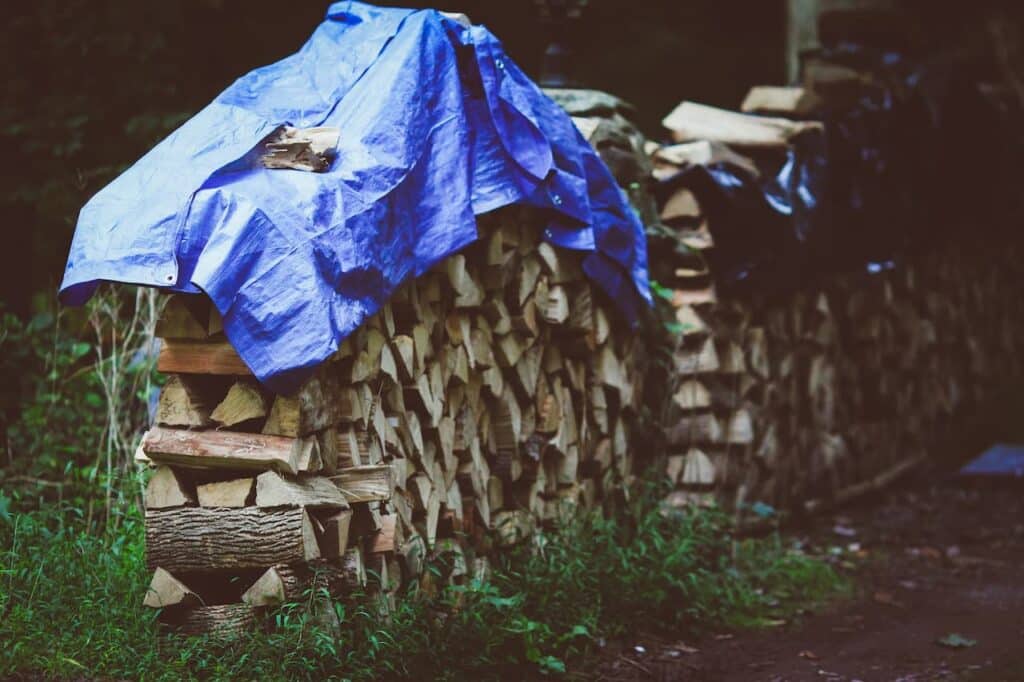 7. Outside Bench firewood rack
A firewood rack that can double as a bench sounds fantastic and economical. We'll know how to make a bench. So nice that the rain can't touch our woods anymore, and we also have a bench to sit on by the fireside on cold nights after the rain.
8. Old water trough firewood rack
Flip your old water trough to stand vertically and turn it into an amazing firewood rack. You might likely have to put the trough on a hollow stand for firmness and also get a tarp to protect your woods from the rain.
9. An outdoor counter cum firewood wood rack
A rack that doesn't just store wood but can act as a counter as well. Get some 2×4 logs of the same length. Connect logs into a cube with an open side. Voilà, you have your rack that can serve as a counter as well.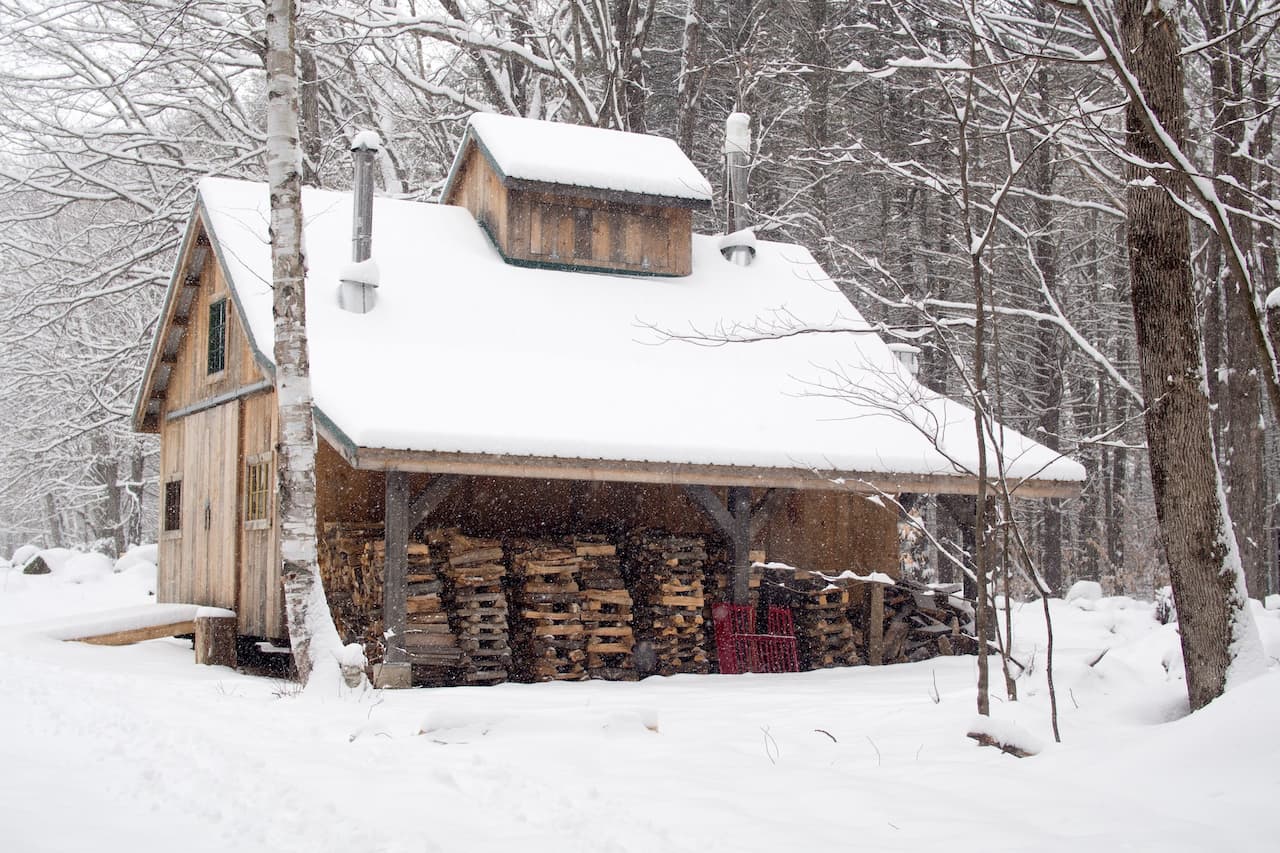 Conclusion
So there you have it. Our top 9 easy DIY ideas for your firewood rack problems. With these lovely ideas, not only do you have firewood racks that are cost and space efficient but also have aesthetic value and multiple functionalities