September is when I begin to think about the waning flowers and seasonal summer foliage and how I will feel when there is no luscious coleus about to accent and highlight seasonal summer foliage on shrubs, perennials, and other annuals.
Coleus and Melianthus The coleus are hanging in there for a while, but the nurseries however are clearing quickly, the sales abound, so NOW is the time to take stock and survey what you have vs. what you want for next year. The sooner you get those pieces that I call "furniture" in the garden for the cold season interest, the better off they will come spring.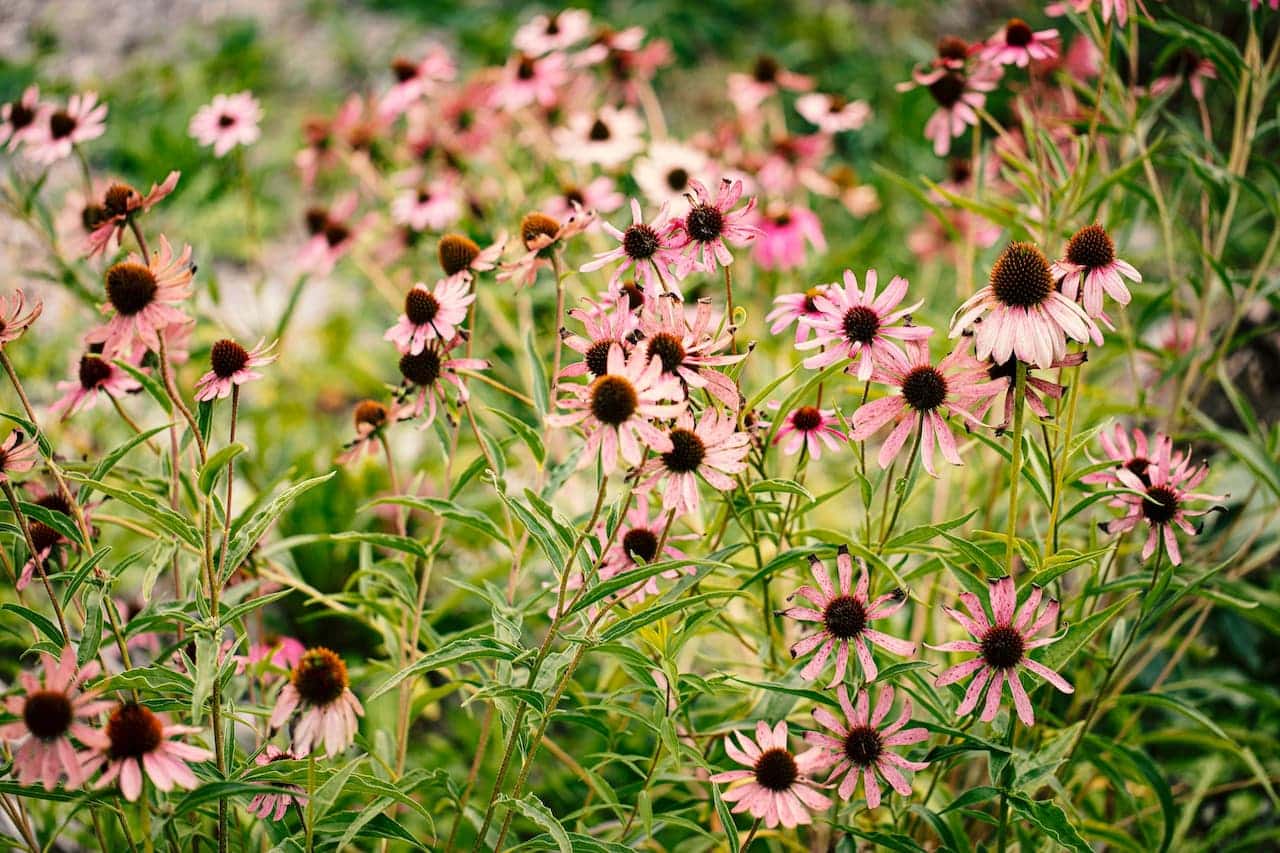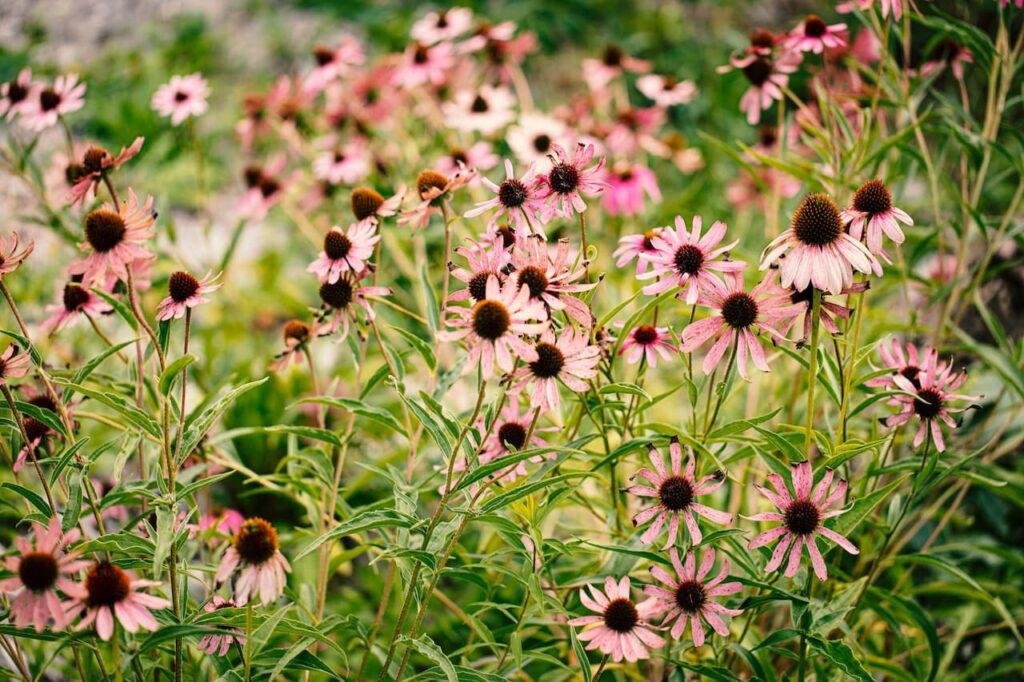 Coleus and Hypericum 'Ignite Scarlet'
Coleus
Coleus and Euphorbia 'Silver Swan'
"Under the Sea" Coleus, Heuchera 'Berry Smoothie', 'Blue Star' Juniper
"Under the Sea" Coleus, Heuchera 'Lime Rickey'
So, I plot and plan my next steps. Envisioning my nose stuck against the glass in the colder months with a hot cup of coffee in hand, I think about how I will enjoy the finer details of the late-season fall and winter foliage that remains while plotting and planning at that time what I will do in spring.
Coleus and Euphorbia 'Silver Swan' What's going to hold up in the cold and look interesting mixed with my spring and summer favorites AND have some showy FOLIAGE? Luckily, here in our mild, "Plant Mecca" climate, I have many choices. The front yard has the deer and bunnies, but the back is fully fenced and I can get more "experimental" there without losing my wallet in the process.
We won't have the louder, showy options we have in spring and summer of course, because the cold time of the year is about more of the quiet details, more subdued colors, and textural details that we admire from a closer view.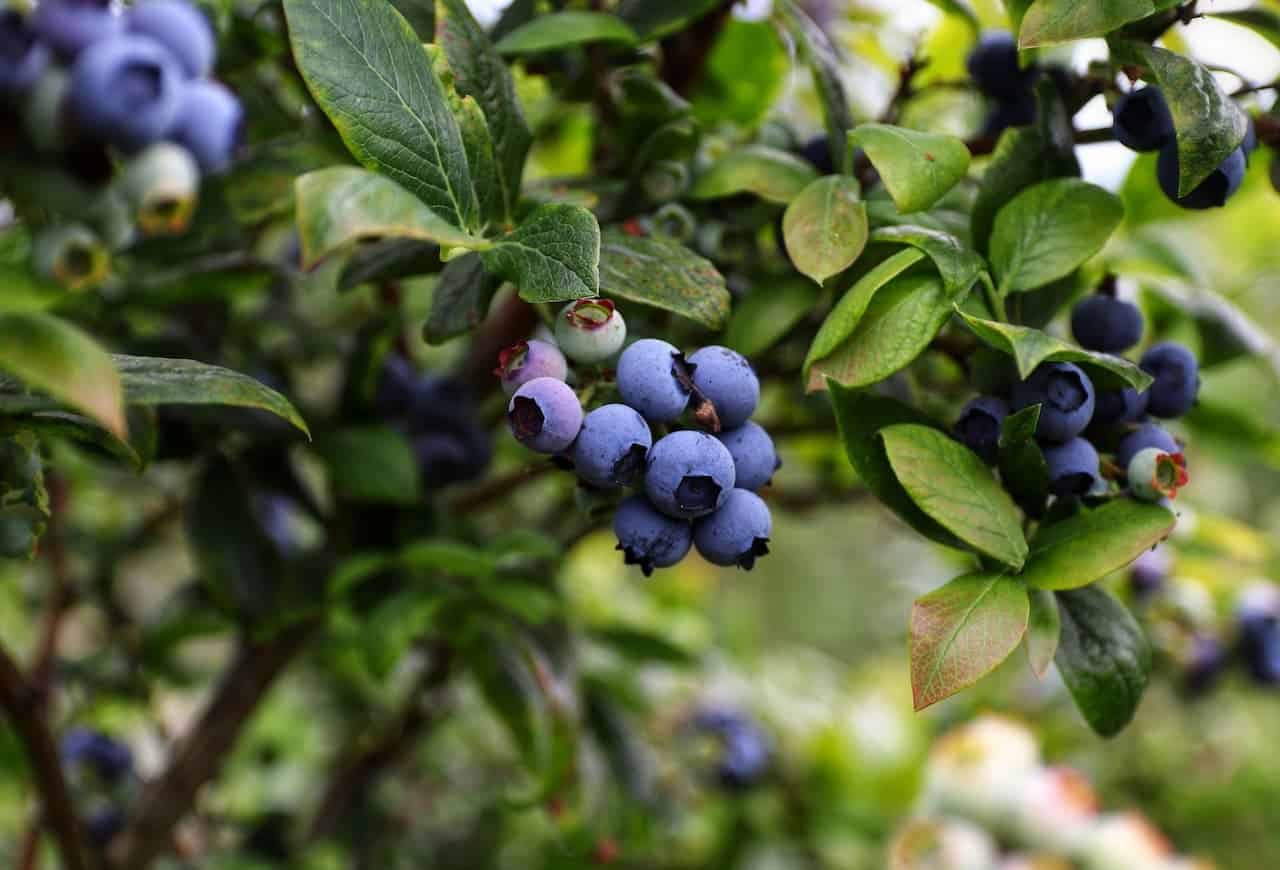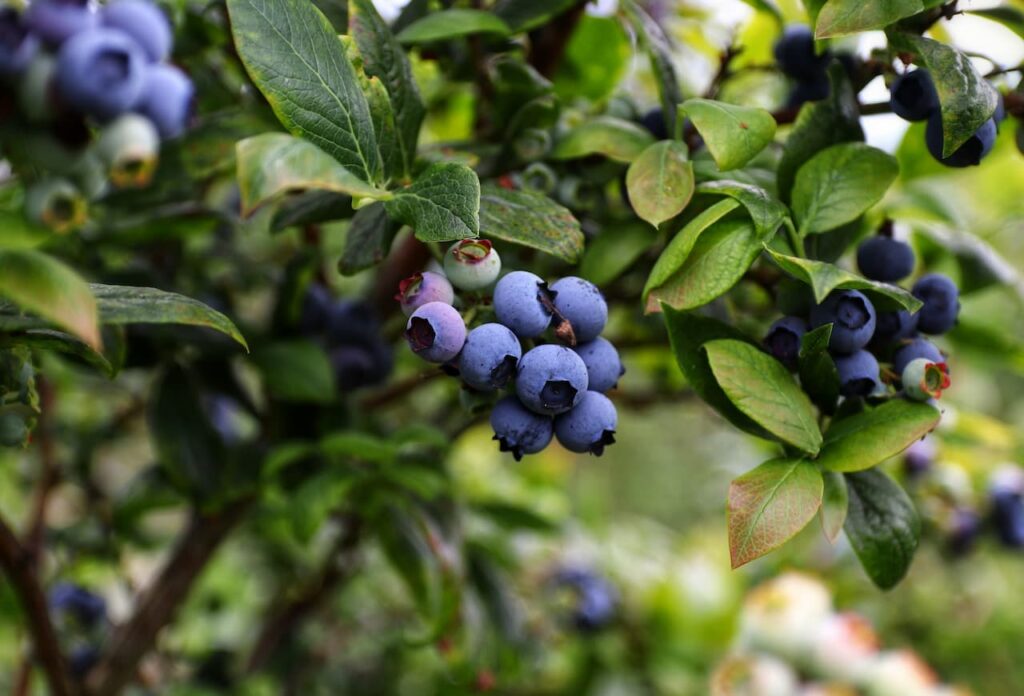 Blueberry 'Sunshine Blue' and Abelia 'Kaleidoscope'
That's not to say that we can't have HUGE amounts of personality this time of the year! I LOVE the Blueberry foliage with Abelia's' Kaleidoscope'. With a late-season grass like Calamagrostis 'Karl Foerster' or Pennisetum a. 'Burgundy Bunny,' this combo could be outstanding!
Variegated Boxwood with unknown Chamaecyperis Have a yen for light and airy? The light of this variegated boxwood and chamaecyperis (unknown) together is a fine winter pairing. What would YOU add as another accent here? Possibly another dramatic grass? How about Japanese Blood grass for a shock of red for autumn?
Variegated Pieris Speaking of light and airy- how about one of my go-to must-have favorites to design with plants? The Variegated Pieris is elegant, showy, and the epitome of seasonal. I also have a passion for its cousins Flaming Silver' and 'Little Heath'. EPIC plants for designing a garden that needs to drop a few visual pounds and lighten up.
'Little Rascal' Holly, Eupatorium 'Chocolate', Carex tesacea and Melianthus
This rich and subtle combination of 'Little Rascal' Holly, Orange Sedge, 'Chocolate' Eupatorium, and Melianthus are a textural dream for the late season. That carex will get more orange, and the holly will get a bit more black just in time for Halloween! 😉
Ilex c. 'Drops of Gold', 'Redbor' Kale, Heuchera 'Berry Smoothie' I know some designers consider it rather "pedestrian", but I adore the tall purple 'Redbor' Kale for its fall and winter richness. And when it is paired with the berry-luscious Heuchera 'Berry Smoothie' and Ilex c. 'Drops of Gold'- stand back!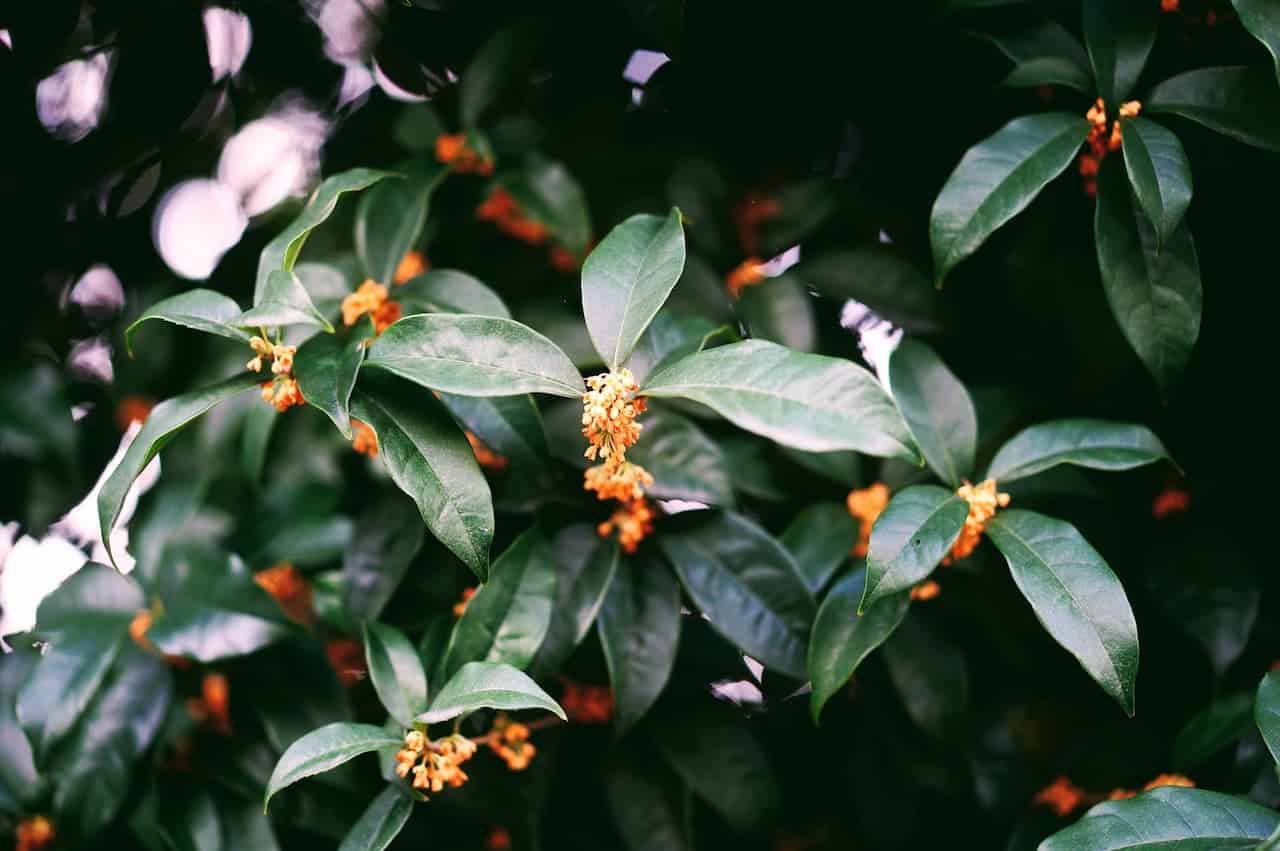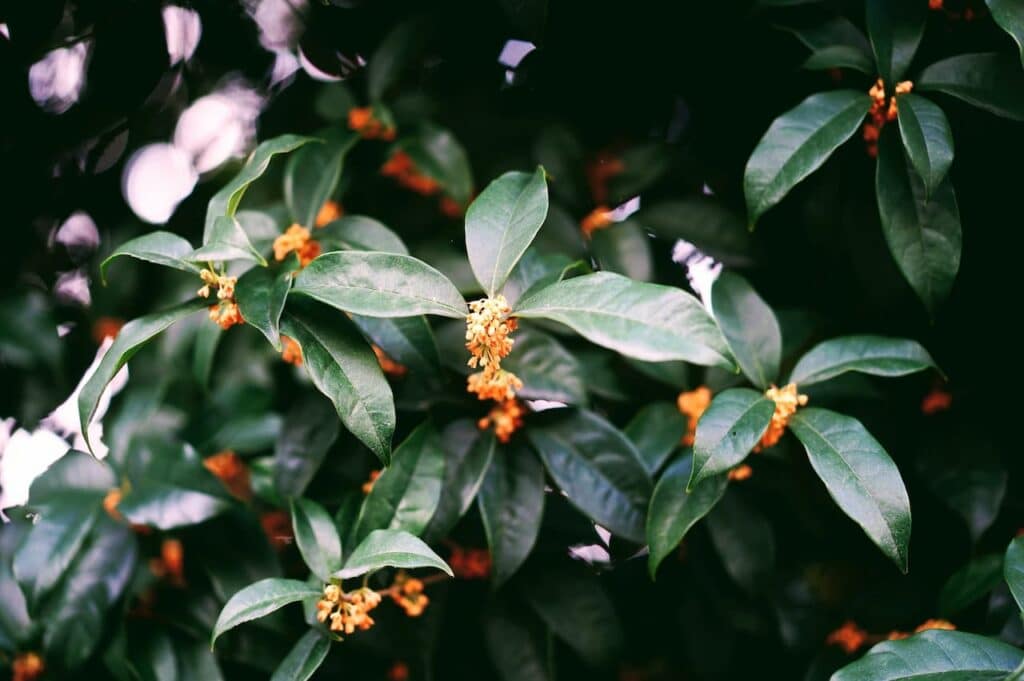 Osmanthus 'Goshiki' and Miscanthus s. 'Morning Light
Osmanthus 'Goshiki' Osmanthus 'Goshiki' is also a favorite for its hardiness, slow growth, foliage color, and personality. I frequently get clients and customers who wince at the thought of a plant like this and say "Oh no, no prickly plants in my garden!" Then I stick two hands in it and show them it doesn't bite! Then I say, "Well if you're hugging it, you're doing it wrong." This plant is SO worth it for the seasonality!
Silver Hellebore and Spruce
Speaking of prickly but worth it! This silver Hellebore is simply striking against the backdrop of this old spruce in the background. Both with a lovely blue-green coloration they each have equally distinct and separate charisma. These two happen to be front and center on a patio, smashing in winter!