Plants
Crepe Myrtles – with a Twist!
On our family adventure to sunny California many years ago I was fascinated by the large blooming trees that seemed to line every major street. Huge blossoms in sumptuous shades of pink and white gave cities a carnival atmosphere and the attractive peeling bark only enhanced that effect. I had no idea what they were so stopped at a nursery to ask – they were of course crepe myrtles (Lagerstroemia). Pretty funny for those of you who live in areas where these trees are popular to the point of being ubiquitous, but rather exotic and therefore exciting for an English lady living now in the Pacific Northwest.
It turns out that some varieties are even hardy in warmer areas of Seattle e.g. the white flowering Natchez, but not where I garden. (Here's an excellent article on crepe myrtles in the PNW if you'd like the botanical background on breeding etc)
So imagine my surprise when I discovered that in fact there are some forms of crepe myrtle that even I can grow, being hardy to USDA zone 6 and they have outstanding foliage! Now you've got my attention.
Here are three from the First Editions line that Bailey's Nurseries in Oregon are growing and are widely distributed.
Ruffled Red Magic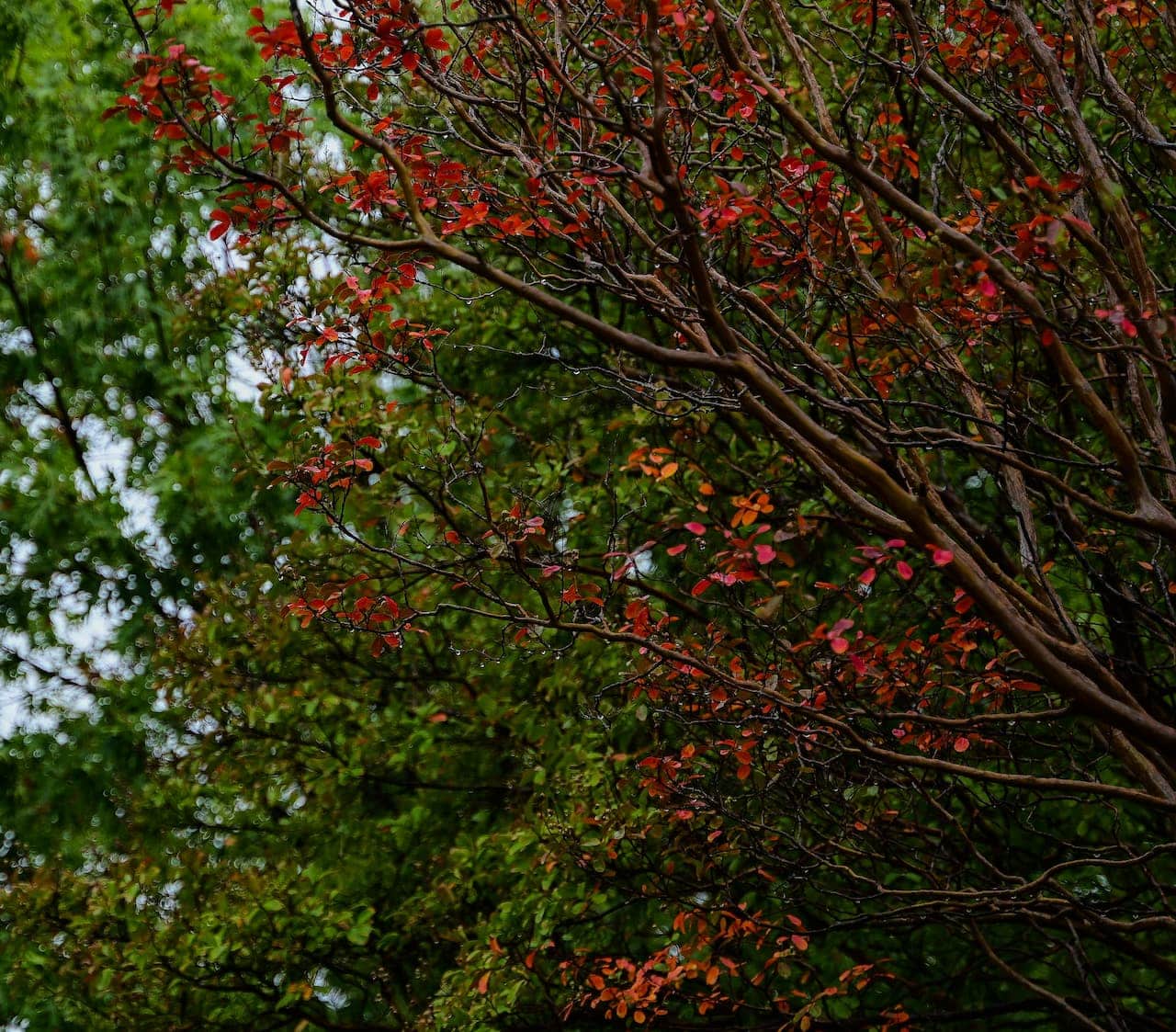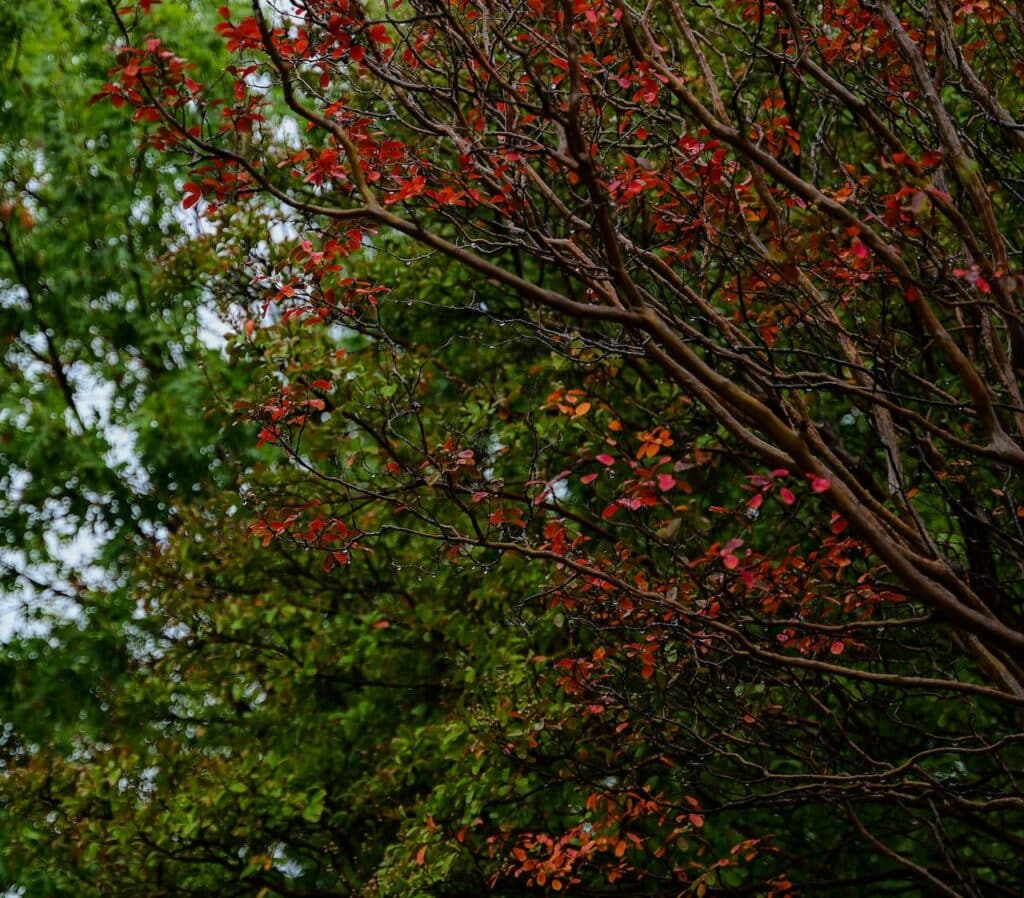 This beauty is the largest of my trio, growing as an upright, dense shrub to 12′ tall and 8′ wide. Right now the deep olive green foliage is dressed up with the glowing new crimson growth. Place this where you can enjoy the sunlight streaming through to appreciate this spring spectacle.
As spring moves to summer, the foliage of Ruffled Red Magic will be dark green – the perfect backdrop to showcase the ruffled red carnation-like flowers. Christmas in July perhaps?? If these are deadheaded there is a promise of repeat blooms later in the season.
The fall foliage color is orange-red; definitely, something to look forward to!
This would work well as a backdrop in a mixed border, as a three-season screen, or as an informal deciduous hedge.
Planting companions could include Kaleidoscope abelia whose green and yellow variegated leaves would add sparkle while the dark red stems would echo the growth and flower color of the crepe myrtle.
Moonlight Magic

If you prefer your crepe myrtle to be more tree-like Moonlight Magic should be on your shopping list. This would make a perfect patio tree as it reaches 8-12′ high but only 4-6′ wid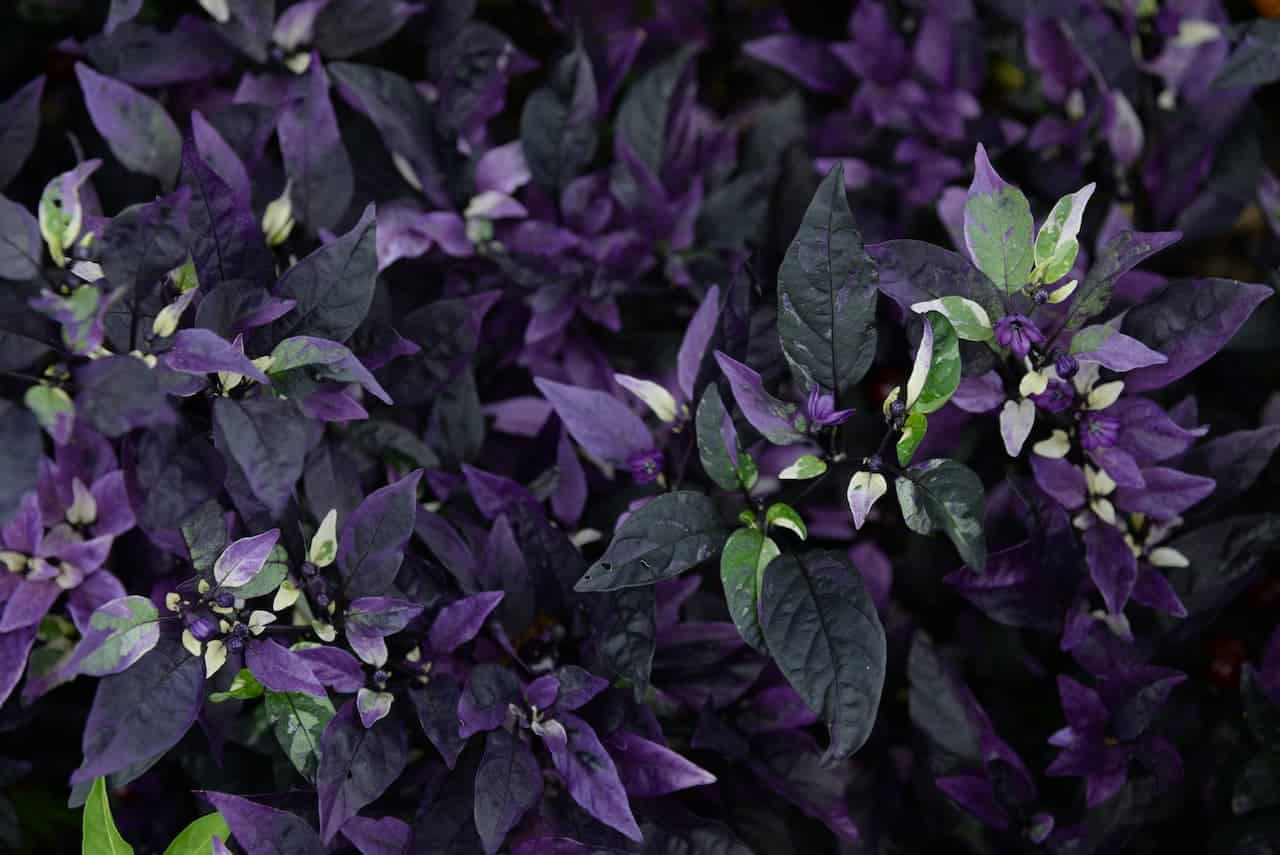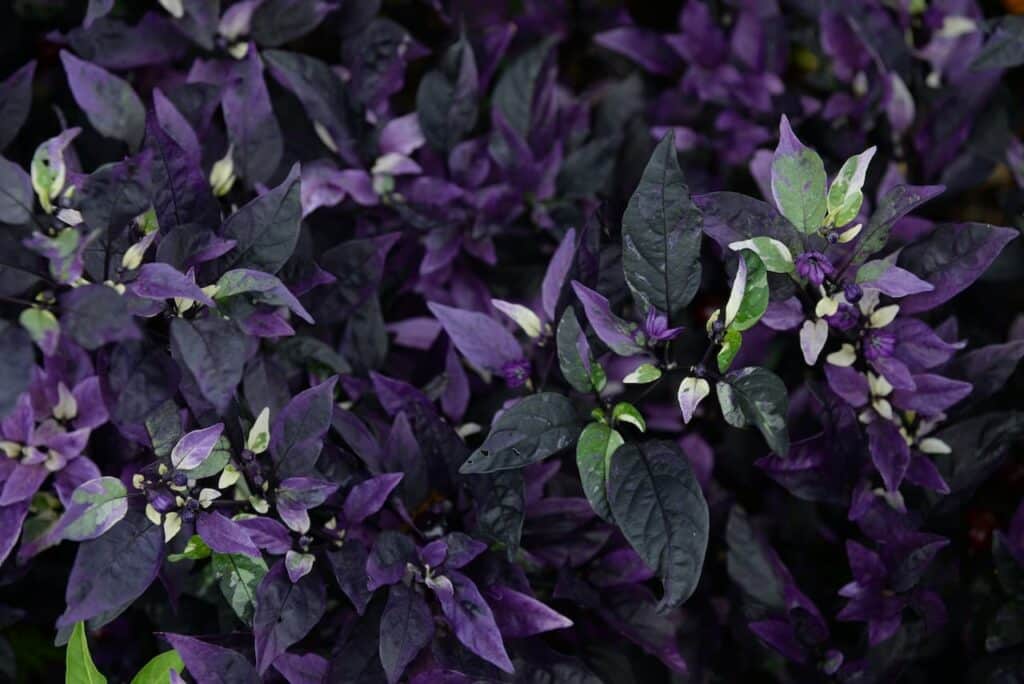 The rich deep purple foliage is very striking and I can hardly wait to see the effect when it blooms with abundant clusters of white flowers in late summer.
What would you partner this with? In a container, I might anticipate the white flowers so introduce green and white variegated Emerald Gaiety wintercreeper (Euonymus fortunei) as a simple color echo around the edges together with hot pink million bells (Calibrachoa) and trailing silver falls (Dichondra argentea)
Midnight Magic
Like the purple foliage but want something a bit sexier? Midnight Magic has deep pink flowers set against rich purple foliage – reminds me of dark chocolate gelato with a hint of raspberry and a drizzle of framboise…..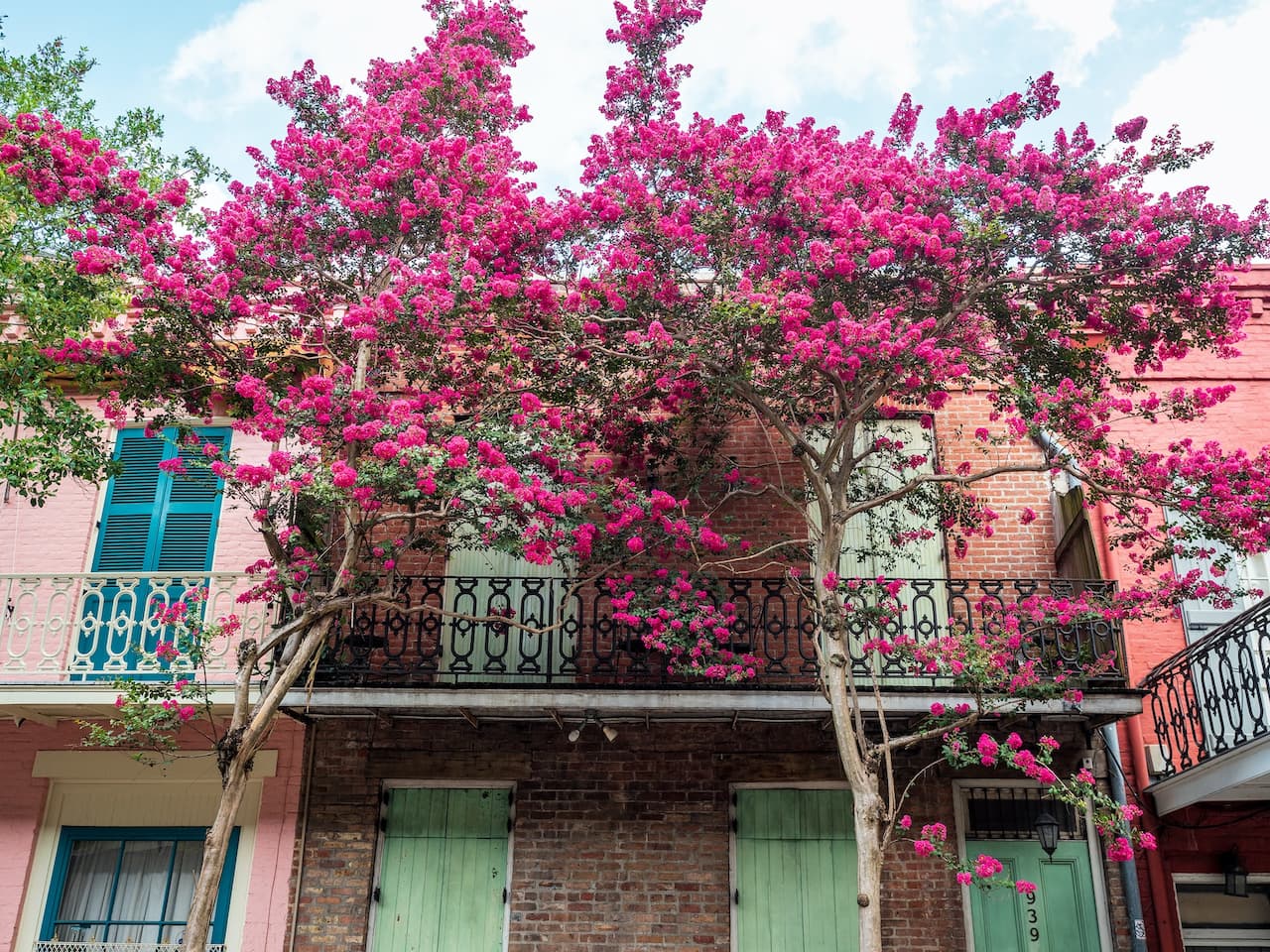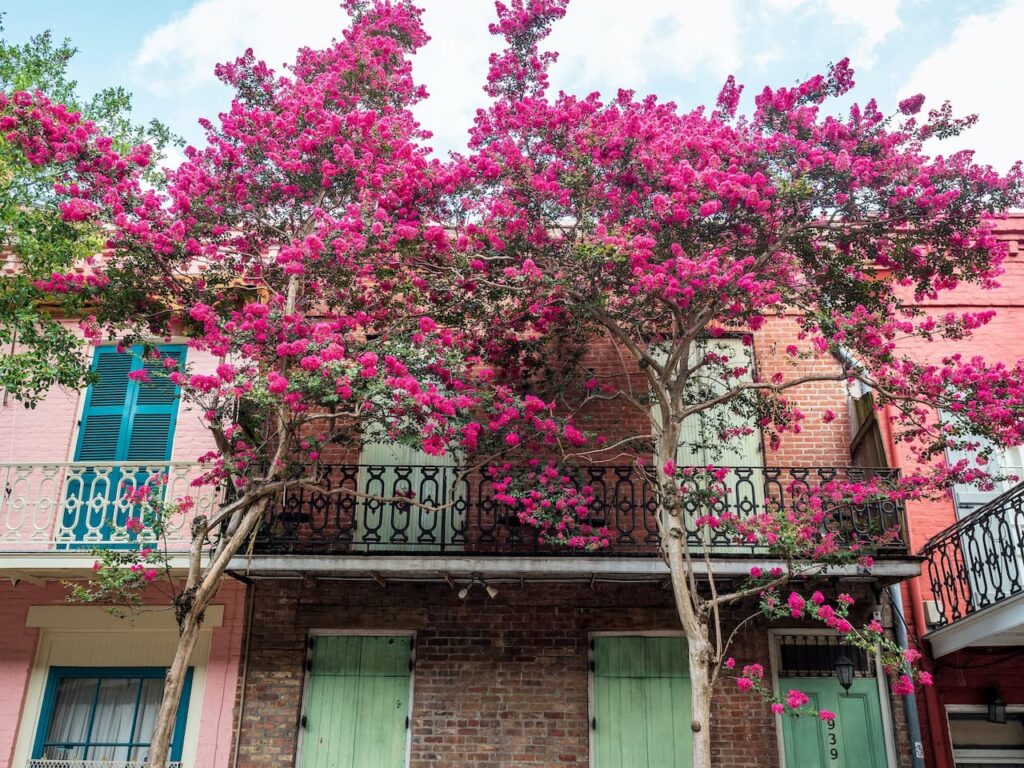 This has a more rounded shape growing 4-6′ tall and wide so could be used in a large container or the landscape.
All these shrubs are deer resistant, show good leaf spot and disease resistance, and are hardy in zones 6-9. That means even I can grow them!
So there is yet another excuse to go shopping – and perhaps try something new. Look for the purple First Editions branded pots at your local nurseries.