I am always excited to see what new plants growers are offering, especially if they have fabulous foliage. Bonus points for deer resistance! Reading about them is only half the story, however. Actually growing them in my own landscape and/or containers is the true test as to whether I recommend them to you or use them in future designs for clients. Here they have to deal with deer, rabbits, lack of irrigation, squishing into pots, or neglect. The latter is never intentional but I must admit I do sometimes put smaller test plants into 'corners' and promptly forget about them. It's a wonderful surprise to discover them a few months later and see the plants thriving!
These are a few of the shrubs and perennials I have been testing in my own garden this summer.
Summer Ruffle Hibiscus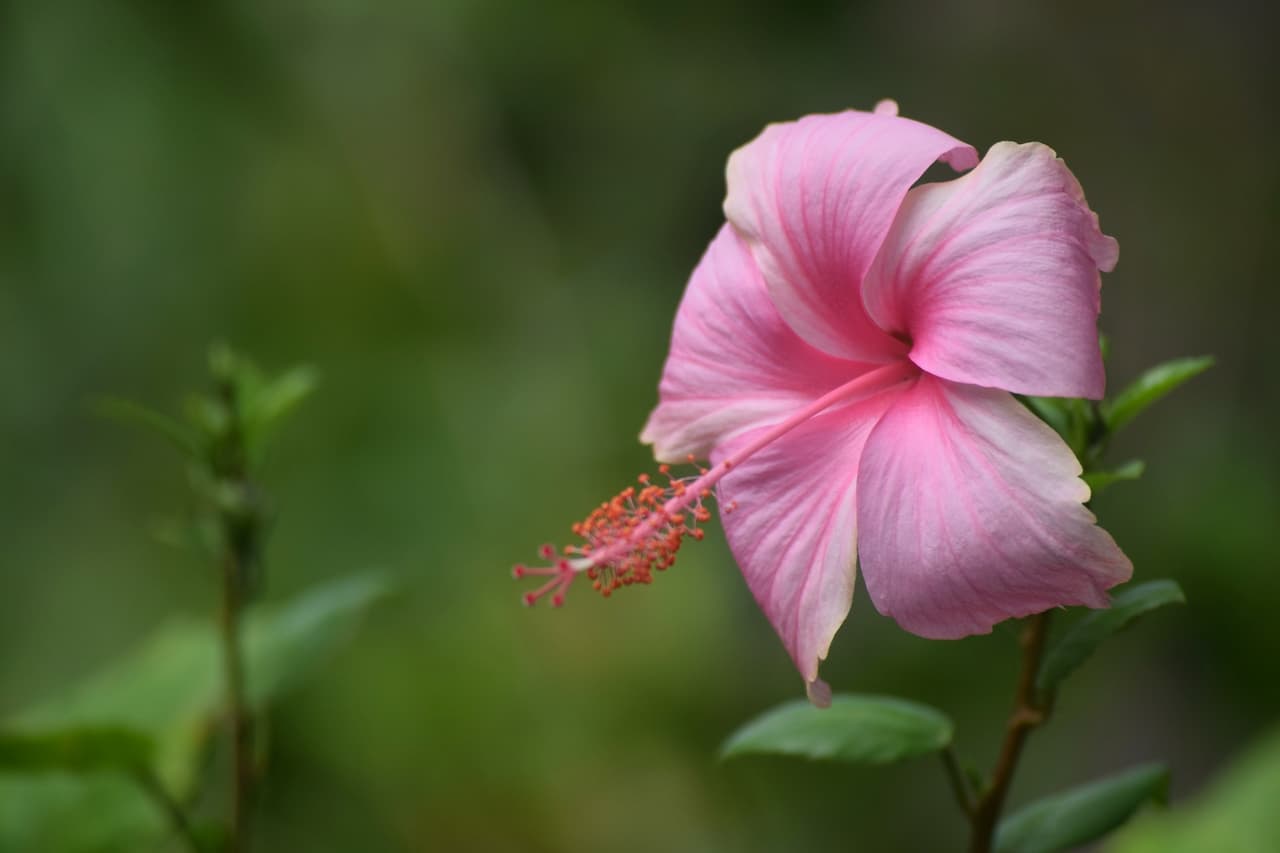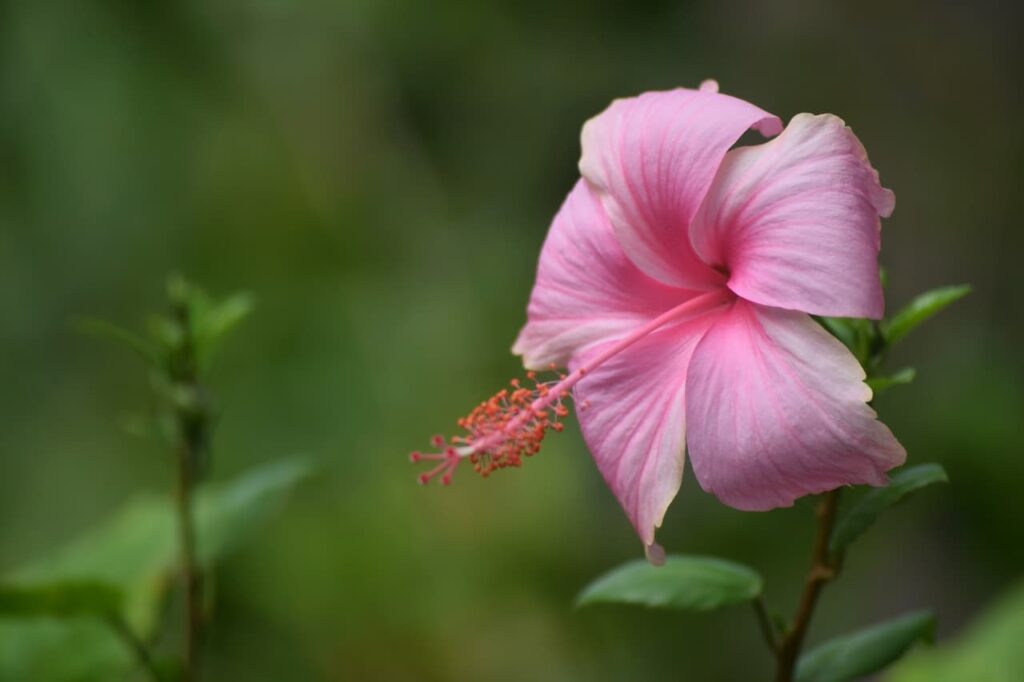 There are a few variegated hibiscuses on the market now; Sugar Tip is a beauty that I have written about before, but at 5-6′ tall and wide it is a fair size. Summer Ruffle is a new introduction and one of the First Editions collections that got my attention for its petite stature at just 3-4′ tall and wide. That makes it a prime candidate for container design as well as smaller gardens.
The foliage is a soft blue-green with wide creamy-white margins. It is a beautiful shrub even without blooms.
The ruffled semi-double flowers open lavender and fade to blue – very pretty.
Place this near blue-green conifer, green and white variegated grasses, and deep purple foliage such as barberry, weigela, or Loropetalum for a delightful combination that puts foliage first but celebrates the summer blooms.
Purple Preference Euphorbia
On a recent trip to Portland, I called in at Xera (of course) and scooped up three of these Purple Preference euphorbias. I fell in love with the smoky purple new growth over the dusky green older leaves – oh my. This is an evergreen perennial so it promises year-round beauty.
Purple Preference is a fairly new introduction from England (well that explains it – we spoke the same language…) and is said to grow to 2′ tall and wide. In terms of self-seeding the growers state it as being well-behaved. I haven't had it long enough to give feedback on that but I can tell you that both in a mixed container and in the landscape it looks stunning. Try it in front of peegee hydrangeas (e.g. Hydrangea p. 'Quickfire') for a delicate color echo as the flowers fade from white to rose, or mingled with silver foliage such as this next perennial.
Quicksilver artemisia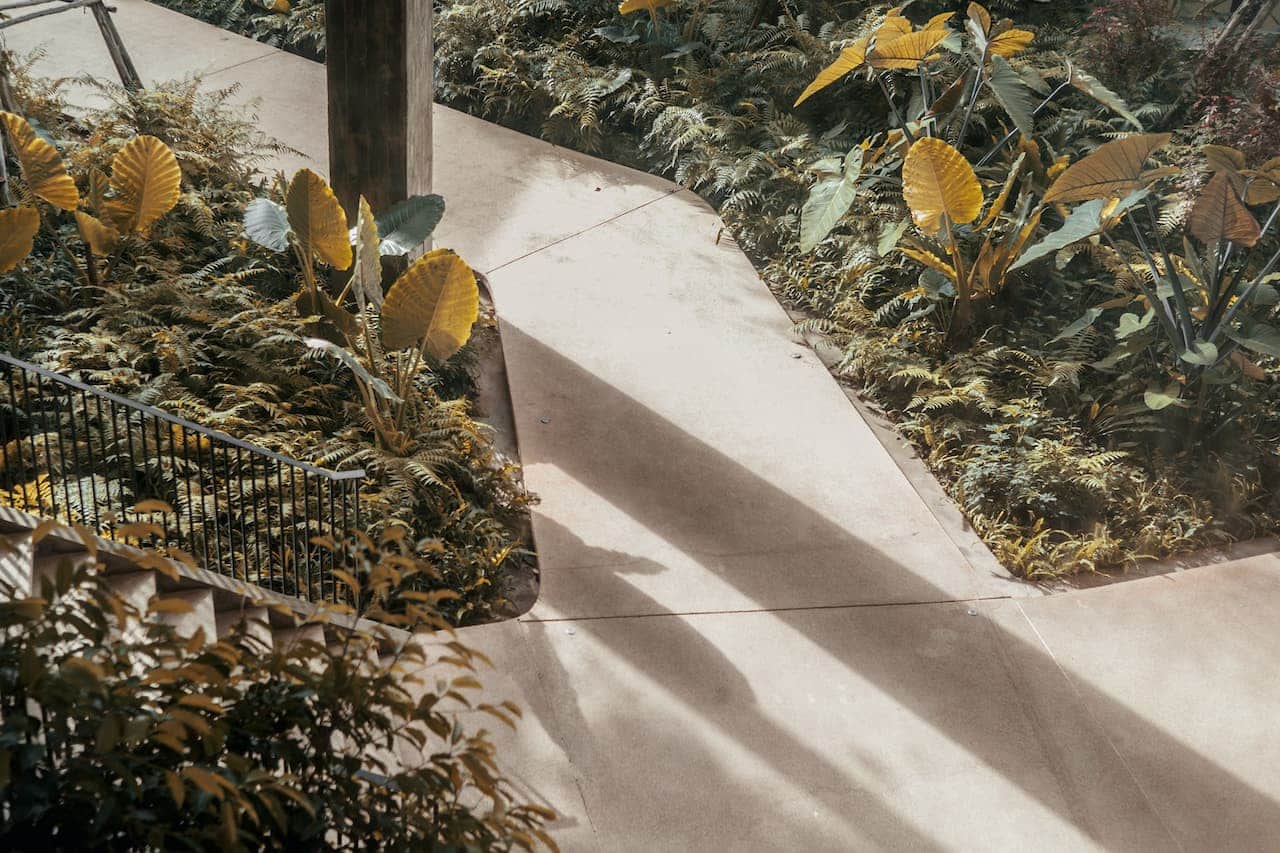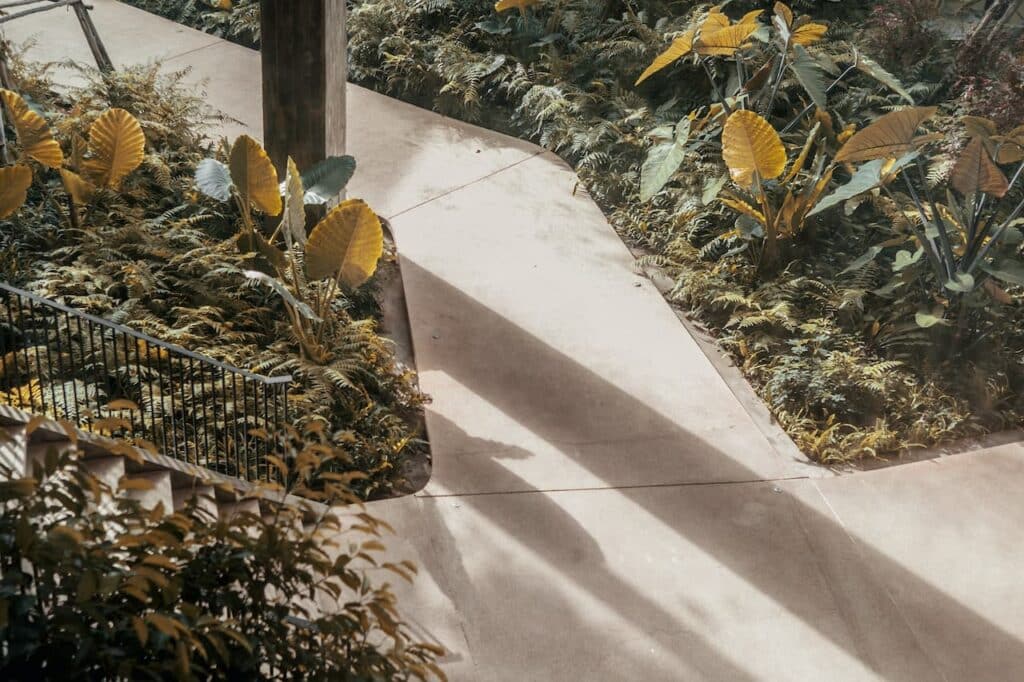 At first glance, this new introduction from Proven Winners seems to be identical to Silver Brocade with its felted silvery-white leaves and groundcover habit. It is certainly more vigorous; mine are at least 4′ in diameter and I find myself wishing I had allowed them more space! Where they appear to be superior to Silver Brocade is that this new Quicksilver does not flower. So no little yellow flowers to clip off in order to keep the plant looking its best. That makes it lower maintenance – always a good thing.
Drought tolerant and deer resistant, I use this as a weed-suppressing groundcover in my sunny borders.
Try it with the Purple Preference euphorbia mentioned above, perhaps adding the new ice plant Delosperma x Jewel of the Desert for some bold flower power.
Cool Splash Diervilla (Bush honeysuckle)
This is one TOUGH little shrub! But let's back up…..have you grown the native bush honeysuckle (Diervilla lonicera)?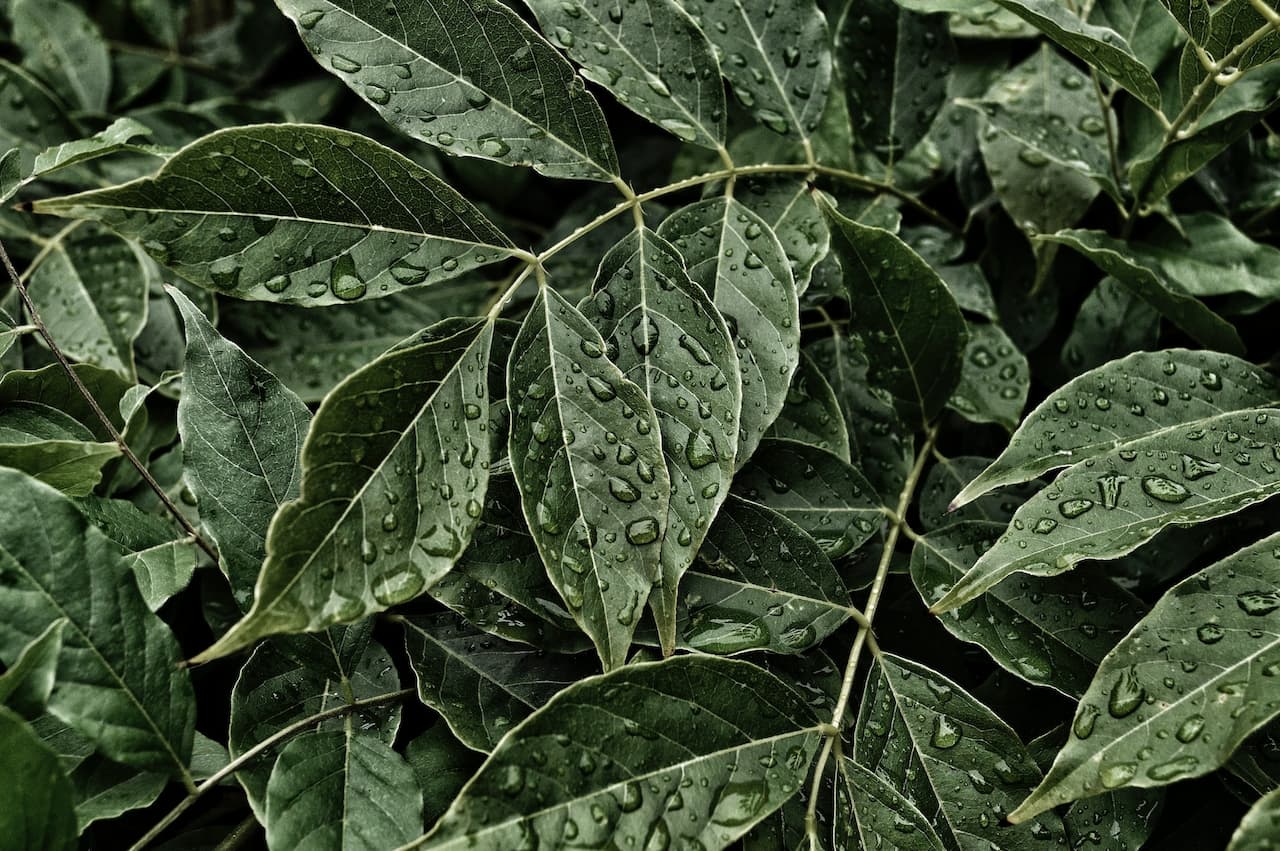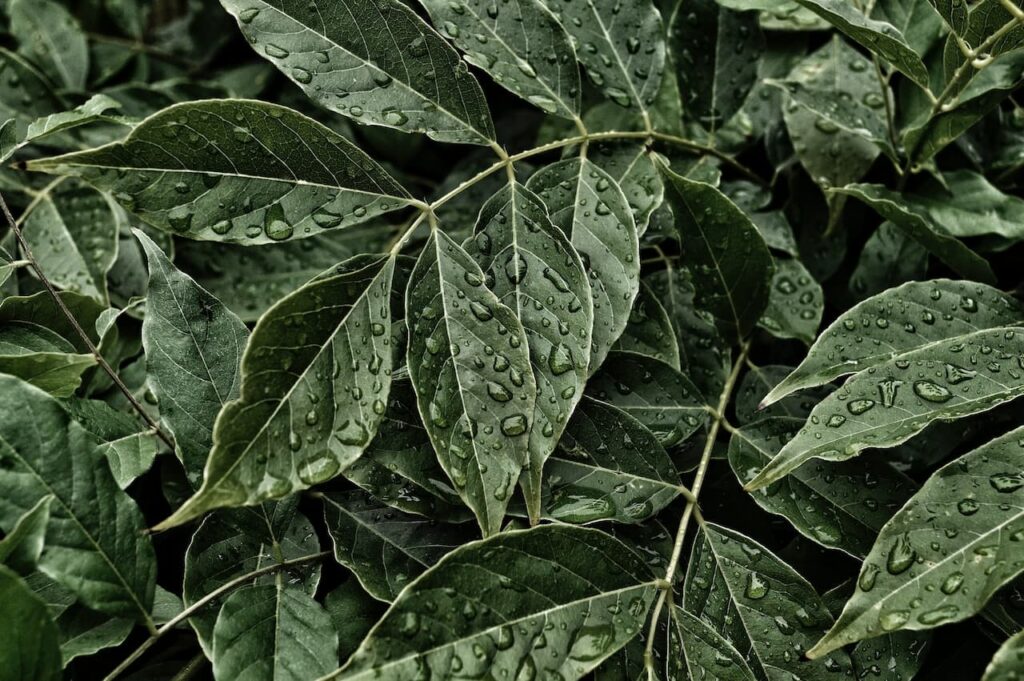 Here's a photo taken in full sun, never watered, exposed to elements type of border in my own garden. Gorgeous, right? Look at the coppery new growth and imagine the fragrance from those lemon blooms.
So here's what I like about its relative, the new introduction from First Editions; Cool Splash diervilla (Diervilla sessilifolia 'Cool Splash') can take full sun or a lot of shade. This next photo shows the shrub that has been totally neglected since planting it under a towering Douglas fir tree three months ago. It has never been watered unless it rained and gets only 1-2 hours of direct sun, being in open shade for most of the day.
What you'll notice is that the variegation isn't as remarkable as the first image and it isn't blooming – yet. However, it is very much alive and doing fine, despite my less-than-stellar nurturing! Having said that, the growers recommend this shrub for full sun but I think I have proved a point that it isn't a primadonna. The shrub in my sunny border rarely gets watered either and is squished between several exuberant perennials.
This deciduous shrub grows up to 4.5′ tall and wide and its crisp variegated leaves will brighten both shade and sunny combos. Try it next to early blooming shrubs that can look lack luster by August such as lilac or forsythia. Or partner it with the variegatedCanadian hemlock (Tsuga canadensis 'Glentsch White') shown below;