We all like to spend time outdoors on our patio, whether with friends and family or by ourselves, enjoying the evening air. That is why this space must look the best it can. Let's face it; a simple concrete patio looks plain, drab, and boring. This flat design dials down the vibe of your beautiful lawn, making moments a bit less picturesque than they should be. If you are like us and hate the dull look of your patio, you're in luck. We are bringing you various beautiful patio cover-up ideas that you can do yourself. Enjoy!
Concrete Patio Stain Rug
Your boring concrete patio is about to get a whole lot better. All you need for this idea is a rug pattern you like, white floor paint, acrylic craft paints of various colors, painter's tape, measuring tape, and paint brushes and rollers. You can get any rug pattern and paint a scaled version on your patio. You can't go wrong with this idea, especially if you measure up your rug pattern picture and scale properly, even if you are a novice in arts. You can try this great DIY idea alone or with family and friends.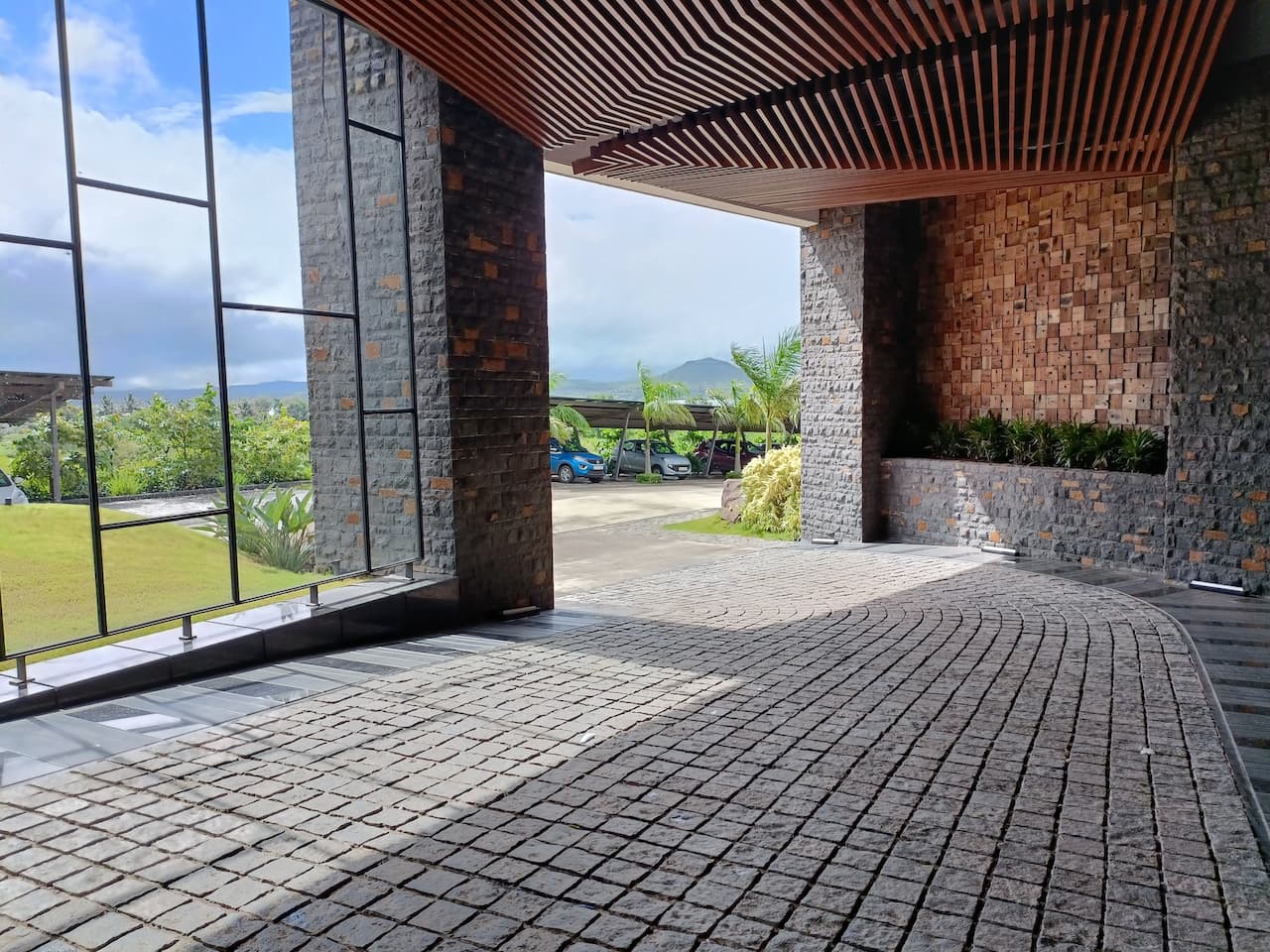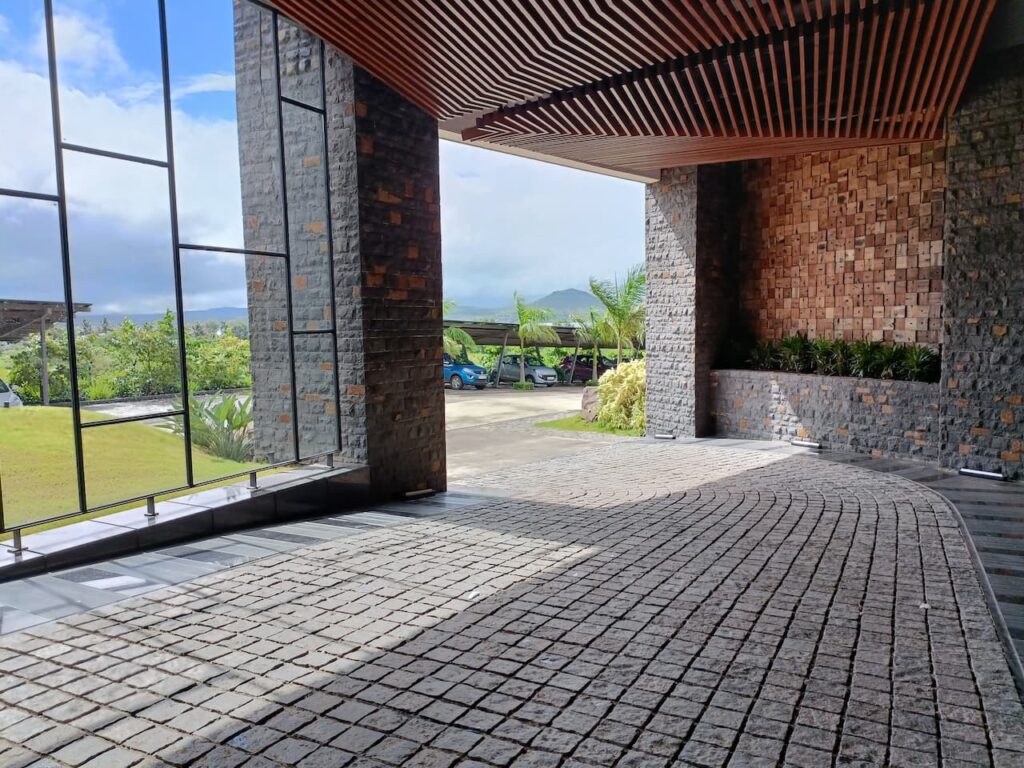 Faking a Cover-Up with Stain
Want an even simpler way to turn your concrete patio into a fantastic spot? You can try staining the floor in a lattice pattern, making it look like a tiled floor. This is easier than the real thing (obviously) but still brings out the best in your patio floor. You can use painter's tape to guide the lines that would be stained for a more accurate result. If you feel confident, you can try a zig-zag design, but this takes more time.
Tile Like Cover-Up Idea
This is for the ones who really don't like the color of their concrete patio. Instead of staining lines on the floor for your tile effect, you can always paint it with a tile design. Mark out the squares in a lattice design or a straight design (it doesn't matter) and paint away with any colors you like. You can have more, but we advise using only two colors to give your tiles a simpler but elegant look. Disguising your patio floor has never been so fulfilling.
Pavers
If you're looking for a more permanent solution to your concrete patio, you can try using pavers. This method is a bit more stressful but, when done correctly, will be even more satisfying than you can ever imagine. You can try many designs out there that are not limited to a single pattern. Depending on the kind of paver you get, you can even have a circular design on your patio. You should carefully pick a color scheme that matches your house walls or fence for more satisfying results. Say bye to plainness.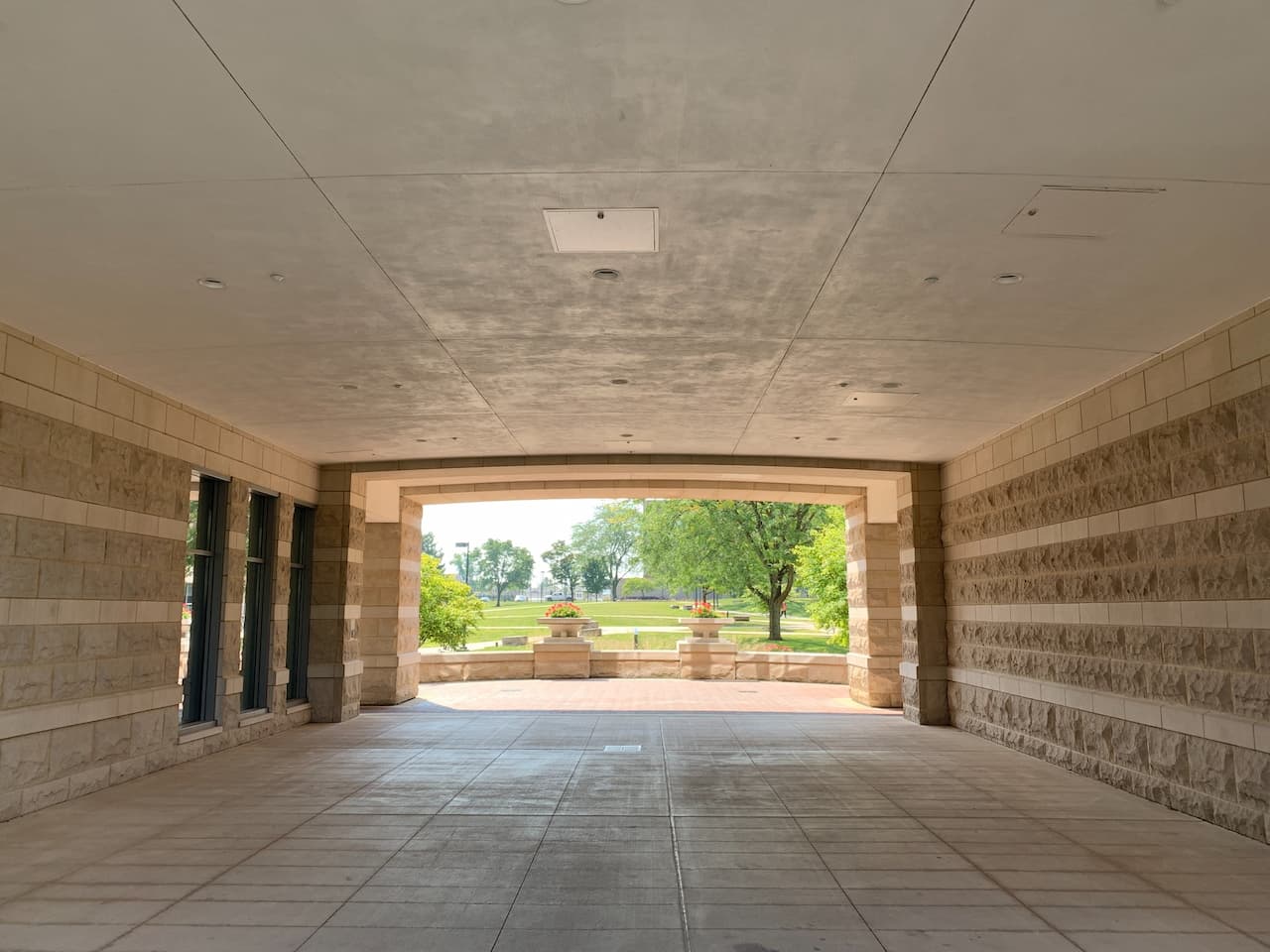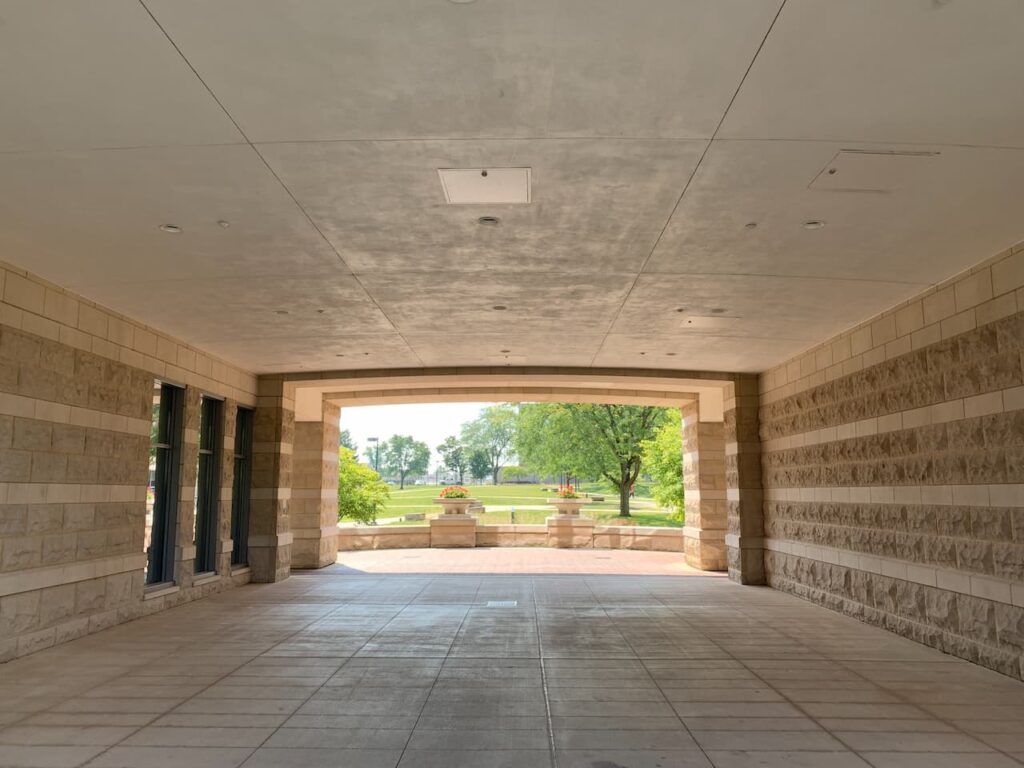 Tiles
If you have a few extra bucks with you and feel like you don't have the art skills to paint your deck in a tile design, you could always get some actual tiles and get working. Tiles are of different sizes, shapes, and design patterns, so you have unlimited options. Just pick whatever design you would love for a long time, as replacing tiles on your patio is very strenuous.
Cover Up Your Patio with a Deck
This is an excellent plan for those who prefer a subtle but appealing patio. It is especially great if you have a lawn or a garden, as it naturally fits in with your plant pets. Construct a wooden deck over your patio and seal, stain, or paint for a beautiful finish. You may leave your wood bare if you're looking for a more rustic look, but it's best you at least varnish it to prolong its life. This idea is very simple to DIY, so you shouldn't worry about messing it up.
A Combo: Spray Paint and Stepping Stone Mold
Reach for your inner artist with this incredible combo for your patio. All you need for this idea is some spray paint (you can get a few different colors) and a stepping-stone mold. Get a mold design that you really like for this; there are usually so many different designs for molds you can get at your local hardware stores or online. The steps are simple; just place the mold on your patio and spray paint each space with a different color. You can look online for a good color scheme or go nuts with your paint. You can't go wrong with this idea, which will surely bring the best out of your patio.
Conclusion
So there you have it! A few DIY patio cover-up ideas you can use to transform your stale and boring patio into an artistic wonder. You can always have help from friends and family or have somebody do the work if you feel you cannot do it yourself. Remember that your plan will be something you must stick with for quite a while, depending on what you do, so take a second more to decide what you really want. Good luck!