Plants
Fire Pit + Foliage = Fabulous!
There was a gap in my garden; both a novelty and a major concern. Some people like plants spaced well apart with visible soil between each. Me? I'm a squisher. I like my plants to mingle, creating a tapestry of textures and colors, with plants weaving in and out of one another often creating pleasing if unexpected combinations. Bare soil is a wasted opportunity!
Our daughter is getting married in our garden in a few weeks. Such an event would send any gardener into a flurry of planting and primping but this is both a large and a relatively young garden so there are in fact still gaps (gasp!) One particularly offensive one was of course in prime view, partly because I just couldn't decide what to put there and also because the surrounding plants were still growing.
I found the perfect solution behind the barn – an old fire pit! The tile surround had long since disintegrated but the stand and bowl were still in good shape. A few holes for drainage and it made the perfect planter!

These plump pads offer a great contrast to the finely textured groundcover sedums.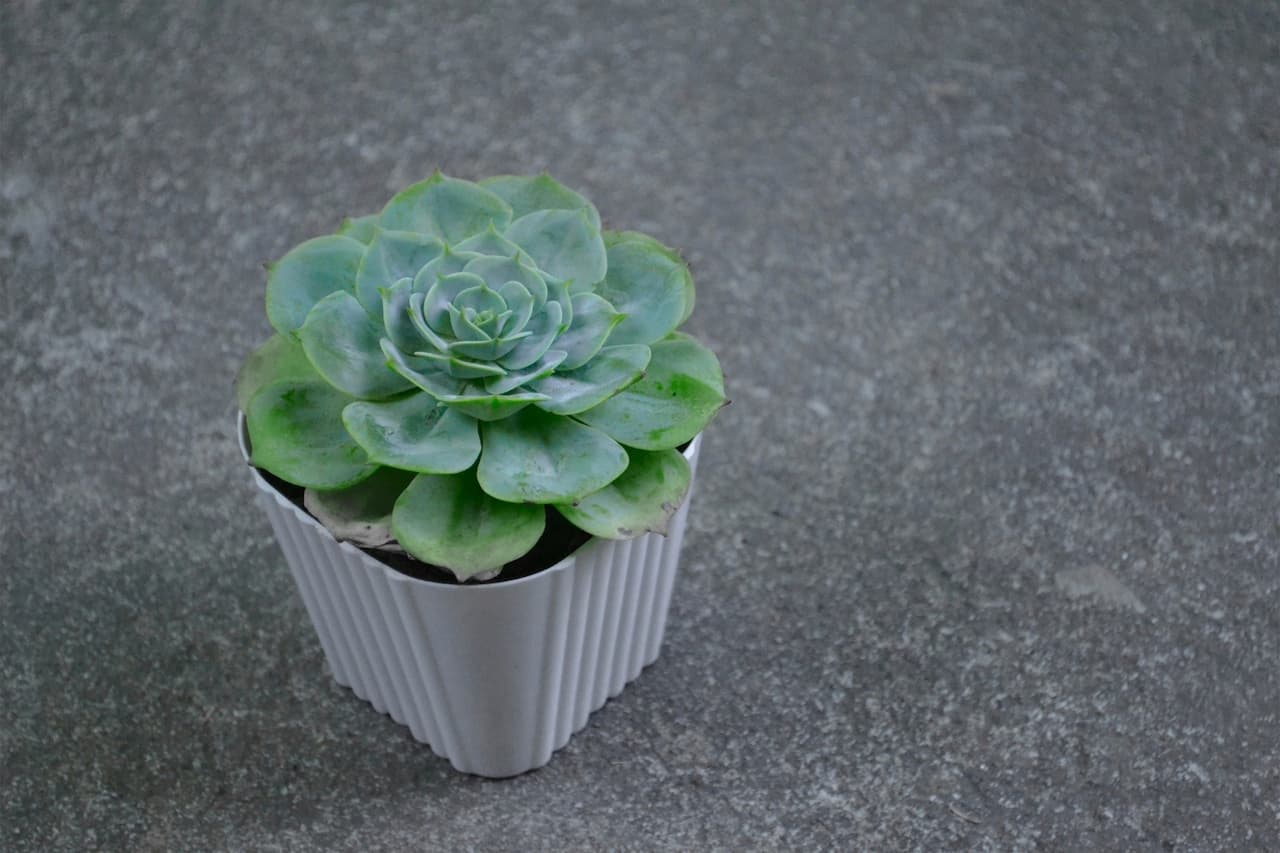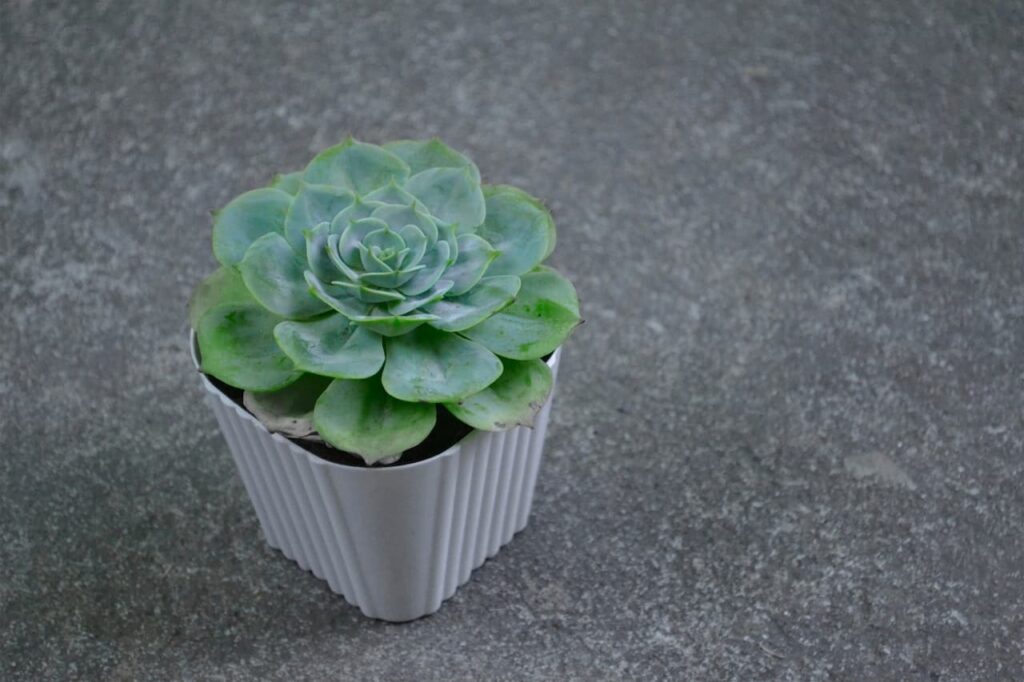 Snuggled into the border things looked better already, but what to plant? The foliage of course and a medley of succulents was a perfect choice. Just as we combine 'regular' garden foliage by echoing a color from one leaf with a neighboring one, and varying the leaf shape and texture, so I chose big bold rosettes of Echeveria, plump balloon-type pads, and a few finely textured groundcover succulents to fill in the gaps.

Sedum nussbaumerianum 'Coppertone' has fragrant blooms in early spring but of course, I chose it for the foliage!
The color scheme for the wedding is 'sunset shades' with soft green and grey-blue accents so I looked for succulents that repeated those tones.

This tough, hardy groundcover has wonderful glossy foliage year round
In just three weeks the plants have started to fill in nicely and by August should have formed a tightly knit foliage tapestry.
Bare soil hidden, foliage focal point created, planting emergency over!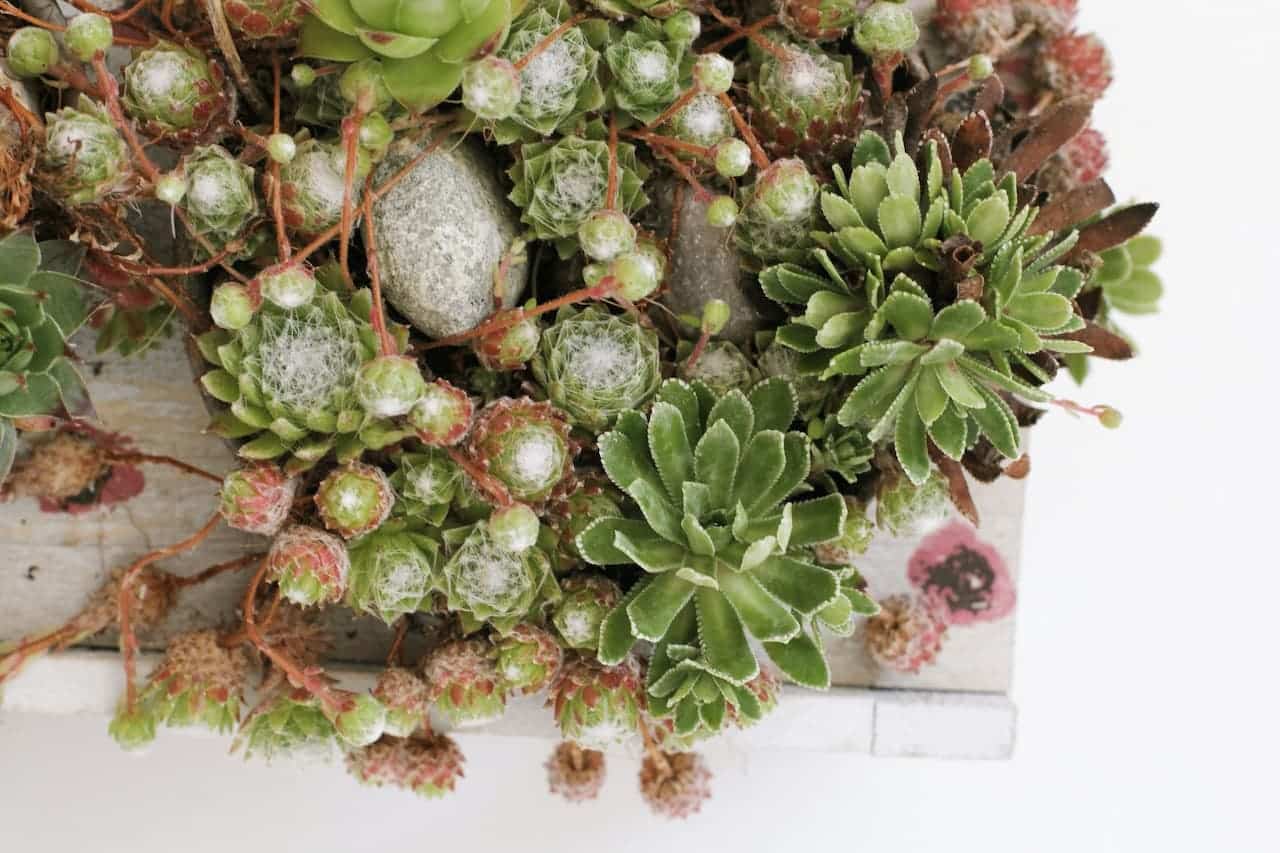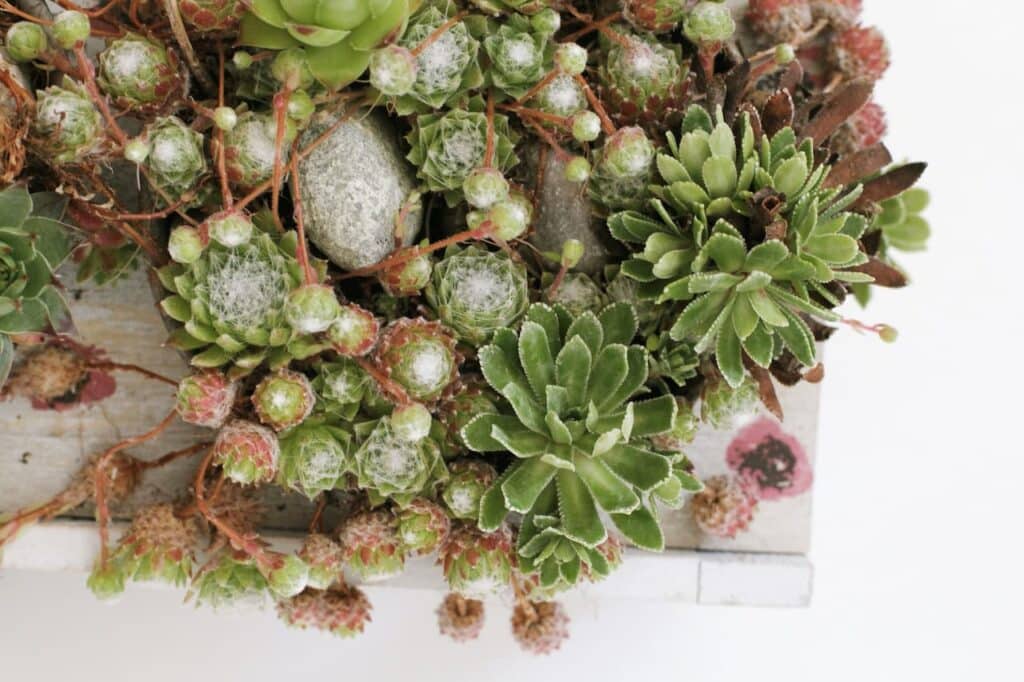 Sedum clavatum has fat rosettes of frosted mint green leaves
Practical pointers
The potting soil I used was Sunshine#1, a free-draining mix with no water-retention polymers or moisture-retentive, organic material. I added just 10% compost and some slow-release general-purpose fertilizer. The bowl has several 5/8″ holes drilled in it and the soil was mounded up in the middle like a berm.