Plants
Winter Roses? It's ALL About the LEAVES
No matter whether you call them Winter Rose, Lenten Rose, or Christmas Rose, the elegant winter blooming perennial formally called Helleborus or hellebore is no slouch performer in the winter garden. Prized for the stunning blooms they provide, some early cultivars begin blooming at the holidays and then later blooming options that can power on for months into early spring. Many have blooms that evolve and change color, lasting as late as May before needing to be tidied up so that other superstar plants can take the stage.
However, Team Fine Foliage dares to show you the OTHER facet of the gorgeous hellebore, the FOLIAGE! The options are amazing for foliage that is mostly evergreen, tough as nails and so showy. So, grab a cup of your favorite warm winter beverage, snuggle up if you are stuck in the snow, and have a long look at what unique and stunning options you have for splashy cold season leaves.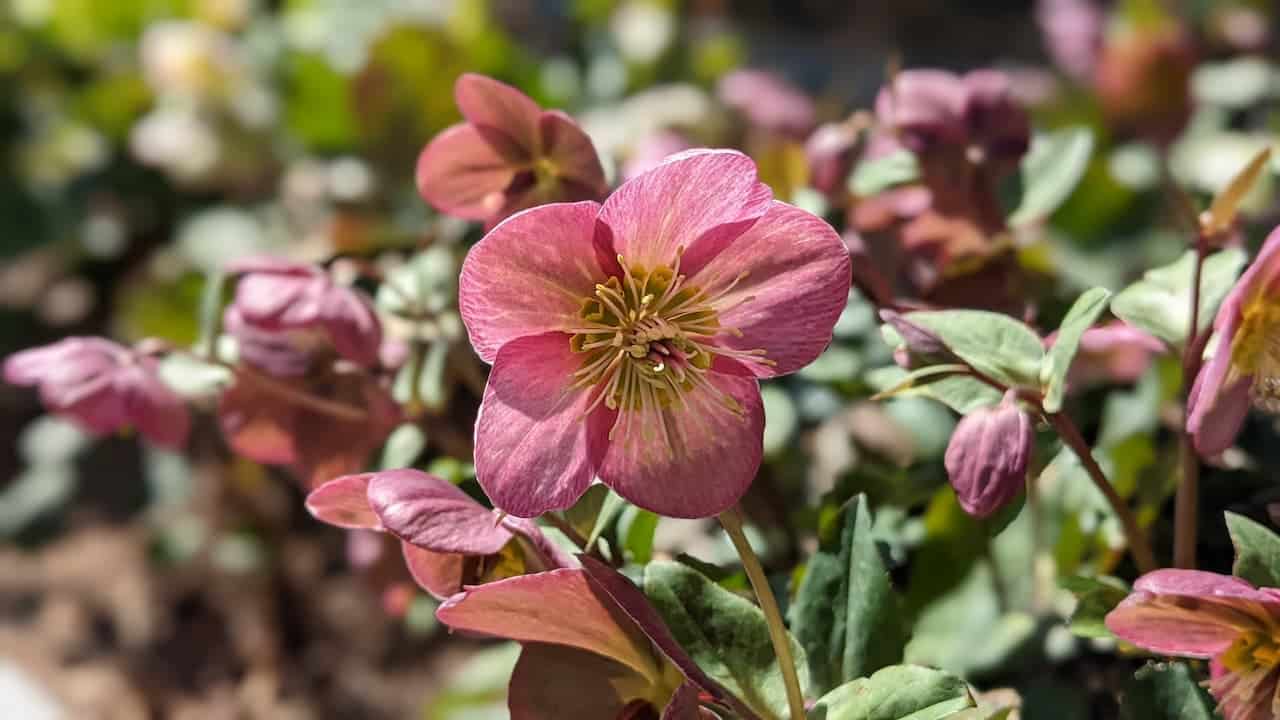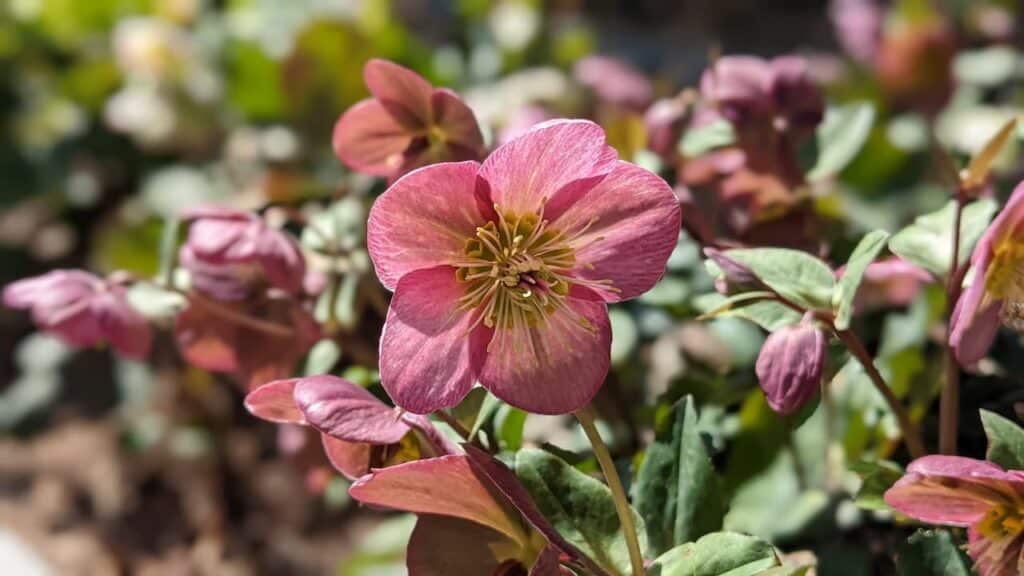 Hellebore 'Winter Moonbeam' has a fun speckled pattern that is fabulous when mixed with other patterned foliage. Heucherella 'Stoplight' shows beautiful winter colors too. Note the subtle burgundy centers on this hellebore and how the two plants complement each other with "color echoes".
This exciting new hybrid 'Winter Moonbeam' has many foliage facets depending on the particular plant and exposure. You could have some luscious variations of the creamy moonbeam white color. Be sure to follow the link to see the variations!
The heavily toothed 'Silver Dollar' hellebore is small but mighty. Can you see the "color echo" here? This is one of the design tools that Team Fine Foliage likes to illustrate in our many talks. Those subtle cues that link plants together by color, we call them a "color echo". In winter when you don't necessarily have the bold, brash, and bawdy combinations that you can take in at a glance. You have to look closely and appreciate the small details.
This 'Silver Dollar' hellebore is showing more of a red center than the one above and the green veining on the particular plant's foliage is highly contrasted with the super silvery foliage. But, when you layer this one next to the bright green Rockfoil (Saxifrage arenas) foliage, WOW, that green pops!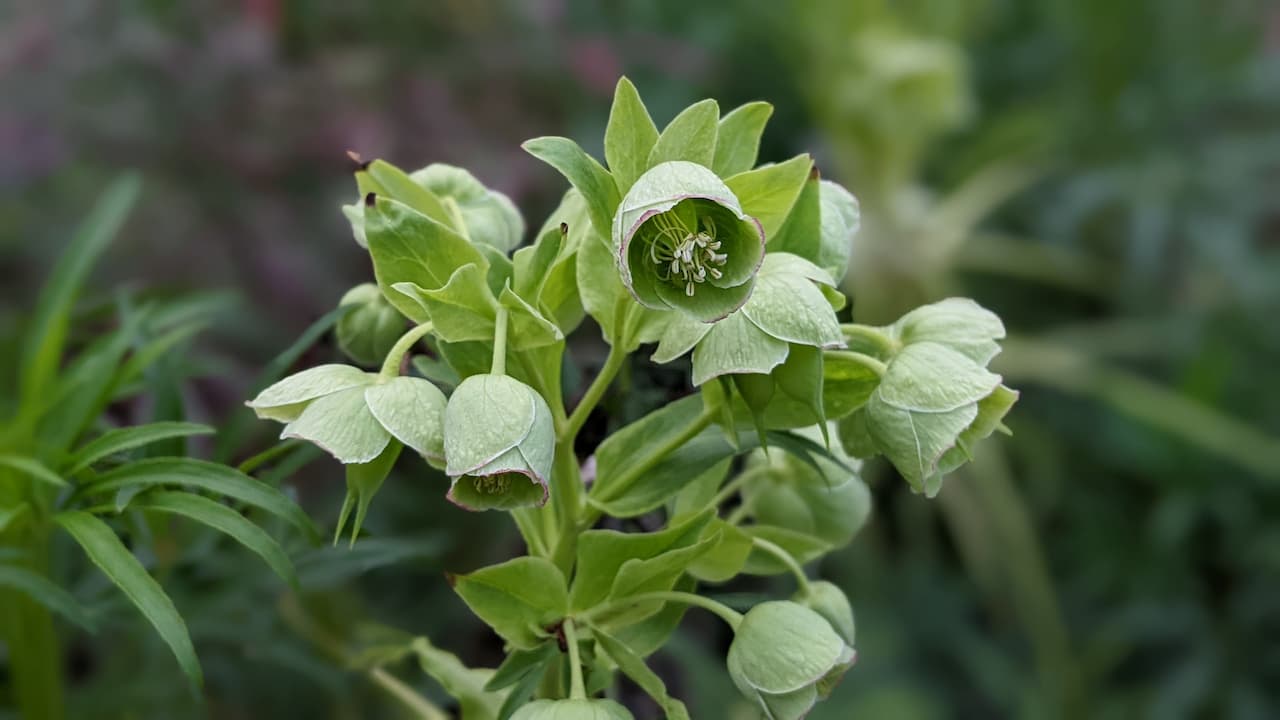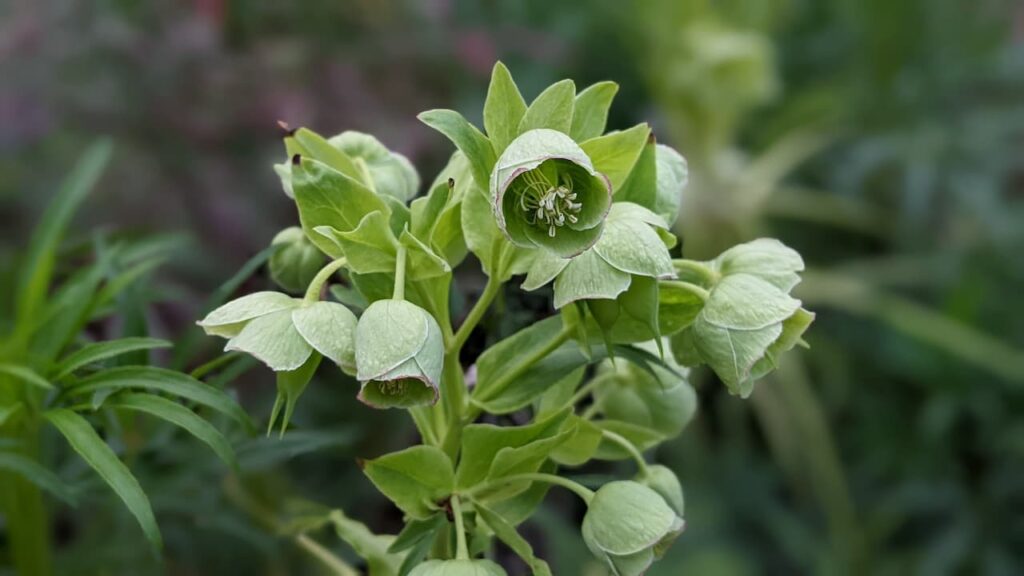 Don't let the name of THIS gorgeous hellebore keep you away from these leaves in your garden! The Bearsfoot or Stinking hellebore has long, narrow leaves with a toothed edge that lends great textural interest to so many wonderful garden combinations. Formally called Helleborus foetidus or Fetid Hellebore, this lovely hybrid called 'Wester Flisk' brings a warm red-toned detail into the garden. This particular hybrid may not be fully evergreen in some colder climates, but it will emerge and leaf out early. Check here for more details on this fabulous plant.
The sensational Bearsfoot hellebore is a flexible option for foliage combinations throughout the year. But, in late winter and early spring, the bolder 'Gold Bullion' gives a bit of the sunny warmth of golden tones that we crave this time of the year, particularly in low-light locations.
This container shines in a shady forest located between the 'gold Bullion' hellebore and the red pot, it brings sunny warmth to the shade!
This container shines in a forested setting, between the 'Gold Bullion' hellebore and the red pot, it brings sunny warmth to the shade!
'Silver Lace' hellebore shines against a gray-green spruce shrub.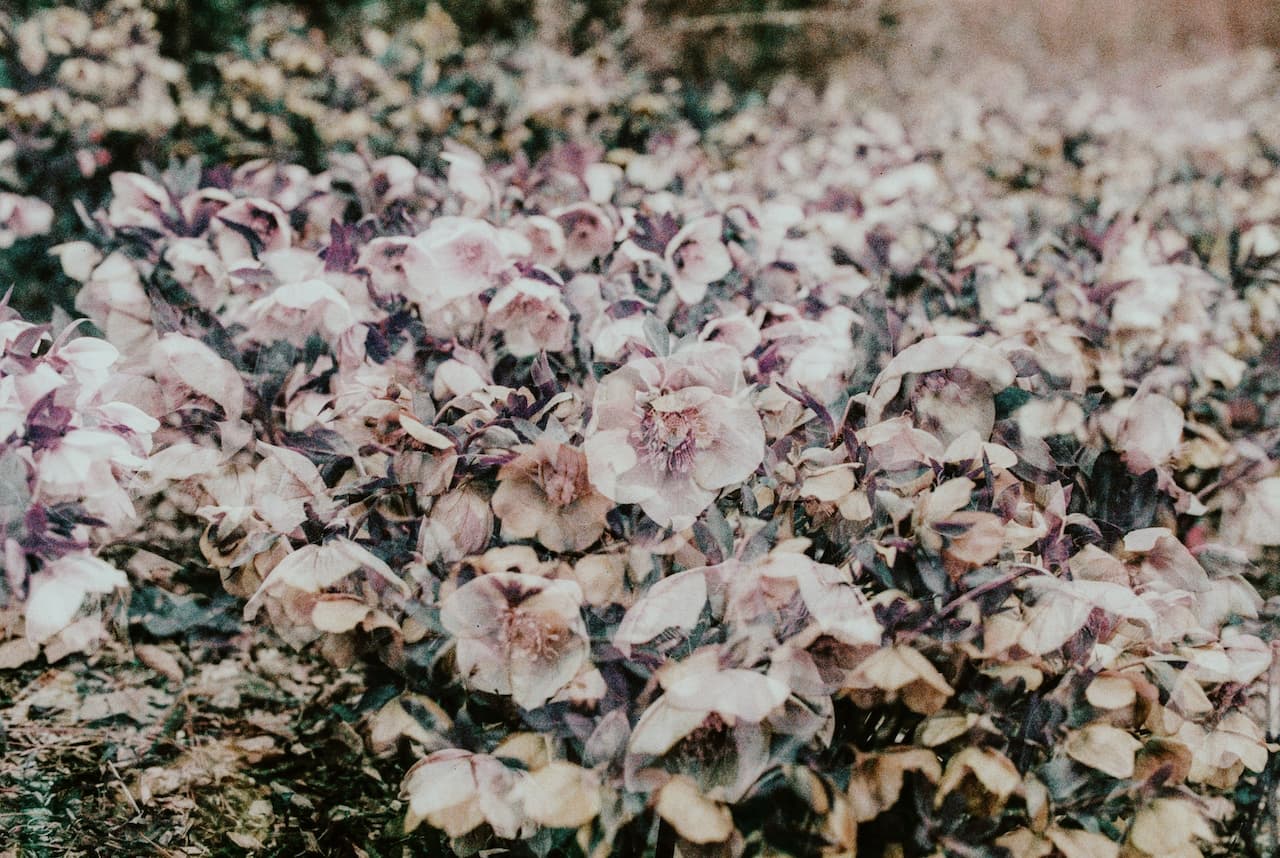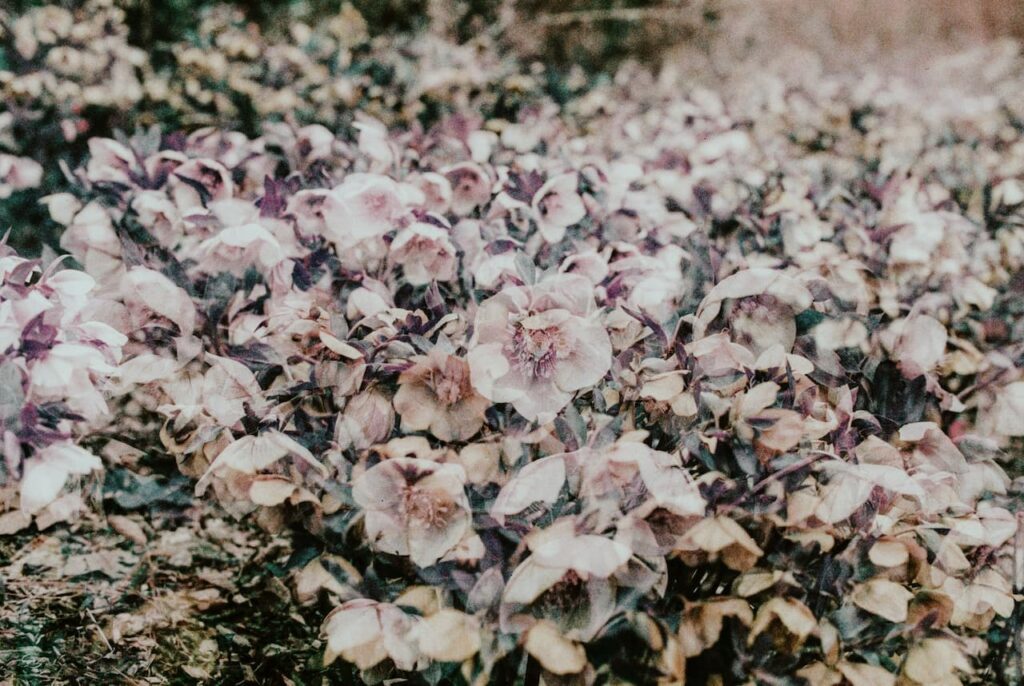 Also known as the 'Corsican' hellebore, this particular plant named Hellebores argutifolius 'Silver Lace' is one tough plant! The leathery leaves in glowing silver will reward you in late winter, and early spring voluminous apple-green blooms on a plant that can grow 3ft. tall and wide. As if that weren't enough, this one, in particular, is VERY deer resistant. It's not tender and tasty enough!
The plants we've shown off for you this week are all listed as being shade tolerant, and mostly indestructible. But, be sure to ask a horticulturist at your local independent garden center for hellebores with sassy and splashy foliage that will be happy in your zone.
If you think you NEED flowers to be satisfied in the winter garden, think again!
And now for something WE think you'll really LOVE! One half of Team Fine Foliage, Karen Chapman has created a fantastic video gardening series with Craftsy.com and now she is a FINALIST in the Craftsy Blogger Awards contest for the BEST INSTRUCTORS BLOG -FINE FOLIAGE!!!!