Plants
Evergreens that aren't Ever Green
We all know that most deciduous trees change color in fall but did you know that certain evergreens do too? When we notice these seasonal details we have the opportunity to create new combinations that highlight them – and that's what Fine Foliage is all about!
Here are a few of my favorites;
Little Heath andromeda (Pieris japonica 'Little Heath')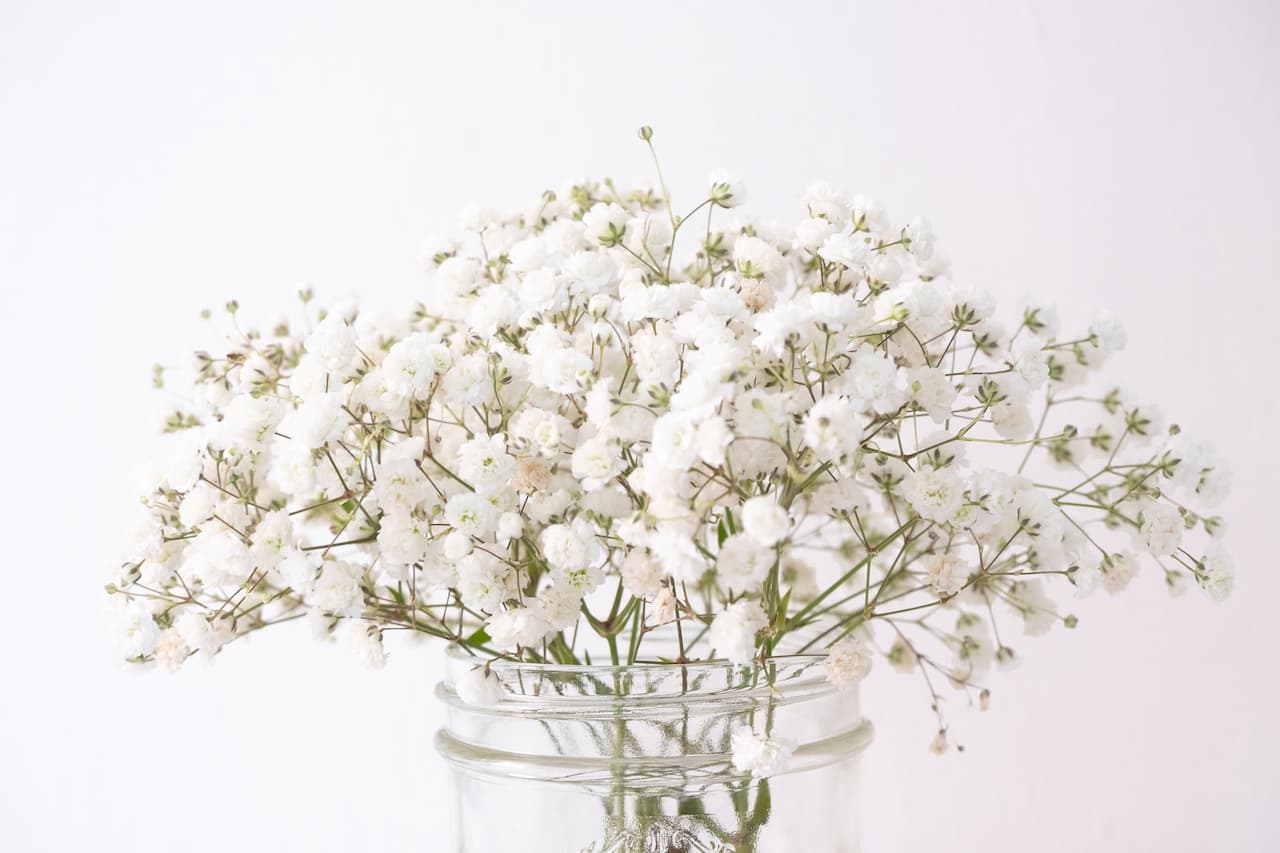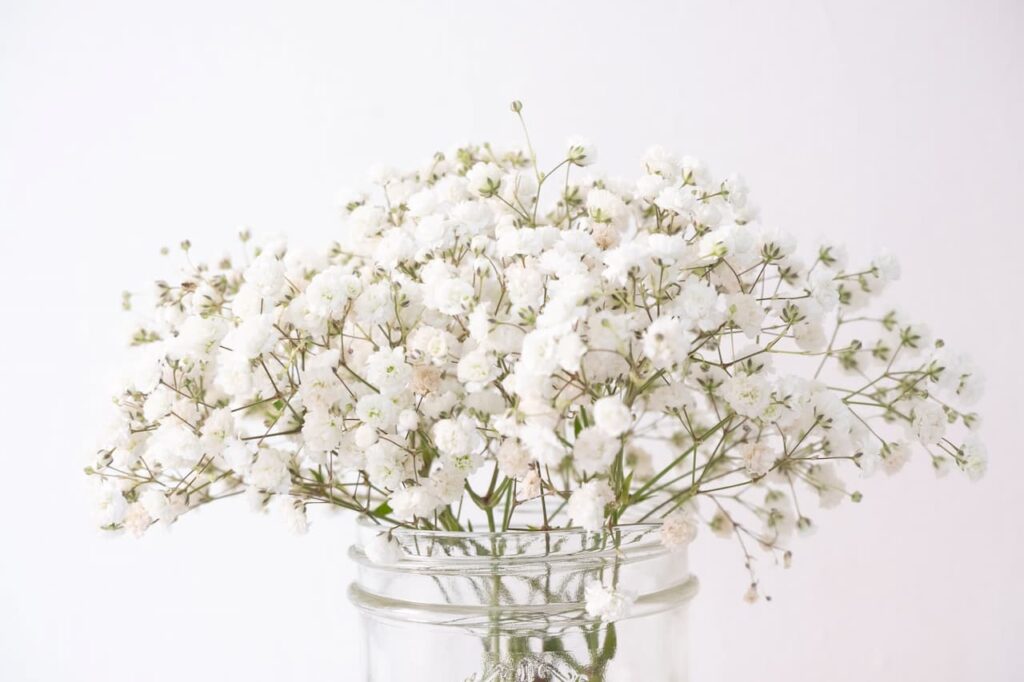 This is a true four-season shrub. Its pretty green and white variegated leaves have pink new growth in spring, and white flowers which often persist into summer, and then the foliage takes on a wintry blush as temperatures drop. I use them in containers and landscape design – I'm sure you have room for at least one.
To see this in a great spring combination enjoy Damp and Dramatic on pages 84-85 in Fine Foliage.
Plant details
Size; 3′ x 3′
Light; part shade, part sun
Soil; moisture retentive
Zones; 5-9
Blue Surprise Port Orchard cedar (Chamaecyparis lawsoniana 'Blue Surprise')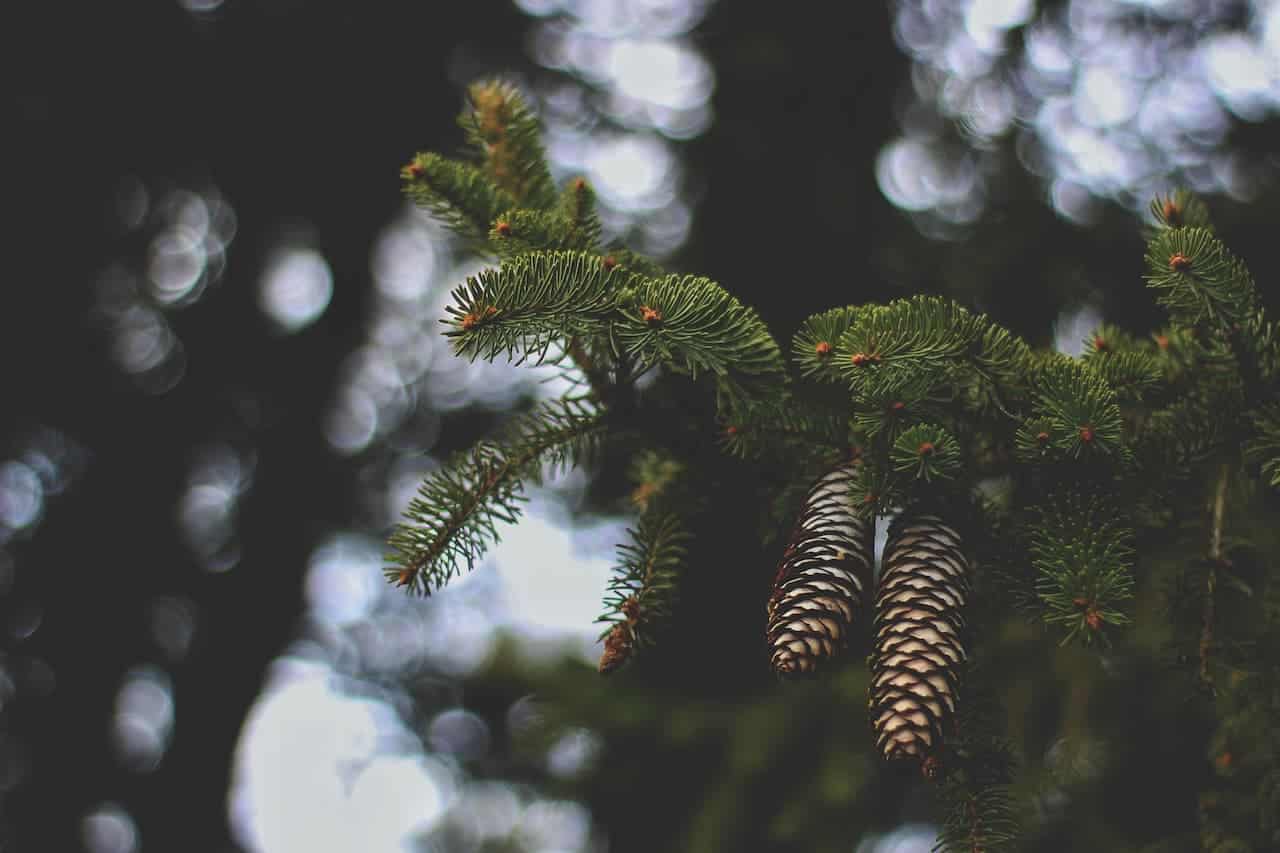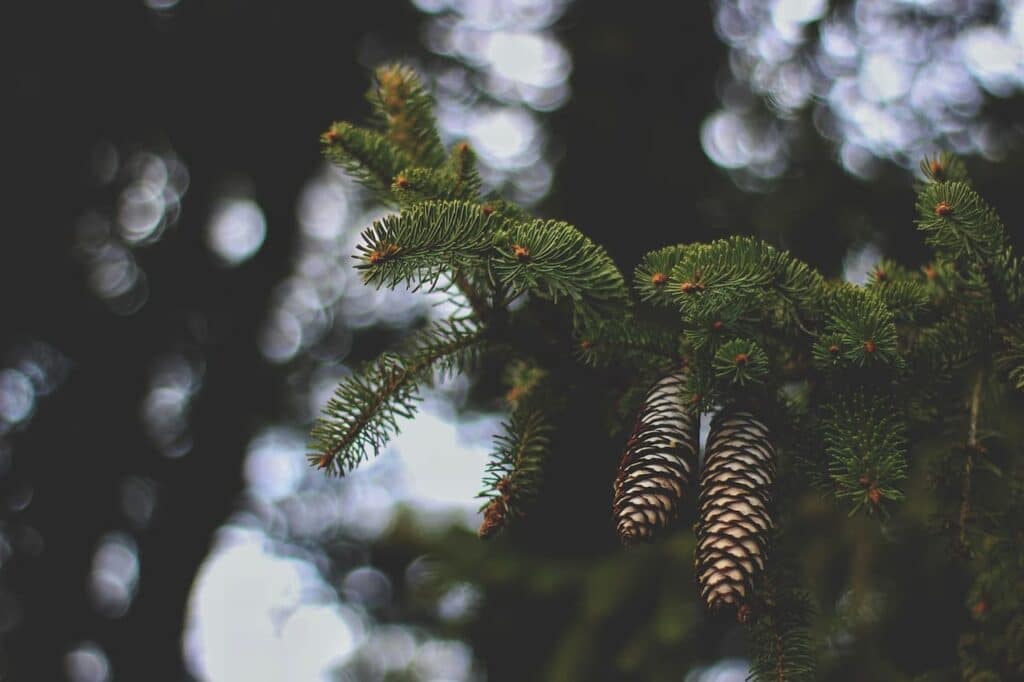 The surprise here is that the steel blue foliage takes on a purple cast in fall and winter! This Port Orchard cedar needs good drainage to avoid fungal disease and rot but Monrovia has now grafted this onto disease-resistant rootstock as part of their Guardian series so they are far less temperamental. I love this columnar conifer in containers when young before transplanting it to the landscape as a stunning exclamation point.
Plant details
Size; 8′ x 3′, possibly taller
Light; Full sun
Soil; well-drained but moisture retentive
Zones; 6-9
Rainbow drooping fetterbush (Leucothoe fontanesiana 'Rainbow')
Deer resistant, drought tolerant, and as tough as old boots – three reasons why I include it in shady containers and gardens but that's not all. White spring flowers and striking multicolored leaves which turn scarlet in fall and winter turn this into a real garden workhorse. In some years I have found it prone to fungal spots (seen as purple spots on the leaves) but I give it a good haircut in spring and it bounces back just fine.
Plant details
Size; To 5′ tall and wide but can be pruned easily
Light; part shade, shade
Soil; drought tolerant once established
Zones; 5-9
Forever Goldie golden arborvitae (Thuja plicata 'Forever Goldie')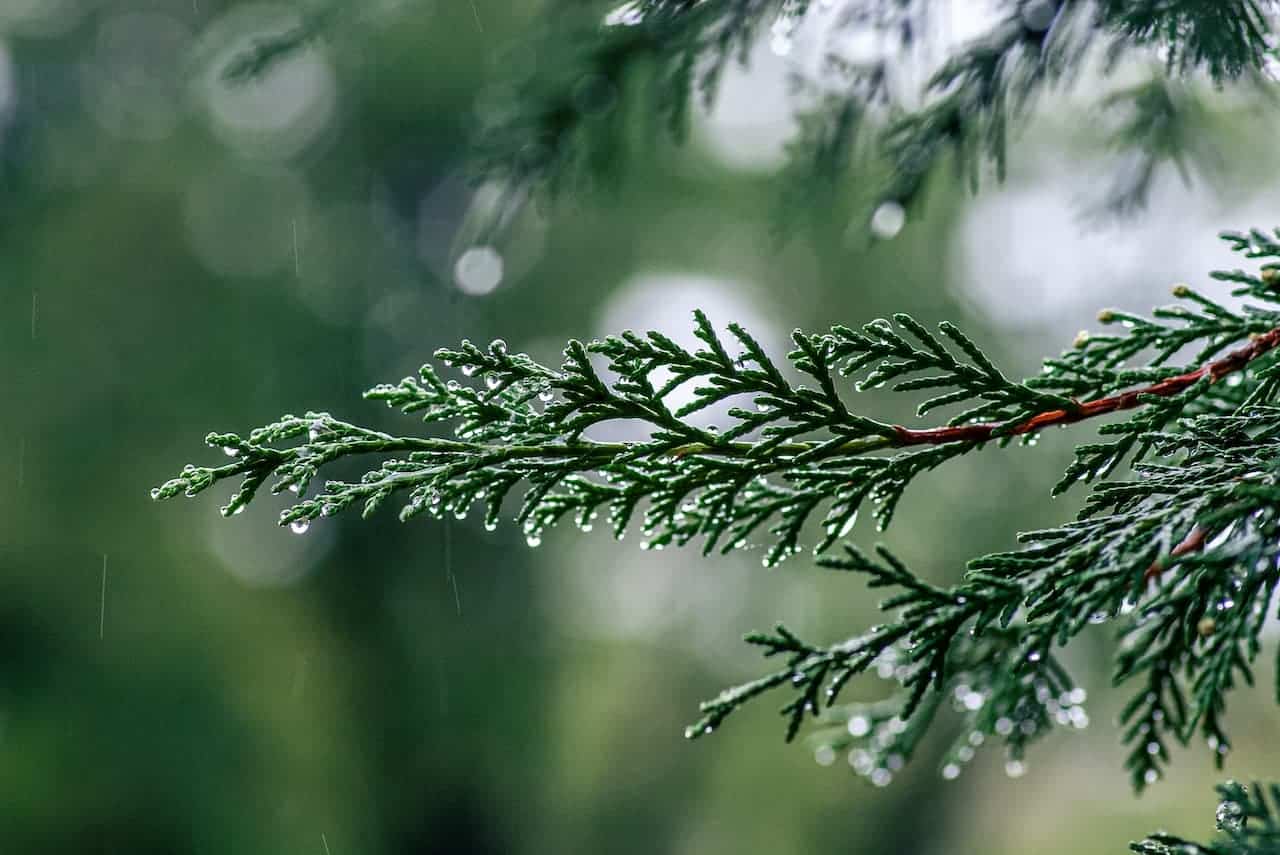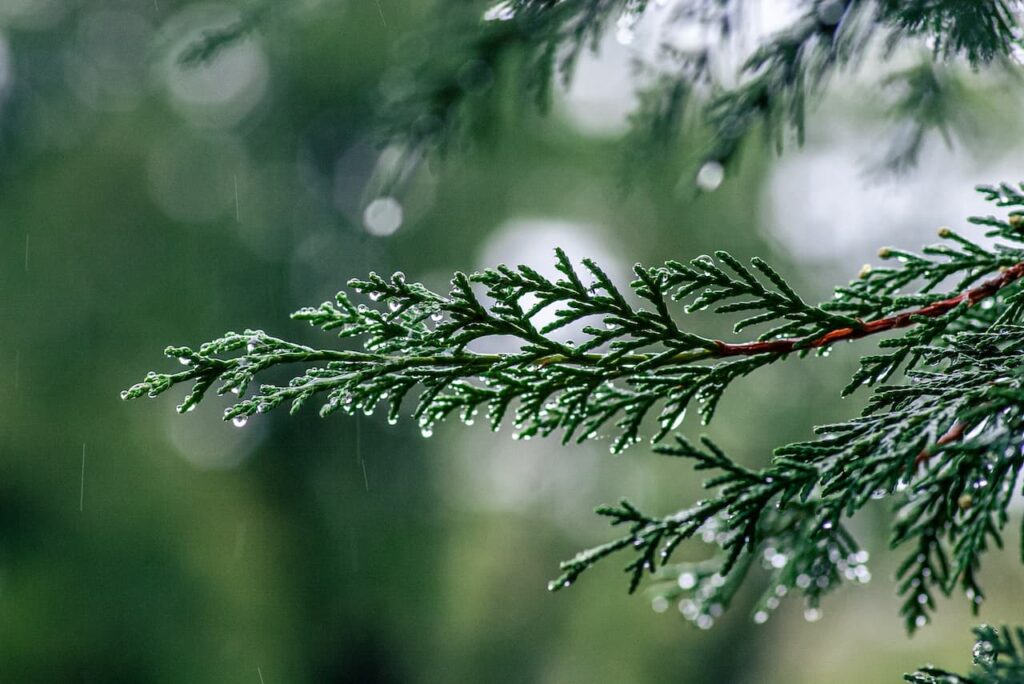 Probably my favorite golden conifer, this is a beacon in my garden throughout the year combining with the blue-purple leaves of Grace's smoke bush during spring, summer, and fall before becoming a solo artist in winter. To add to its cold season glory the golden foliage takes on coppery-orange tints – stunning. This is usually available as a 1g or 2g plant so once again is a perfect container candidate until it needs a bit more root room. See the leading photograph for its fall/winter color.
Plant details
Size; 15-20′ x 3′
Light; full sun
Soil; average
Zones; 3-7