We all want instant gratification in our gardens; plant today – lush tomorrow. At some point, most of us have learned the hard way that plants just don't work to our schedule and we have to wait for the plants to fill in and mature before they really fulfill our vision.
Occasionally I come across something that exceeds my expectations and such is the case with the deciduous tree Ruby Vase Persian ironwood (Parrotia persica 'Ruby Vase').
Purchased and planted in 2012, I was attracted by the slender silhouette (as compared to the typical Persian Ironwood (Parrotia persica), which spreads up to 30′ wide) as well as the promise of fall color and winter flowers. I did not expect to be grabbing my camera every few weeks during spring and summer to capture the remarkable kaleidoscopic display of foliage colors, however.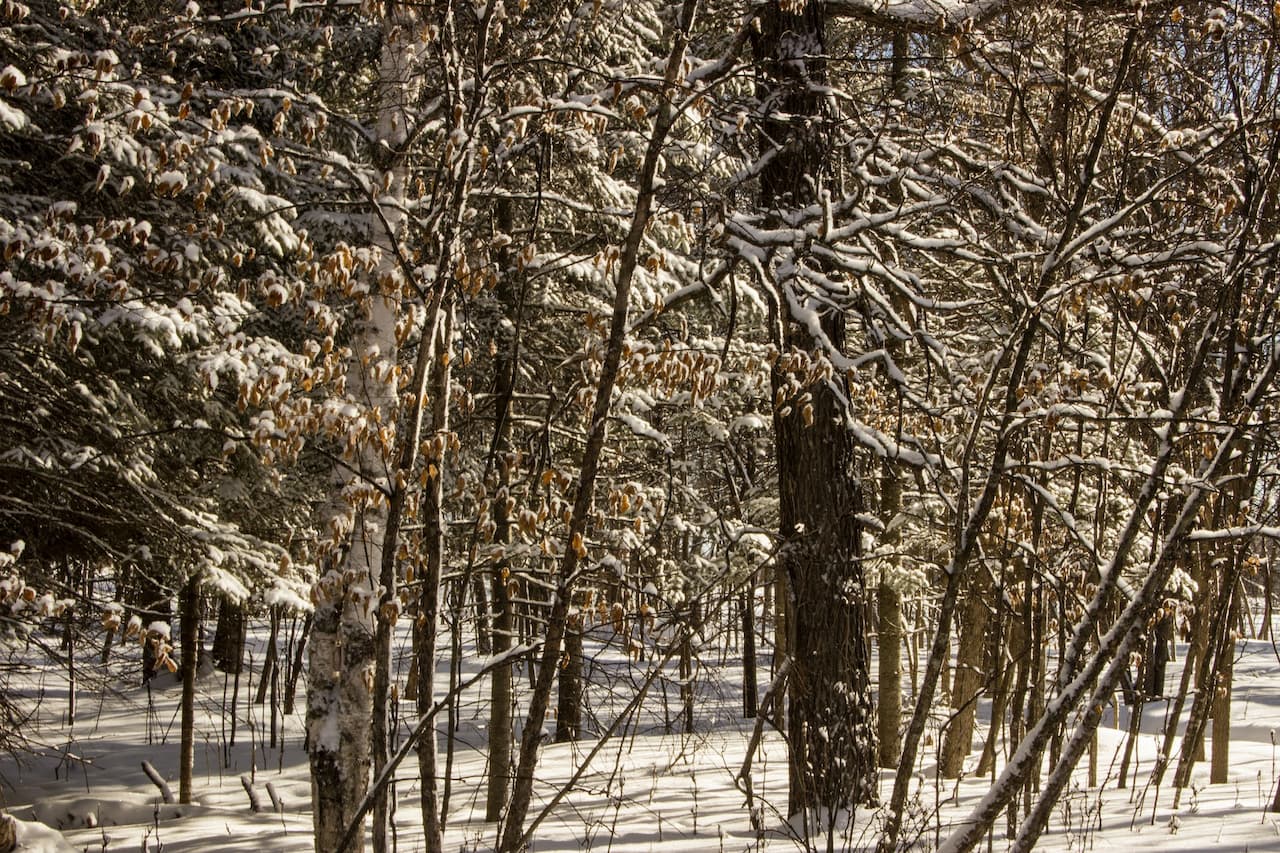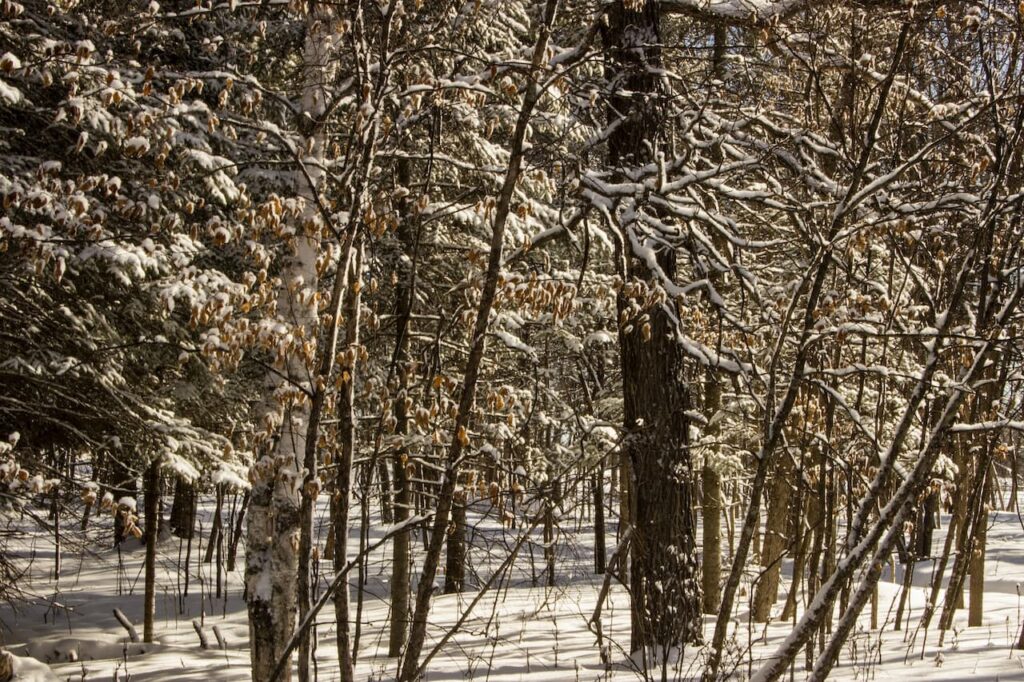 Through the Seasons

Early Spring
Opening a bright, fresh green the leaves are often edged with purple or burgundy

Summer
Incredible variation with each passing week and seemingly from one year to the next! Click on the images, or hover over them, to see the month/year each one was taken

Fall
All I can say is thank goodness for digital photography or this tree would cost me a fortune in the film! Again different weather patterns from one year to the next seem to affect the coloration. Since today's (August 15th, 2016) foliage is already rich purple I wonder if it will turn orange at all.

Winter
I may have purchased this tree for the foliage but the silhouette, bark, and winter flowers add to its ornamental value. I believe that as Seasons the tree gets older the bark will start to peel and reveal interesting colors.
Design ideas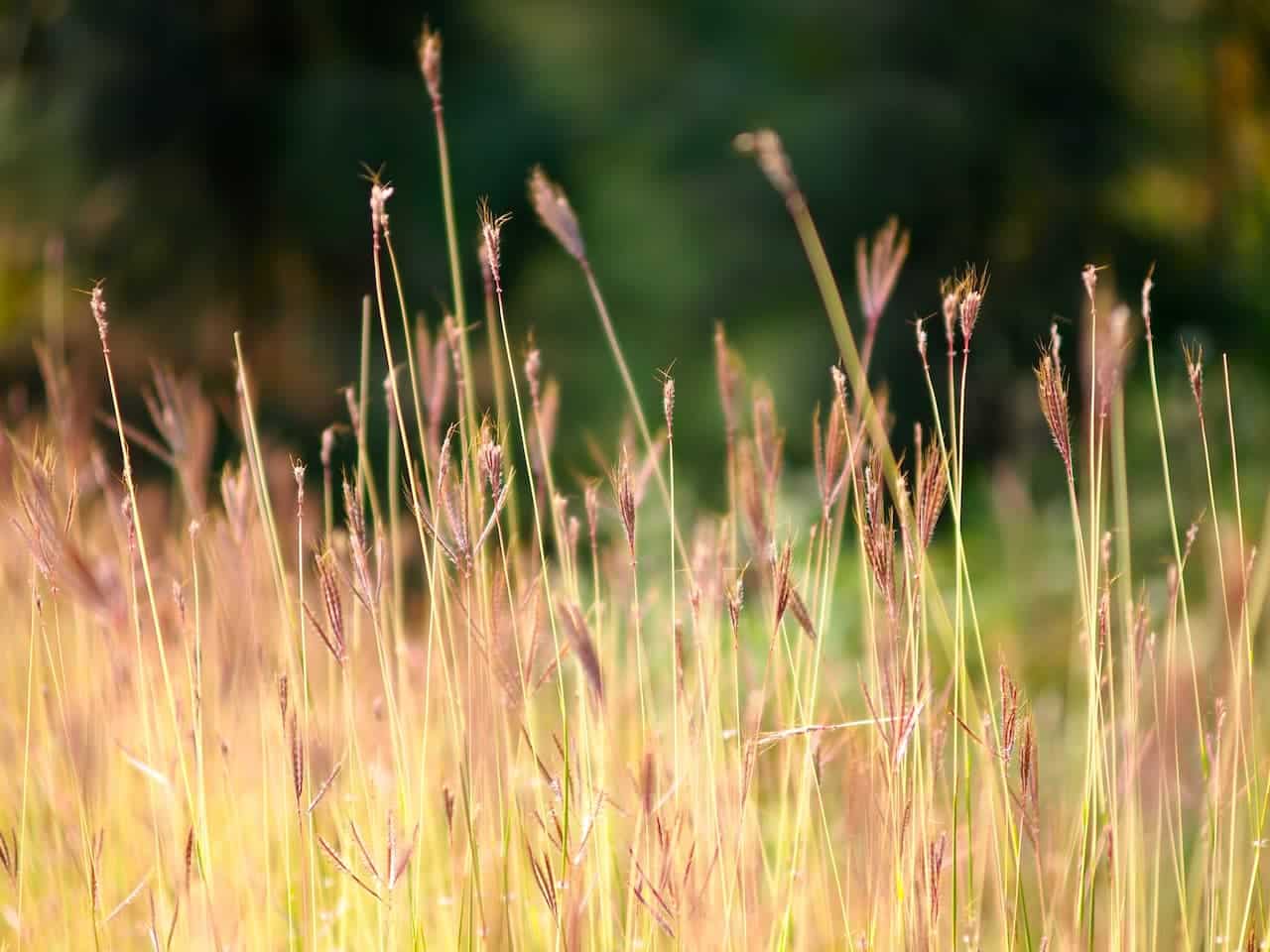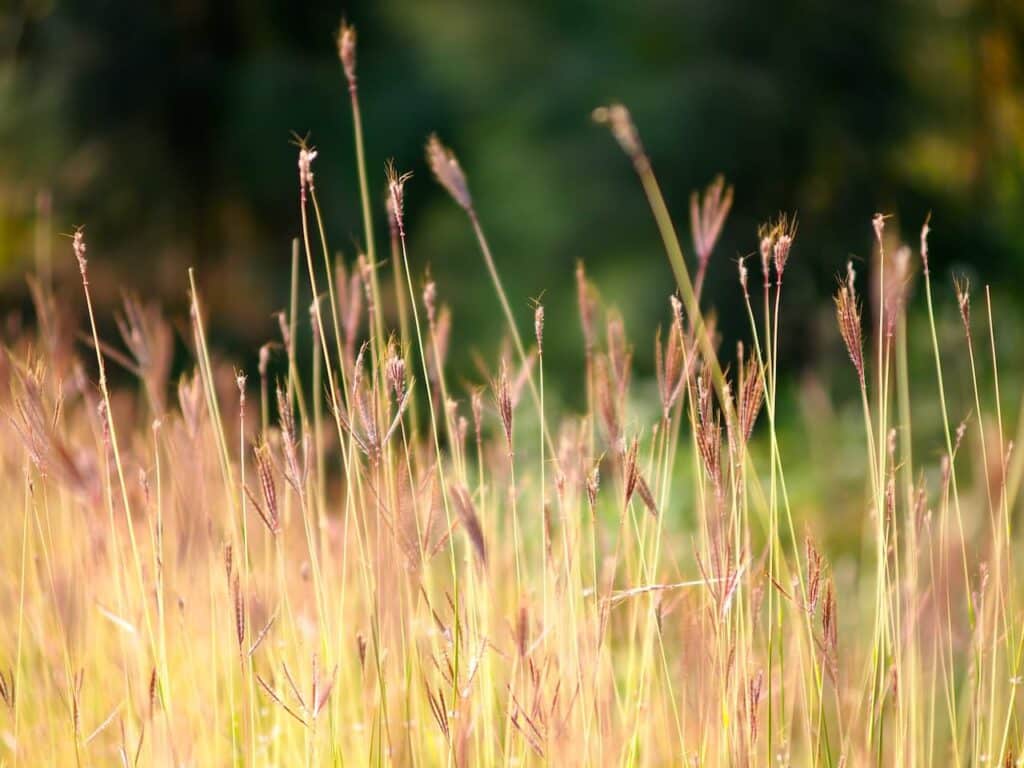 In my own garden, I have it combined with tall burgundy-tipped grasses and black-eyed Susan for a meadow-inspired look. Large mossy boulders and a rusted arbor complete the scene that overlooks an open grassy area and rough meadow beyond.
Seen from the front the framing is slightly different with a snag playing into the vignette together with golden spirea and many other foliage colors and textures.