Most of us love privacy. We value privacy, from our relationships to our careers and homes. We would love this privacy, even in our gardens or yards. We would love to snuggle around in our gardens and engage in private activities. Now, unless we live in an acreage or fenced community, chances are that we are living a little bit too close to neighbors. No matter how close to our neighbors, you might want to feel a bit of closure while enjoying your outdoor space. You don't have to worry. We have the best DIY backyard privacy ideas. You're in the right place.
1. Cedar privacy screen
Make a more permanent and strong screen to protect your backyard or patio from the prying eyes of your neighbors and onlookers. Get three 6″ cedar planks. Start with one of the 6″ planks to be firmly fixed on the wall. Work your way up with a smaller 1″ by 10 to the last 6″ cedar plank. Add the third 6″ cedar plank vertically at the middle of the structure for more stability and strength.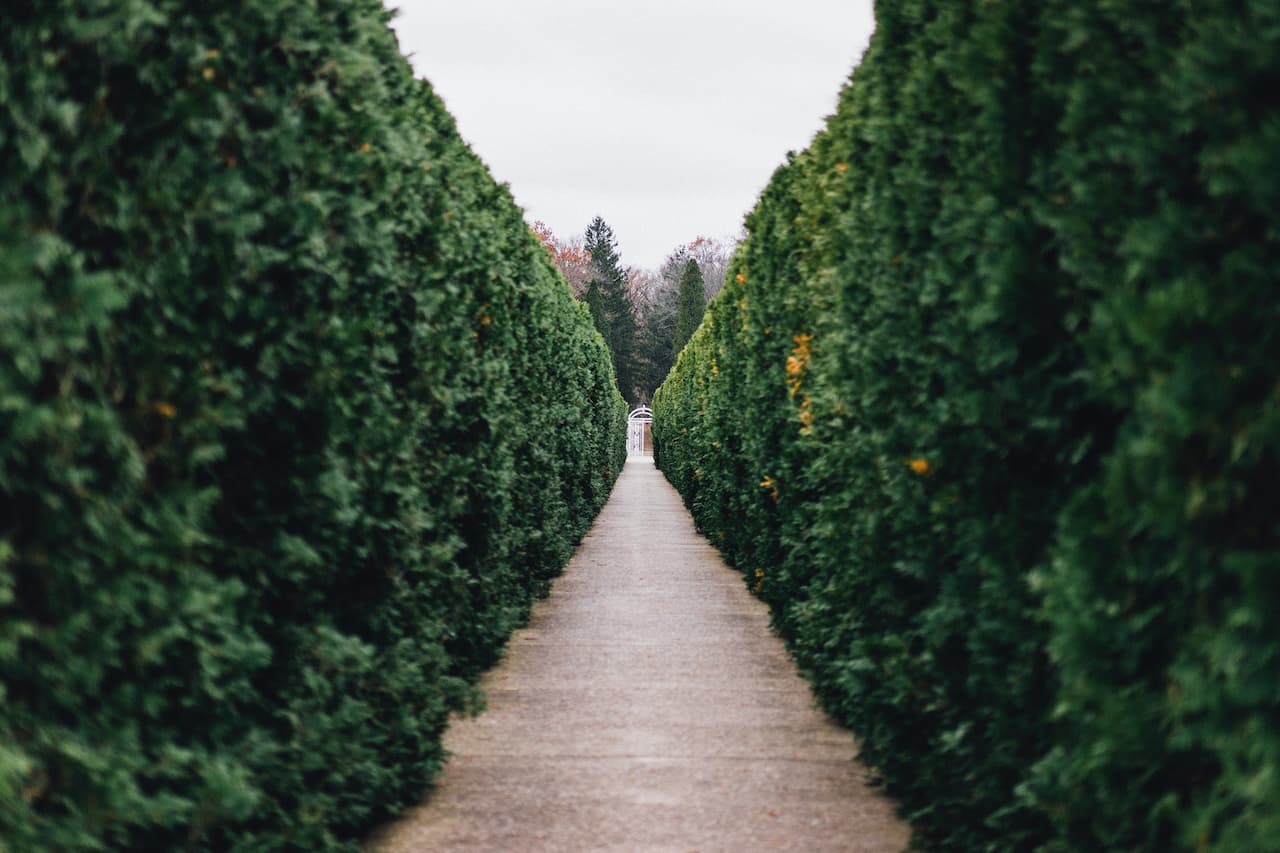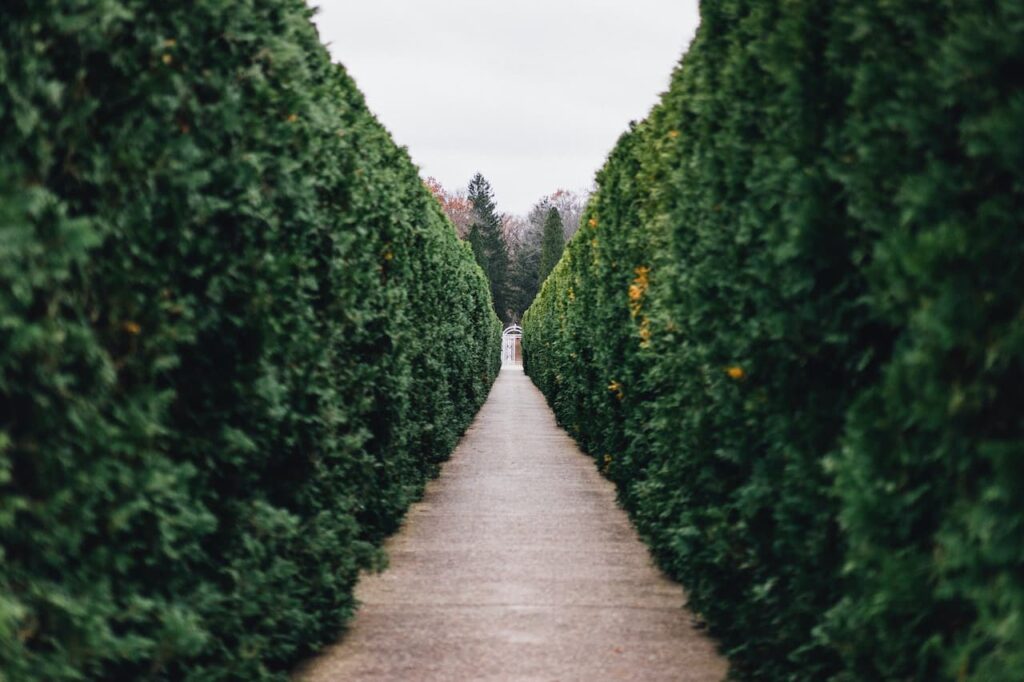 2. Hedge panels
Cover up fences with openings or walls that you feel are ugly with artificial hedge panels interlock. Buy as many panels as you need to cover your size fence. If you live in a house with no wall and still want to use artificial grass hedge panels, you could simply get a board and attach your hedge panels to it. For privacy and looks!
3. The container garden
Use rain gutters or PVC to create a container garden that can double as a privacy screen for your other garden. Green cuttings, planted shrubs, artificial grasses, and leaves can be placed or grown on the containers.
4. Polycarbonate wood panels
Use panels from wood frames filled with wire mesh and a sheet of polycarbonate material. Align two to three panels artistically made from preferable hardwood, such as decreasing height, increasing height, making the middle frame higher than all other frames, etc.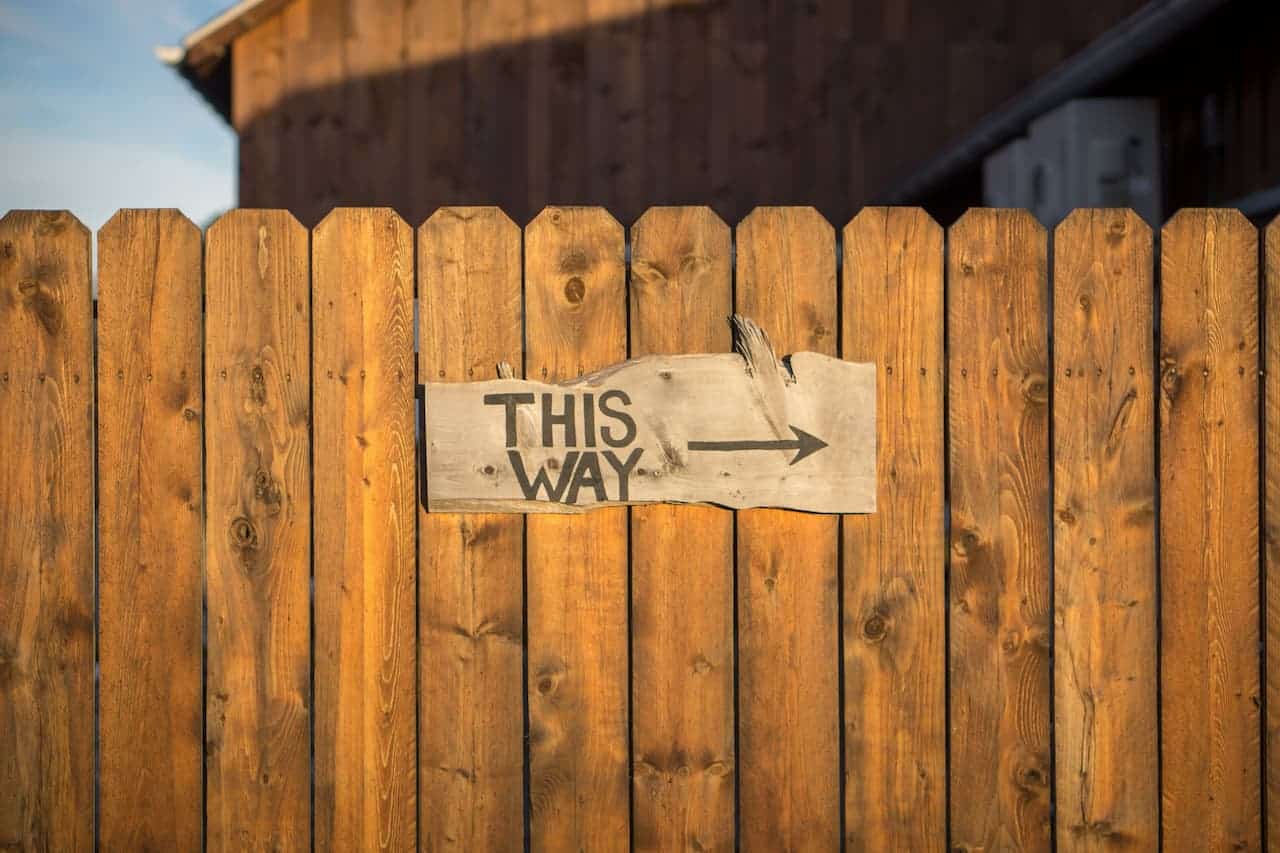 5. Hanging gardens
Having creeping and climbing twigs and plants haven't been this needed and pleasant. We call these the hanging gardens. Plant climbing and creeping twigs and shrubs and hang them on poles or ropes.
6. Planters
The next screen consists of planters with herbs or succulents hung on a post. Make a hanging post consisting of two huge frames and interconnecting wood or iron rods from end to end. Fill your hung planters with herbs or shrubs. If you prefer flowers, we advise you to get flowers of the same color theme. Make sure your privacy fence is in the shade if you'll be using flowers. If not, plant shade plants that would add more to your privacy in your garden.
7. Bamboo groove
Now, this privacy screen can come in different shades. First, you could create a fence from any preferred length of dried bamboo. Easily dig bamboo sticks closely together into the ground. You could tie them up together. You could plant fresh bamboo grasses around your garden. The bamboo grove is lovely as it serves as a privacy screen and an opportunity to grow something else and a source of income.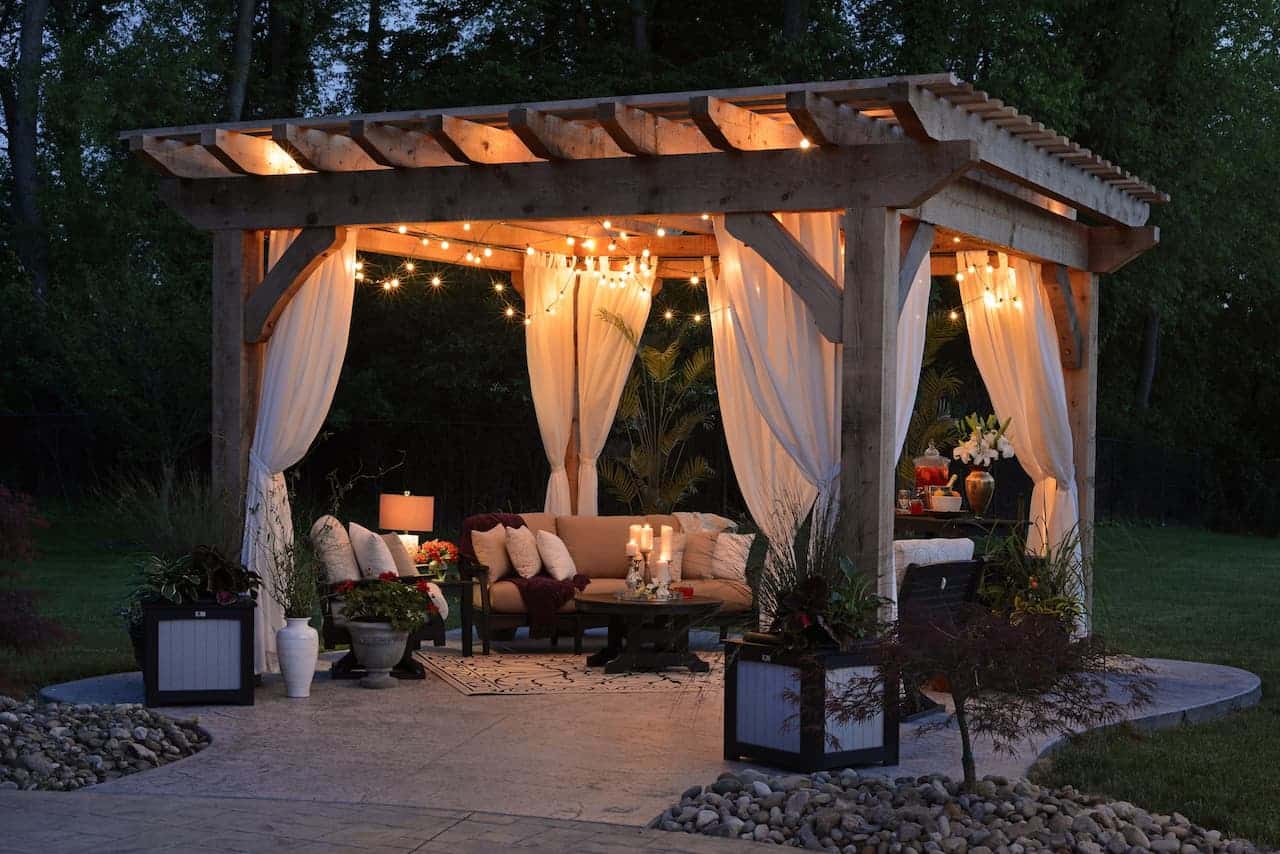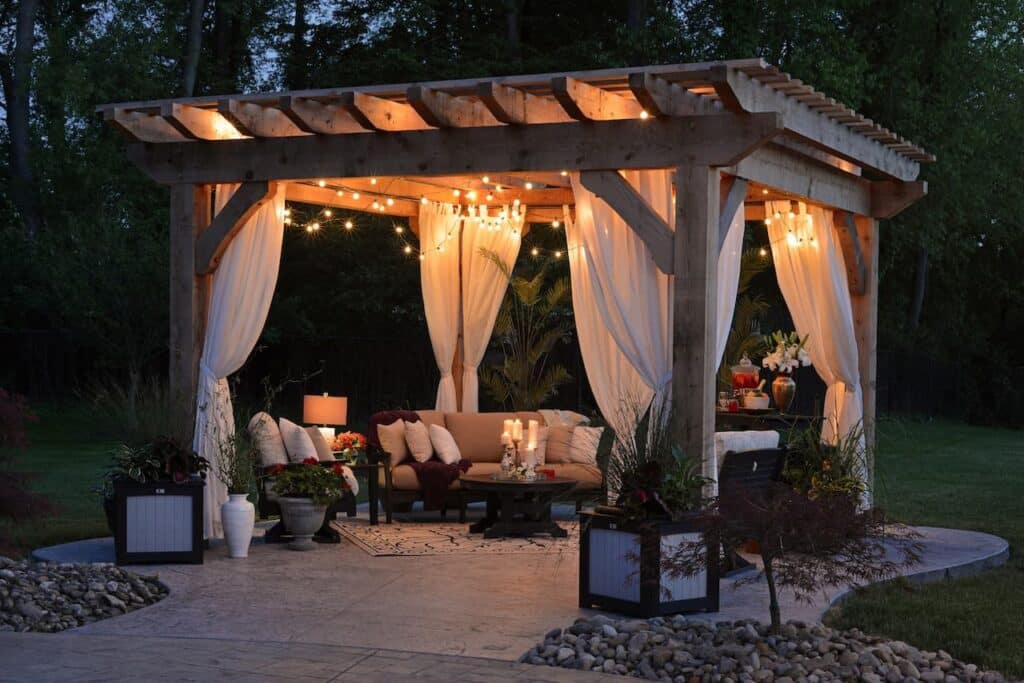 8. The pergola
Planning on going the extra mile and having a relaxation spot in your garden or backyard? This DIY pergola is the perfect solution. Because you can not get a pergola, or maybe you love doing things yourself, you could make a pergola that offers the maximum combination of seclusion and sunshine. All you need are; 3-6 4×4 8′ wood posts, curtains, curtain rods, stain, post caps, and a parasol. Dig your wood posts into the ground at an excellent depth. You could use three wood posts in a straight line if you want your pergola to be one-sided. Clamp your curtain rods on the post and fix your drop cloths on them. Set up your parasol on one side with chairs and tables. You're good to go
9. The cabana
The cabana is a more permanent structure similar to the pergola we discussed earlier. So for your DIY garden privacy cabana, you'll need; four wooden posts; your roof can be any material ranging from thatch, aluminum, trampoline, etc. Your drop clothes around about the four posts. You could plant flowers inside your cabana with some chairs for relaxation and feel in heaven.
10. Old doors
We would look at old vintage doors, tables, and chairs then have to look at our neighbors' boring backyard.
Conclusion
These lovely privacy ideas will save us from having those awkward moments of staring directly into our neighbors' eyes. We're here with solutions to lookie-loo neighbors or busy streets. We would all love some alone garden time with our partners with a bit of indulgence or love to work on a project in confidentiality. Our garden screens and plant ideas are the perfect solutions.