Plants
If you could only choose ONE Plant….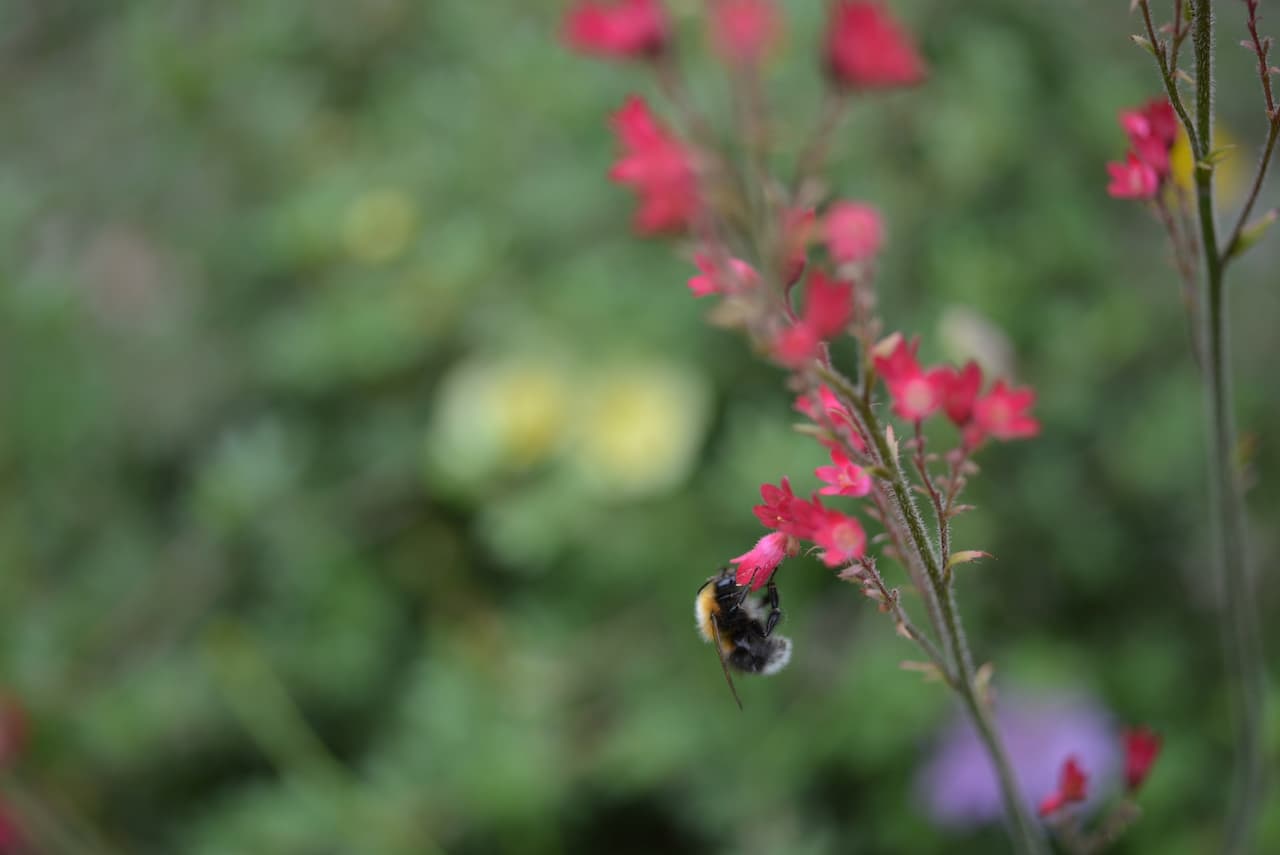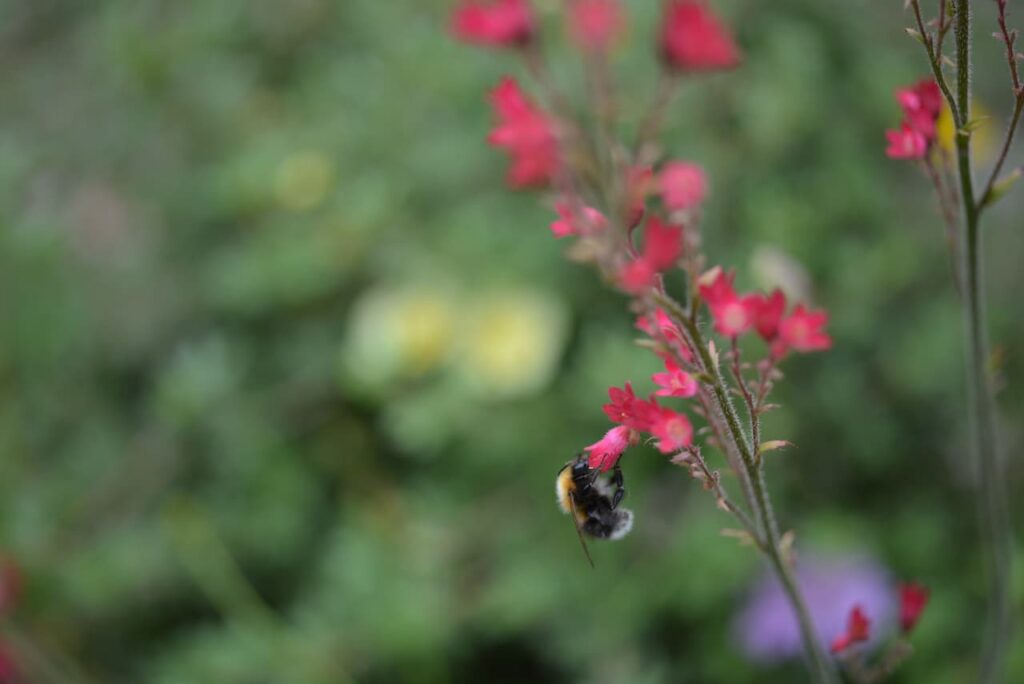 ……what would it be? Christina would stamp her feet and insist on at least two; Heuchera and Euphorbia. I'm rather more pragmatic because my choice has to survive fickle weather, burrowing rabbits, hungry deer, drought, clay soil – and be cheap. But of course, those are just the boring practicalities. I also want low maintenance, longevity, stunning foliage, and maybe some flowers as well. Yes, I am my toughest client! Here's my answer though;
Spirea.
I wrote about this amazing group of deciduous shrubs three years ago on my personal blog but my collection and appreciation have grown since then and I think it's time to share the love with my Fine Foliage friends too.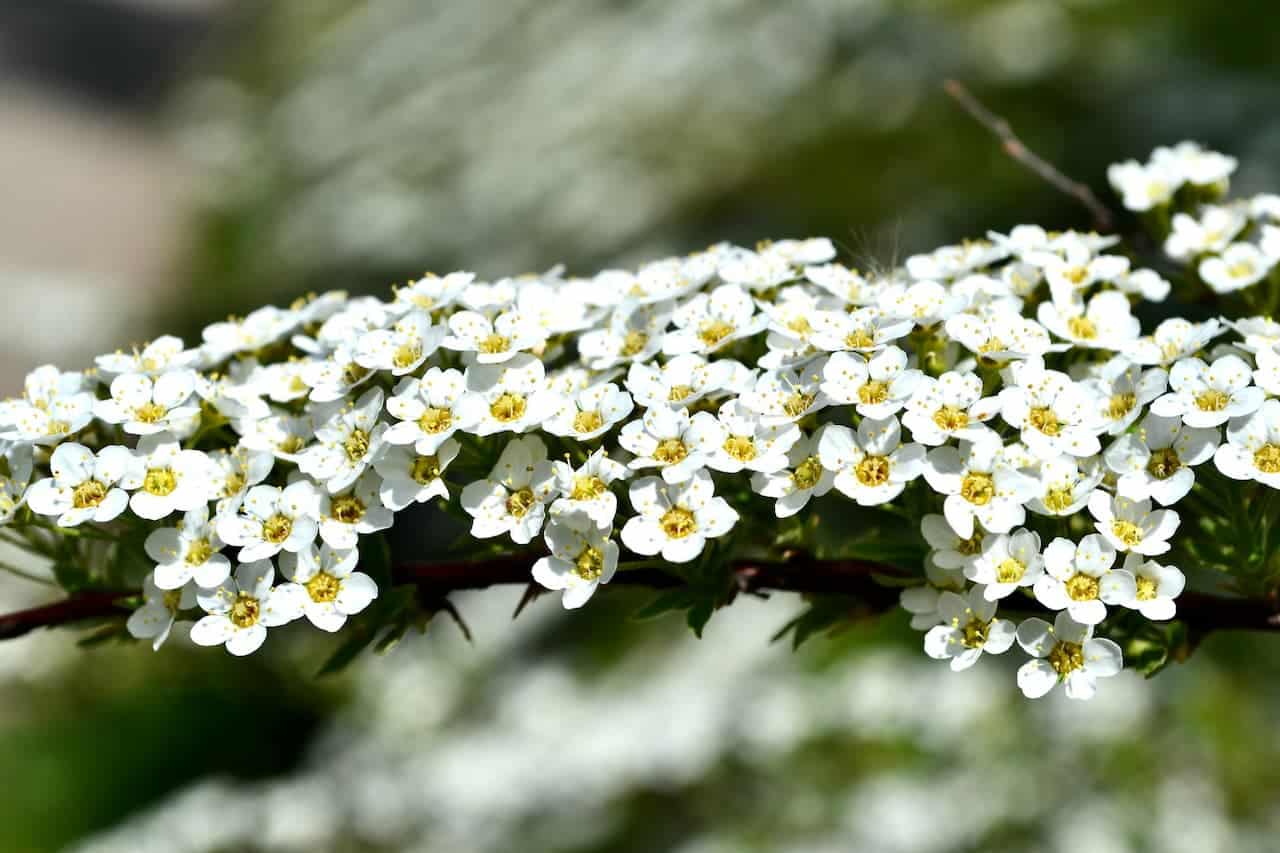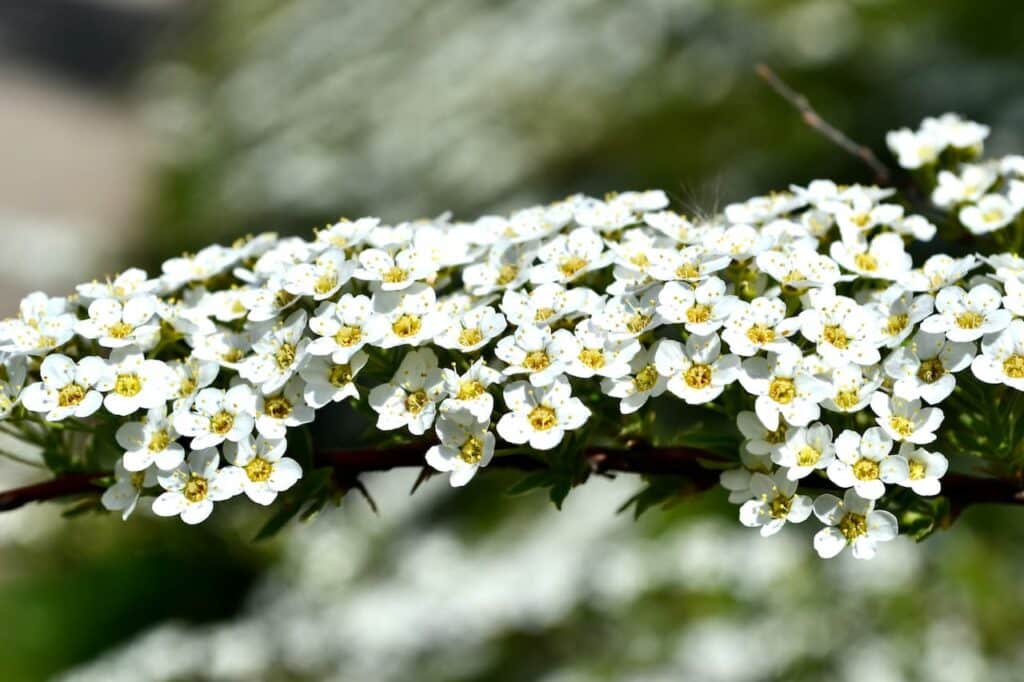 As certain conifers, weigela, and even some barberries have succumbed to weather or wildlife in my garden the spirea have continued not only to survive but to thrive. These are the ones I am currently growing and am thrilled with.
Gold Fountain bridal wreath (Spiraea x vanhouttei 'Gold Fountain').

Even though this is still a young plant it is developing a beautiful shape.
This is a more colorful version of the old-fashioned bridal wreath spirea since its spring foliage is vivid lime green. By May (seen here) the leaves soften to a more muted gold – a color that persists through fall when it adds more vibrant yellow and orange notes to the display.
Give this shrub some room to stretch into a loose weeping fountain 5′ tall and wide. In May the branches are weighed down by festoons of white flowers – a stunning display to look forward to each spring.
Hardy in zones 3-8 and happy in full sun or partial shade although the color will be brightest in sun.
Double Play Blue Kazoo spirea (Spiraea media 'SMSMBK')

Blue Kazoo is worth the treasure hunt
This is a new introduction so you may have to hunt for this one but it is worth seeking out. The leaves are larger than many spireas and quickly mature to a beautiful blue-green with a soft rose blush – an invaluable color in the garden to break up higher contrast plantings. Flat clusters of fuzzy white flowers cover the mounding shrub in mid-spring and are a magnet for bees and butterflies! In fall the foliage assumes red and burgundy tints.
I featured this shrub as an ideal specimen to grow in a container in the March 2015 issue of Country Gardens – it's that good!
Hardy in zones 3-9 in full sun or part shade.
Mellow Yellow spirea, Ogon spirea (Spiraea thunbergii 'Ogon')

Ogon spirea has a wonderful feathery texture – quite different from the other species
For a completely different look consider this larger shrub. Orgon grows to 5′ tall and wide, is fabulous planted en masse or as a single specimen, and is one of the first shrubs to get leaves in spring in my garden.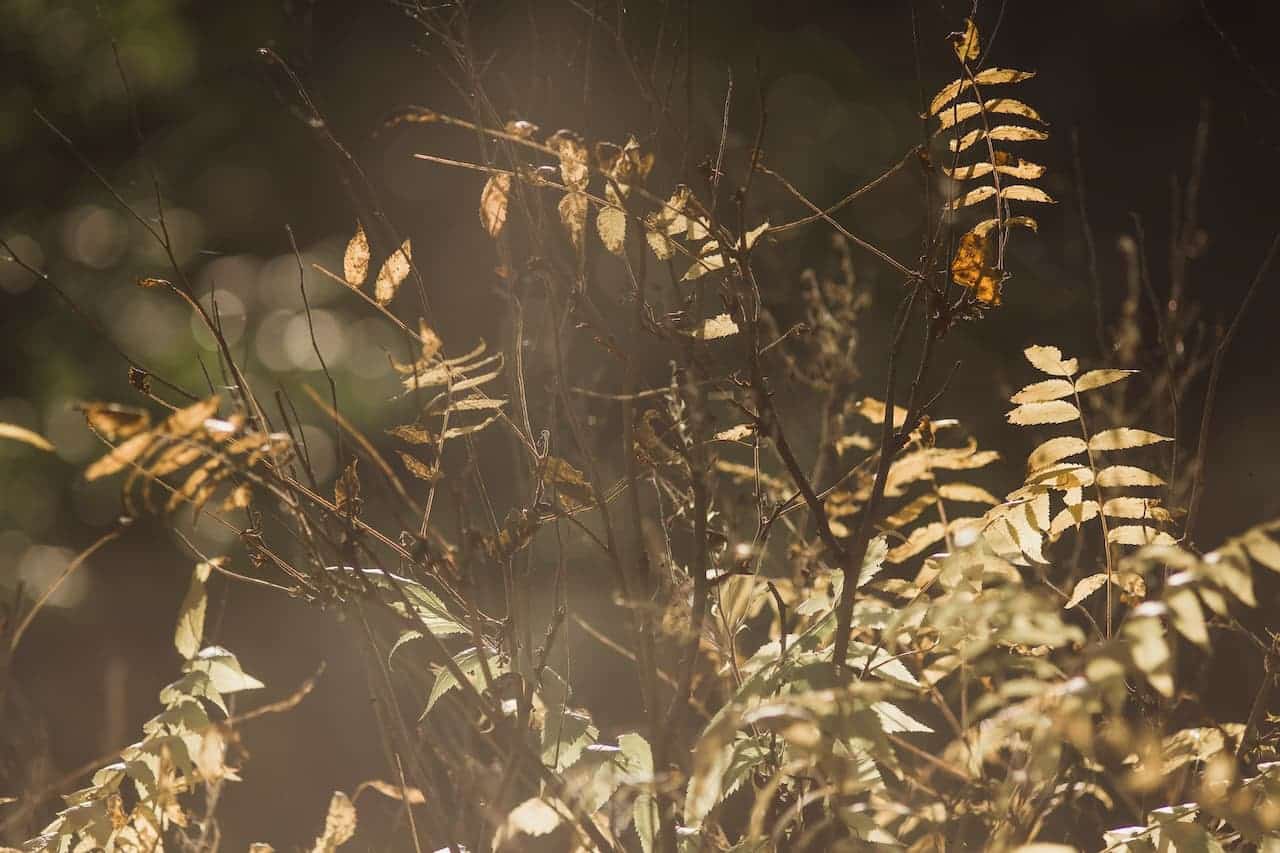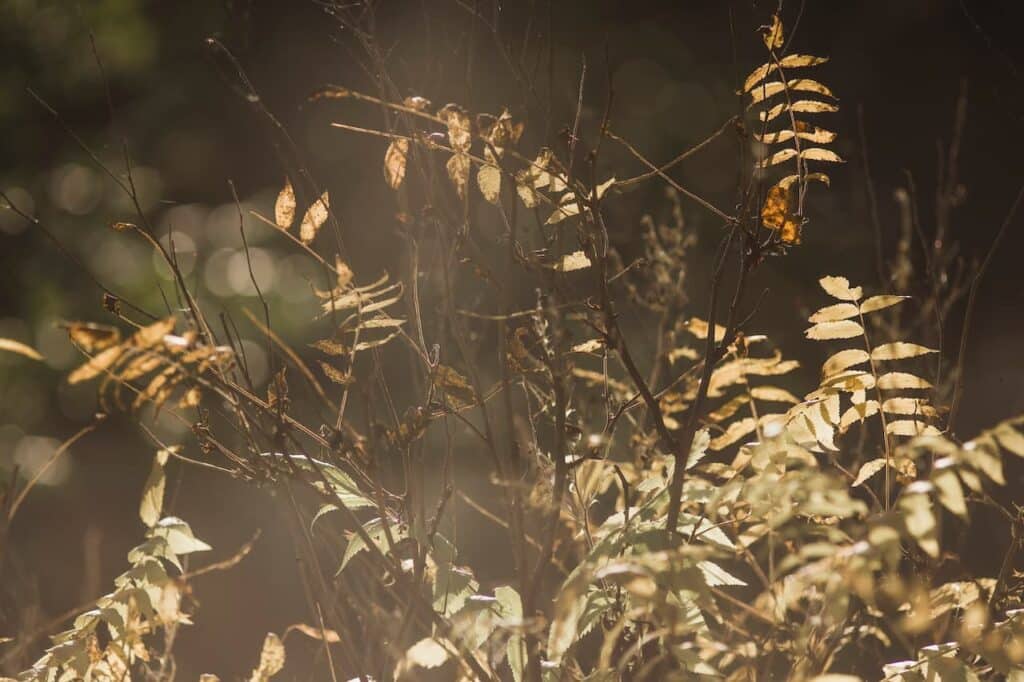 Long arching branches of golden willow-like leaves move in the breeze and cascade to form an informal mound. Small white flowers dot the branches in early spring but aren't as decorative as those on another spirea.
Fall color is a blend of rust and orange so situate this shrub near trees or shrubs that have contrasting autumnal colors such as the red maples (Acer rubrum).
Hardy in zones 5-8 in full sun or part shade but the color is brightest in full sun.
Glow Girl birch leaf spirea (Spiraea betulifolia 'Tor Gold)

I wasn't expecting much from Glow Girl when I received it as a trial plant a few years ago. I figured it would just be another spirea that started out lime green, faded to yellow, and had nice fall color. In fact, it really does stand out from the spirea crowd in my garden. The lobed leaves are well-defined and have tints of red on the margins and stems. Rather than pink flowers, this variety has pure white blooms that bring a fresh look to the spring border.

Glow Girl adds sparkle to a mixed (deer-resistant) border with bronze astilbe, Rainbow leucothoe, and purple barberry.
I am growing this in full sun as well as in an area that receives afternoon shade and both shrubs do equally well. The foliage doesn't scorch and remains bright through fall when it turns yellow.
Hardy in zones 3-9. the growers predict an ultimate size of 3-4′ tall and wide. After two years my 4″ baby plant is now 18″ tall and wide.
Double Play Artist spirea (Spiraea japonica 'Galen')
When you need an easy care 'filler' shrub for the border consider this option. The foliage of the Artist opens a soft burgundy/muted purple before maturing to a nice mid-green. Fat clusters of fuzzy fuchsia-pink flowers in spring contrast well with the leaves.
This variety seems to be more compact than other mounded forms, maturing to 30″ tall and wide. It is hardy in zones 3-9.
Double Play Gold spirea (Spiraea japonica 'Gold')

Double Play Gold warms up the May garden alongside a Blue Star juniper, flowering viburnum, and a Thunderhead pine
This is one of the key shrubs in my main border. I have two groups of five shrubs and they are truly stunning for three seasons of the year.
The foliage of Double Play Gold opens in shades of copper, matures to gold, and softens to yellow in fall. New growth is constantly appearing and is a lovely rosy color. Flat clusters of pink flowers cover the bushes in summer and with just an occasional trimming will continue to bloom until fall.
Although the growers state this as reaching 2-3′ tall and wide mine are already 3-4′ after three years so allow enough space when planting.
I love these next to blue foliage such as Blue Star juniper (Juniperus squamata 'Blue Star'). Watch out for a very special combo called Sassitude in our new book next year featuring these together with other great foliage and flowers.
Goldmound spirea (Spiraea japonica 'Goldmound')

Rhododendrons need colorful shrubs nearby; Goldmound spirea is perfect
There were several of these large shrubs in the garden when we moved here. They thrive despite being ignored, squashed by other plants, in sun and shade, in wet soil and dry. Again the growers seem to suggest these are 'compact' yet one of mine is well over 4′ tall and wide and still growing!